Cary Deuber & Her Husband Are 'RHOD's Cutest Pair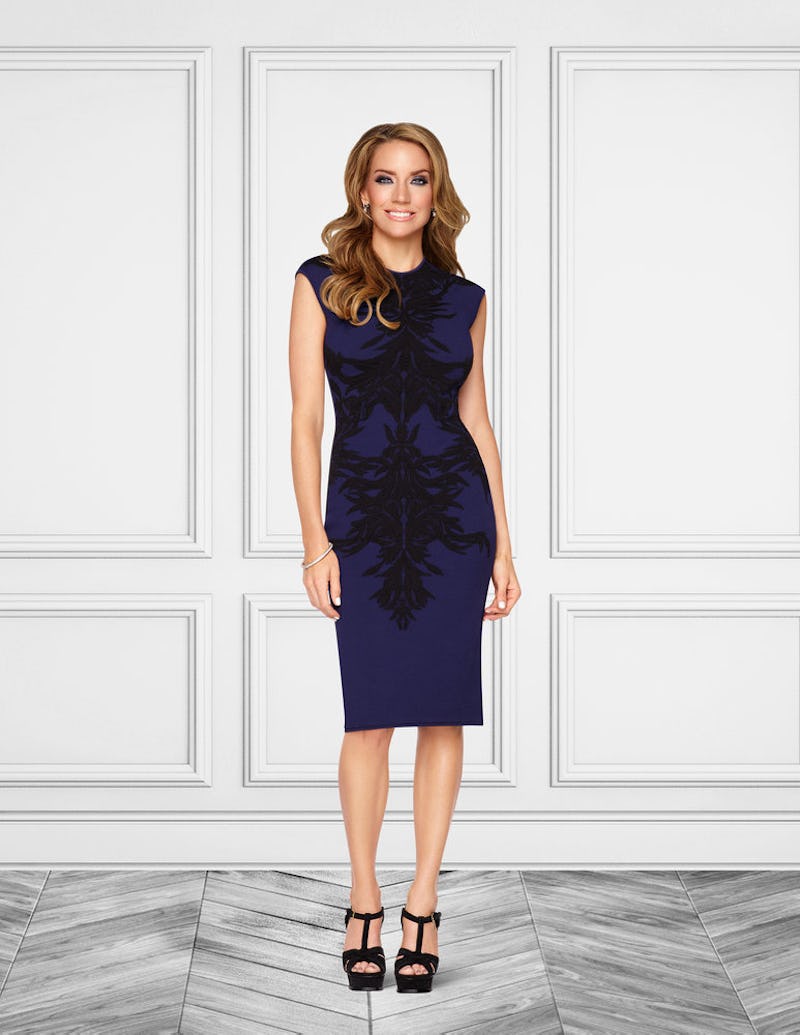 The Real Housewives Of Dallas is looking like it's going to be one of the best installments of the Housewives franchise yet. After all, isn't everything bigger in Texas? All of the ladies are boasting equally impressive resumes in their Bravo profiles, but one lady in particular is not only a philanthropist but she also has a nursing degree. Cary Deuber actually works as her husband's operative assistant in his successful plastic surgery practice, according to her bio. So, who is Cary Deuber's husband on Real Housewives Of Dallas?
Dr. Mark Deuber is actually a very successful plastic surgeon in Dallas. And, because of her nursing background, Cary works alongside her husband in his practice. According to her Bravo profile, after beginning her nursing career as a registered nurse, Cary went even further in her medical education to become a certified registered nurse first assistant (CRNFA). Now, these two really seem like they are living the good life. Not only do they have awesome job doing what they love to do, but they get to do it together. That's a pretty amazing situation. Their relationship appears to be very solid by just looking at photos they post to their social media accounts. It's nice to see that they are not bogged down by any obvious marital drama like a lot of other reality couples tend to showcase.
Dr. Deuber is also extremely well educated. According to his website, he earned a bachelor's degree in chemistry from Haverford College before attending the University of Rochester School of Medicine and Dentistry, where he received his medical degree. His website boasts that his practice offers everything from nose jobs to breast enhancement surgery, and, from the testimonials on his website, it looks like he's pretty well respected in the Dallas community.
He and Cary have a daughter named Zuri together, according to an interview she did with Nellyboi.com. And, he also has two children from a previous marriage, according to her bio. Surprisingly, it was Cary who was hesitant to join the Housewives franchise. She said in the interview with Nellyboi that Mark was actually pretty OK about the whole thing, which is usually not the case for the husbands on the show. "I was nervous about putting everything out there," Cary said of the show in the Nellyboi interview. "My husband, Mark, was much more relaxed about it. I was shocked at how open he was to this adventure.
It looks like these two will be really interesting to watch. It's always nice to see a marriage that really works on these reality shows. And, these two have it down to a science.
Image: Michael Larsen/Bravo