9 Classic Tattoos To Consider Getting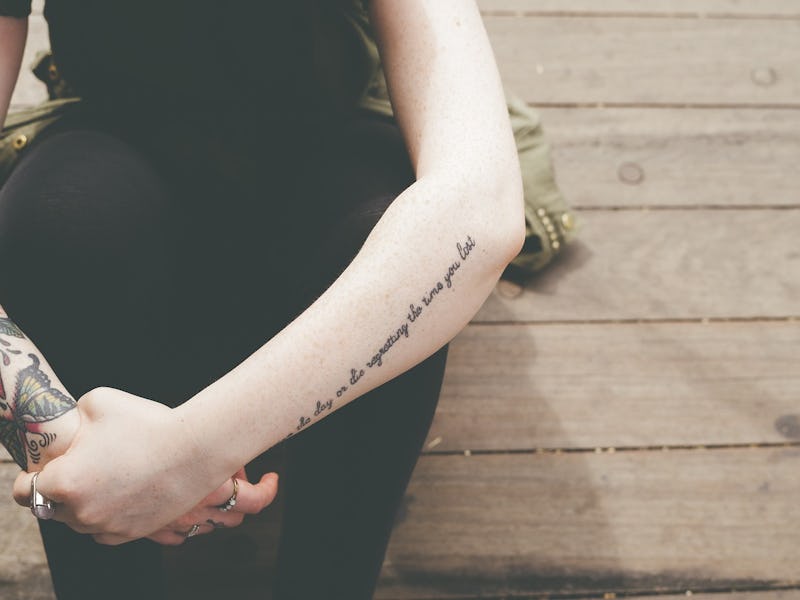 Getting a tattoo is an incredibly personalized decision, but there are some ink ideas that never go out of style. I've pulled together a glorious variety of classic tattoos everyone should at least consider getting if they're wanting a new tattoo. If you know you want to get a tattoo but aren't sure where to begin, consider this a great starting place for inspiration!
Your first tattoo is a pretty big deal and definitely something you want to be ready for. Before you just waltz into the nearest tattoo parlor, make sure you've scouted out a reputable artist, have the funds necessary to get a quality piece of ink, and don't feel pressured by anyone else to get the tattoo. You're the one that has to live with it, after all.
As soon as you know you're 100 percent on getting a tattoo, I'd say one of the most exciting parts of the process is figuring out exactly what you want! Each of the classic tattoo ideas below is definitely worth considering, as they're all incredibly customizable themes that you can riff off of to create a personalized ink look that speaks to you.
Check Out: Classic Tattoo Art Coloring Book, $7.95, Amazon
1. All Things Nature
A leaf, tree, or flower tattoo can be a really useful tool to stare at when you're feeling stressed out. It can help "ground" you to come back to the present moment. Not to mention that they're also always just beautiful!
2. A Special Quote
Do you have a poem you always turn to for hope? A sentence you've underlined a million times in that one novel? It might just make for the perfect tattoo.
3. Your Pet
A tattoo is an awesome way to immortalize your favorite furry friend!
4. Hometown Symbol
Never forget your roots, my friend. Whether it's a special tower, a street sign, or something else completely, a tattoo is a meaningful way to remember where home is.
5. Mom Heart Tattoo
In the words of my best friend Matthew, "I always liked those. Cliche. Overdone. Classic. But who deserves more respect than a mother? No one. Women carry the burden of the planet." #Preach
6. Bestie Tats
Regardless of the specific tattoo, getting matching ink with your best friend creates a memory that will literally last forever.
7. Signature
One of my pals has the signatures of all her deceased grandparents on her arms and it's the most lovely tribute. I love that idea, and think it's definitely a special way to keep someone with you.
8. Spiritual Symbols
Tattoos can be an absolutely beautiful expression of your spiritual practices or religion.
9. Places
Getting an inked outline of a state (or country) you've been to that changed your life is a wonderful way take that special place with you no matter where you go!
Images: Annie Spratt/Unsplash