'Avatar' Is Officially Getting More Sequels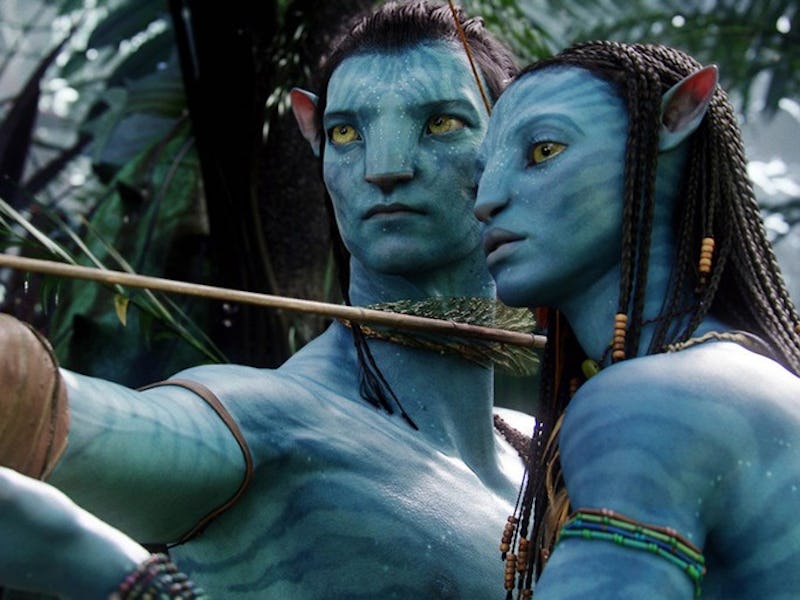 Very few movies have ever managed to create the type of mass hysteria that Avatar created upon it release in 2009. In fact, the movie was such a spectacle that, according to CNN in 2010, following the film's release there were actually documented cases of "Avatar blues," in which moviegoers felt depressed because the beautiful world of Pandora didn't actually exist. What other movie can you remember that commanded such a reaction like that from its fans? Due to the original film's clear success, it seemed obvious that a sequel would likely follow — and sure enough, there have been rumblings of more Avatar films since 2010 when The Hollywood Reporter announced that James Cameron was working on two sequels to the film, to be released in 2014 and 2015. However, as we all know, 2015 came and went without any sequels. Well rejoice now, residents of Pandora! Official dates have finally been announced for four more Avatar films.
You read that right. We won't just be getting two more sequels, like we were all initially promised. We are getting so much more! According to The Wrap, fans can be ready for four more Avatar films hitting theaters over the next several holiday seasons. Per the report, the first sequel, Avatar 2, will drop in 2018, Avatar 3 in 2020, Avatar 4 in 2022 and Avatar 5 in 2023. As far away as that last film's release date may sound (seven years!), it's likely comforting to fans to know that there's so much new material coming our way.
This announcement is certainly sending excitement into the hearts of all fans of the original film. It was high time for some real release dates/updated information in regards to the much spoken about sequels.
This news is also great considering that Avatar sequel release dates have been pushed back a number of times — first, a sequel was pushed back to December 2016, before Cameron announced that it would be pushed back another year to December 2017. This was due to, according to Cameron, his method of writing all the films — that is, simultaneously. He did his in other to keep the story flowing correctly and make sure the entire process becomes, in his words, "very involved." When asked about the constant delays of the sequels, Cameron recently told BBC News, "We're not just going to do one and then make up another one and another one after that."
It may be frustrating for fans to wait, but the final product will likely be worth it because of all of the meticulous work that has been put into them — and now, with solid dates for release and the confirmation that more films are on the way, hopefully fans can keep their eyes on the eventual prize.
Images: 20th Century Fox