This Food Truck Is For Puppies Only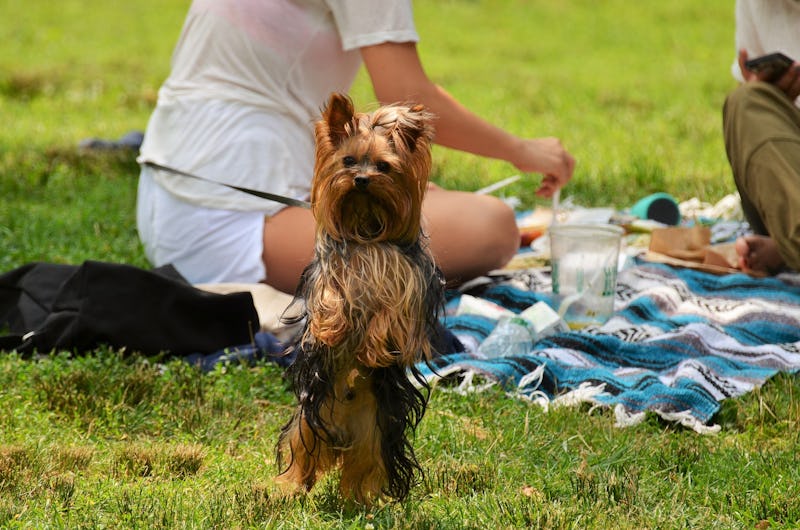 I used to think that human businesses that have dog treats behind the register were the ultimate geniuses. Now that I've read about The Seattle Barkery's food truck for dogs, the title must be handed down. Sure, humans enthusiastically flock to food trucks, but not with as much dire exuberance as dogs flock to any food-bearing venue. My local wine store gives my dog a bacon chew every time I'm in there with him. Now, whenever we step foot on the block, he drags me like a sled dog, mushing with urgency to the wine shop. Guess I'll get a bottle while I'm here... Geniuses.
With an understanding of how keen a dog's sense of smell and memory is, I'm particularly impressed with The Seattle Barkery's marketing concept. Ben and Dawn Ford of Seattle are playing to their doggie patrons, because who doesn't want a customer that doesn't need convincing? In a 1968 Chevy Step Van thematically named Buster, the husband and wife business owners and canine-dine innovators have been traveling around the city for almost a year, feeding humans and dogs alike. After getting their start with dog care services, the couple decided to spice things up and take their skills and interests on the road. They had a pretty good feeling that there were a lot of dog owners and lovers in the Pacific Northwest who would be fond of their quirky idea, too.
Because their treats are all homemade, they're safe and enticing for both humans and dogs. You can find them parked near any dog park, farmers market, or dog-friendly brewery. The truck is turquoise and hard to miss, though I imagine it will the line of waging dogs that will give away its location. On the menu you'll find cheese pretzels, pumpkin cake, peanut banana cookies and more. If you don't have time to chase the truck down but are in need of a doggie cake (because who knows) you can custom order them on the Barkery website. There, you can also keep track of the truck on their updated stop schedule.
...Basically this is all a plea to get Ben and Dawn to drive Buster out to the East Coast. I can't even imagine how excited my dog would be for the sound of a treat truck — it might rival my own excitement for the sound of the ice cream truck. Perhaps they'll consider adding ice cream to their menu and become the ultimate human-canine snack superheroes. Just a thought.
Image: Pixabay