'Jack Of The Red Hearts' Has Personal Connections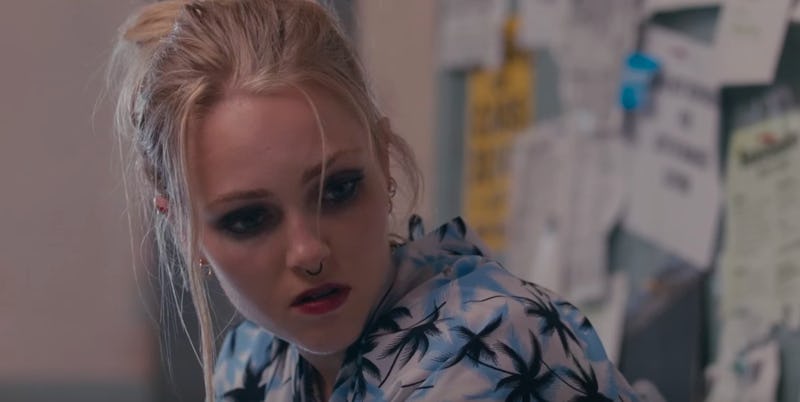 Lifetime may be best known for its made-for-TV thrillers, but that's not the only kind of movie it offers. The film premiering on the network on April 23, Jack of the Red Hearts, is actually very different from what you might expect to see. The film, which received a limited theatrical release in February 2016, will premiere on Lifetime during Autism Awareness Month and examines the unique challenges of raising an autistic child. And though Jack of the Red Hearts isn't a true story, according to The Hollywood Reporter, director Janet Grillo is "the mother of a child on the autistic spectrum," bringing a personal connection to the movie that will hopefully help it resonate with viewers.
Lifetime's website describes Jack of the Red Hearts as a "redemption story." The film stars AnnaSophia Robb as a troubled teen named Jack who is separated from her younger sister, Coke, after their mother dies. Jack decides to get a job in order to gain custody of her sister and ends up conning her way into a caregiver position for an autistic child. Though the position starts off as simply a way to earn cash, Jack bonds with Glory, the child she is assigned to look after, and becomes an integral part of her family.
While Jack of the Red Hearts isn't based on actual events, Grillo's experience raising a child on the autistic spectrum should bring truthfulness to the movie. The same can be said of writer Jennifer Deaton, as according to IndieWire, she is an aunt to a child on the autism spectrum. So while Jack may not exist in real life, the people behind Jack of the Red Hearts have their own experiences in caring for children on the spectrum. But according to a review from The Hollywood Reporter, it's not just the caregivers that are given attention: The film also includes first-person shots from Glory's perspective, making it just as much her story as Jack's. The review also notes that the film wants to pull apart common stereotypes about autism:
And the filmmakers seem to relish the opportunity to puncture some common myths about autism, such as the notion that everyone with the condition is an idiot savant. When Jack/Donna innocently asks Kay if her daughter is a math whiz, Kay wearily responds, "She's not Rain Man."
Thanks to the talent and background of the people behind the camera, Jack of the Red Hearts seems to tell its fictional story in a very truthful way that is sure to pull at your heartstrings when the film premieres on Lifetime.
Images: Movieclips Film Festivals & Indie Films/YouTube