8 Of The Most Toxic Parents In Literature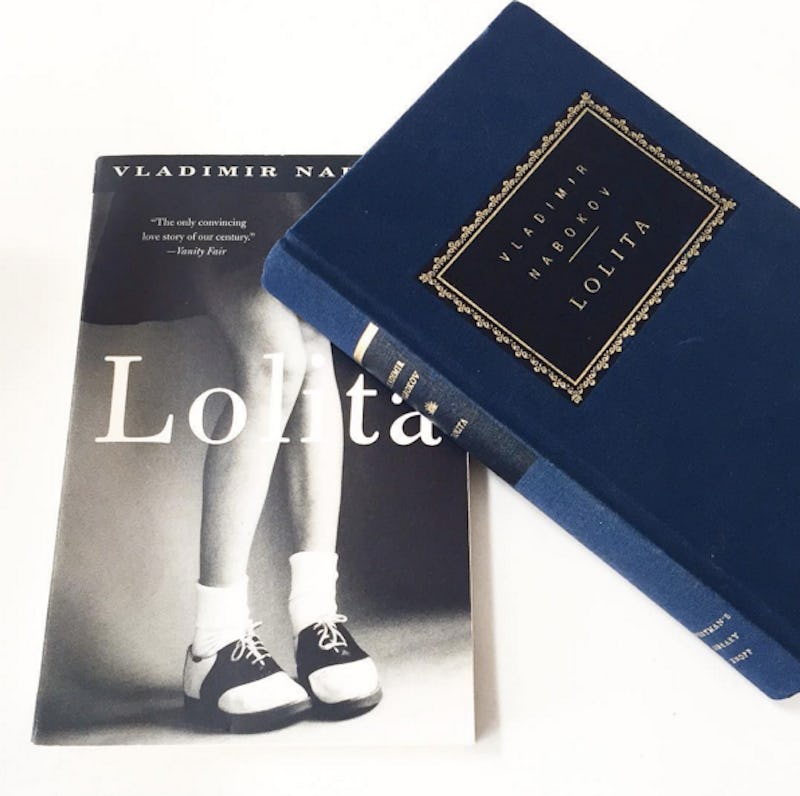 Let's face it: nobody's parents are perfect (sorry Mom!). But it does seem as though literature — both fiction and memoir — showcases a disproportionate number of toxic parents in books. From the Mommy Dearest stereotype to the ax-wielding Jack Torrance (of the unforgettable "all work and no play" obsession) books are filled with tales of parents who manipulate, abuse, disappoint, abandon, terrify, and sometimes even kill, their own children. These less-than-perfect (and sometimes downright evil) parents are complex, plot-propelling characters, who have appeared in stories from ancient Greek mythology all the way to Cinderella. But readers: what's with the all-out obsession?
The fact is, each of the titles on this list have garnered huge readerships, and quickly become bestsellers, which means there must be something about all these terrible parents that readers just love to hate. Whether the drama makes us feel better about the, shall we say quirks, of our own parents, or if we reserve their stories for future, anti-parenting manuals of our own, the fact is readers just can't pack enough stories about dysfunctional families on their shelves.
Here are 8 of the most toxic parents in literature — and their stories will definitely make you appreciate your own parents a lot more (hopefully.)
One of the worst fictional parents of all time — at least in my readerly opinion — is Bastard Out of Carolina's Anney Boatwright, mother of Bone and Reese, wife of Glen, and a woman who seems to age about twenty years for every one she lives. Sure, Anney's had it rough: pregnant at 14; single mother of two by 19; miscarriage at 21; and married to the loathsome, abusive, (and largely unemployable) Glen Waddell. And yes, she tries to do everything she can for her daughters — including one notable, heroic act at the end of the novel — which is probably why some readers tend to give her a bit of a break. But she also lets Glen torture and abuse her daughter for years, at times right in front of her, and does literally nothing about it. Maybe I just don't forgive as easily as other readers.
2. Charlotte Haze, from Lolita by Vladimir Nabokov
Ah Charlotte Haze, another literary mother known for prioritizing a man before the needs of her child. Charlotte, who fancies herself a lady of European sophistication and elegance — but whom Nabokov wrote as blandly, obliviously American as possible — manipulates Lolita's sleazy narrator, Humbert Humbert, into marrying her, which she sees as benefiting her own wealth and social standing. Even though she well knows his pedophiliac yearnings for her daughter. Then, she up and orphans Lolita to him. Tsk tsk.
3. Margaret White, from Carrie by Stephen King
Fanatically religious, abusive, and terrifying, Margaret White isn't the cuddliest of literature's mother-figures. Sure, she's totally freaked out by her daughter Carrie's telekinetic powers, but completely refuses to see the upside (the child can retrieve her bottle by herself, no matter how many times she drops it.) As Carrie grows up, Margaret's dysfunctional relationship with sexuality and the female body causes her to shame and beat her daughter — when she develops what Margaret calls "dirty pillows" (breasts) and gets her first period. It's not really that surprising that by the end of the novel both of these women have plotted to kill each other.
4. Ronald and Mrs. Lisbon, from The Virgin Suicides by Jeffrey Eugenides
There's no doubt that the Lisbon parents had their hands full. With five daughters — 13-year-old Cecilia, 14-year-old Lux, 15-year-old Bonnie, 16-year-old Mary, and 17-year-old Therese — these ultra-religious parents didn't know what to do once the neighborhood boys began taking notice of their growing gals. Unfortunately, what they decided to do was imprison the teens in their desolate and haunting home, filled with rosaries, crucifixes, and holy water. Which doesn't at all prevent the fatal pact their daughters made to one another.
5. Corrine Dollanganger and Olivia Foxworth, from Flowers in the Attic by V.C. Andrews
After the four Dollanganger children — 14-year-old Chris, 12-year-old Cathy, and 5-year-old twins Carrie and Cory — lose their father in a car crash, the remaining family members move in with the children's grandparents. Unfortunately, their mother ends up locking them in the attic, and their grandmother takes disturbing pleasure in beating and starving her grandchildren (in addition to dropping a totally too-mature-for-their-age bomb about their newly-deceased father on the young kids.) Yeesh. This granny could give the witch from Hanzel and Gretel a run for her money.
6. Fiona Brewer, from About a Boy by Nick Hornby
Oh Marcus Brewer — even though his mother Fiona isn't the worst fictional mother (at least on this list) Marcus's sweet humor, stoicism, love of Joni Mitchell, and ability to love the most rag-tag group of dysfunctional friends ever, makes him so endearing that his mother's crimes against good parenting seem all the worse. In addition to giving poor Marcus really bad haircuts and instilling in him a fashion sense that will ensure he's bullied on the bus for the rest of his life, the suicidal Fiona also stages a suicide attempt in a way that she knows will result in Marcus finding her — as if the poor kid wasn't already taking on more adult responsibilities than his young life could handle.
7. Ingrid Magnussen, from White Oleander by Janet Fitch
There's no denying that Ingrid Magnussen, mother of 12-year-old Astrid, was always a little cold and eccentric. But she may have reached her breaking point after her boyfriend, Barry Kolker, cheats on her with younger women, and she kills him for it. Although Ingrid is sentenced to life in prison, she still manages to psychologically manipulate her daughter — through letters and the rare prison visit — encouraging isolating, distrusting, self-destructive behaviors in the teen; and ultimately asks Astrid to lie for her in court when Ingrid appeals her conviction. Talk about dysfunction.
8. Ian Francis Petersen, from I Let You Go by Clare Mackintosh
A newcomer to the "toxic parents in literature" club (I Let You Go comes out May 3), Ian Petersen is one scary father. Sociopathic, physically abusive, homicidal — definitely not the kind of Pop you want reading you a bedtime story. It's hard to sum up all of Ian's parental indiscretions without giving away too many twists in this thriller's plot, but believe me: when you think Ian can't possibly get any worse, he does.
Image: mybookbath/Instagram