Who Is Pulitzer Prize-Winner T.J. Stiles?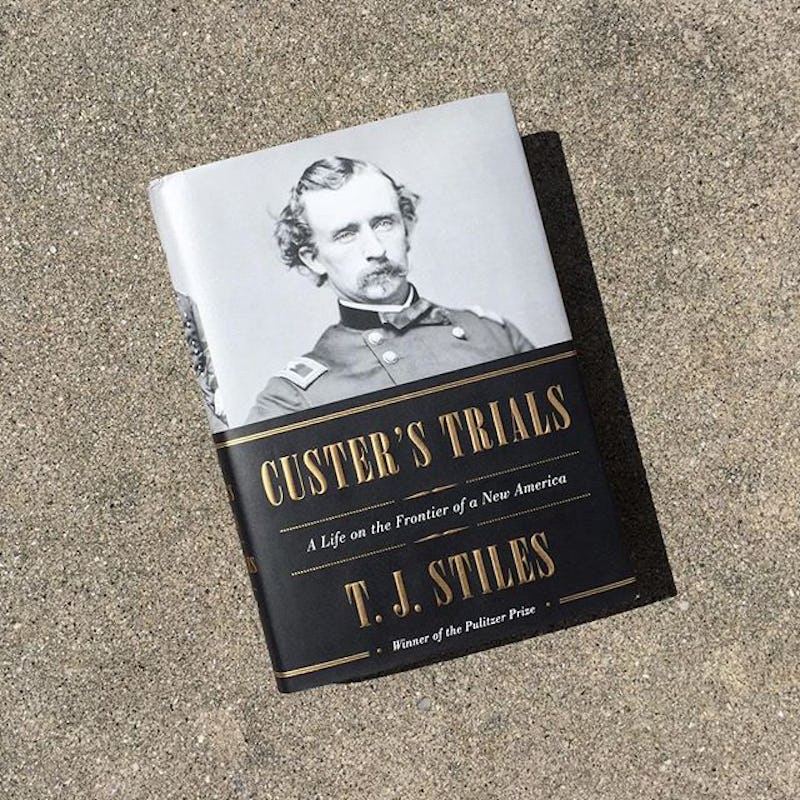 If you're a fan of historical biographies of some of America's most influential people, then you probably don't have to ask the question, "Who is T.J. Stiles?" Stiles has written seven books but is most famous for his three biographies, including his latest, the 2016 Pulitzer Prize for History-winning book Custer's Trials: A Life on the Frontier of a New America.
Custer's Trials paints a personal picture of U.S. Army officer George Armstrong Custer, who fought in the American Civil War on the side of the Union. But if you paid attention in your high school history classes, you might remember him from a bit later in history, during the so-called "American Indian Wars," when he was handily and decisively defeated at Little Bighorn in Montana. The battle came to be known as "Custer's Last Stand." (It's all coming back to you now, isn't it?) Stiles' acclaimed book sees beyond what the history books say about Custer and delves into him as a person, his contradictory values, and how he influenced (and was influenced by) his times.
This isn't Stiles' first time at the rodeo. In 2010, he took home the Pulitzer Prize for Biography or Autobiography for his book The First Tycoon: The Epic Life of Cornelius Vanderbilt, which, NBD, also earned the National Book Award. His first book was 2002's biography Jesse James: Last Rebel of the Civil War, which shone the spotlight on one of America's most famous outlaws.
According to his website bio, Stiles was inspired to write biographies during his tenure at Oxford University Press, where he worked with leading U.S. historians and their books to write jacket and catalog copy. His interest in Civil War-era America flourished, and he began researching and writing his first book on Jesse James.
Image: pulitzerprizes/Instagram