6 Overplayed Beauty Trends We Love to Hate, and How to Revamp Them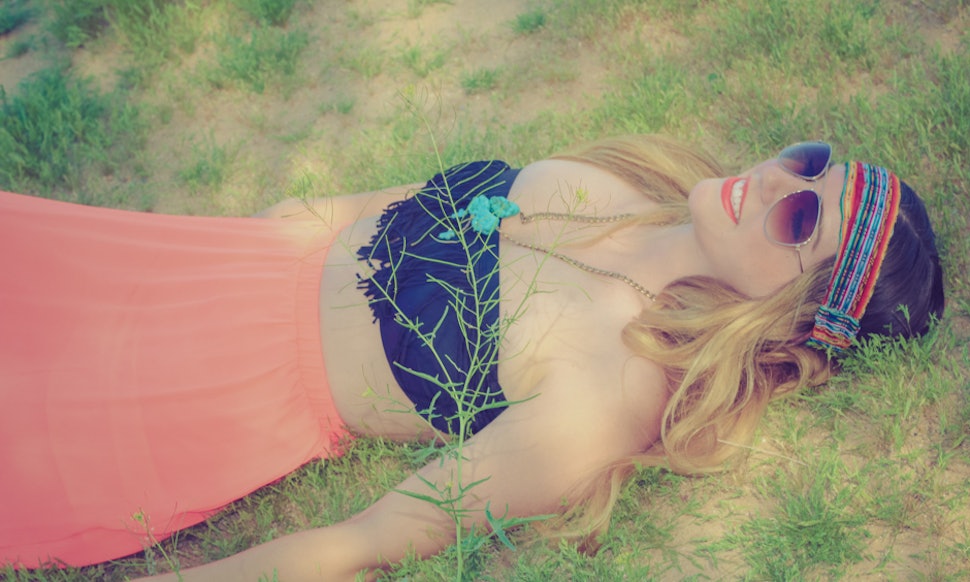 Recently, as I watched a news anchor attempt a full head of beach waves on national television, I came to the painful realization that it's time to revamp our collective looks if we want to stay ahead of the curve. I know it's hard to let that accent nail go, but it's time to let it go. Image: In this fleeting moment on flickr
This hurts me to say, but some of our favorite beauty looks need to retire.
Recently, as I watched a news anchor attempt a full head of beach waves on national television, I came to the painful realization that it's time to revamp our collective looks if we want to stay ahead of the curve. I know it's hard to let that accent nail go, but it's time to let it go.
Image: In this fleeting moment on flickr
Trend to Lose: Ombre Beach Waves
Sun-kissed beachy waves don't make you look like a California surfer any more: They make you look like every other girl on the street. Save yourself by pushing your beach waves out of the realm of "I used a curling iron to get this look" and into the ever-messier realm of Alexa Chung's 'do. Messy is the new beachy, and with one look in the mirror, you'll thank yourself for stepping out of the playa-del-this-is-so-over box.
Trend to Lose: An Accent Nail
Nothing is more unique and special than a coat of sparkly, coordinating polish on your index or ring finger — except maybe the identical accent nail of the girl next to you. Full disclosure: I'm wearing a sparkly turquoise accent look as I type this. Give your manicure back its soul with an accent pinky instead. How sweet would that be? (Note: I have yet to see one on the streets.)
Trend to Lose: Neon Anything
Oh, how this pains me to type. I've been in love with neon since the 6th grade, when my lime green L.L. Bean backpack helped me stand out in a crowd of mean girls who preferred navy blue. But neon has been played and overplayed again. There's only one fix for this, and it's not pretty — give up your neon completely and go all-white. Use this photo for inspiration and I promise you won't go astray. Did I just say it wouldn't be pretty? I was wrong.
Trend to Lose: Hair Chalk
How do we feel about this one? This look is an oddity, in that it's overplayed in catalogs and editorials, but not really in real life. Perhaps because it's impossible to pull off without a professional hair stylist? Fine, as long as you don't pair it with ombre beach waves, this look may have a few months left in it. Image: Laura on flickr
Trend to Lose: Coral Lips
Coral is one of those amazing, skin-friendly colors that looks good on almost everyone, but you're not the only one who's caught on to its summery allure. Take that tube of lipstick and lightly apply to your eyelids for a flushed, sultry-adolescent summer eye. Dab the same shade over your lips, and pair with a clear lip balm. (Get your dream inspiration right here.)
Trend to Lose: "Old Hollywood" Makeup
It's hard to break away from the eternal allure of Garbo, Monroe, Taylor, and the Hepburns, but something terrible has happened to the Old Hollywood look, and that thing is called red carpets. Red lip and cat-eye? Oh-so-classic, but oh-so-boring right now. Anyone want to try a cat lip and a red eye? No? Okay, how about a nude lip and colored cat-eye, or a neon red lip + blunt bangs like Taylor here? That's more like it.