How To Shop 100% Pure Cosmetics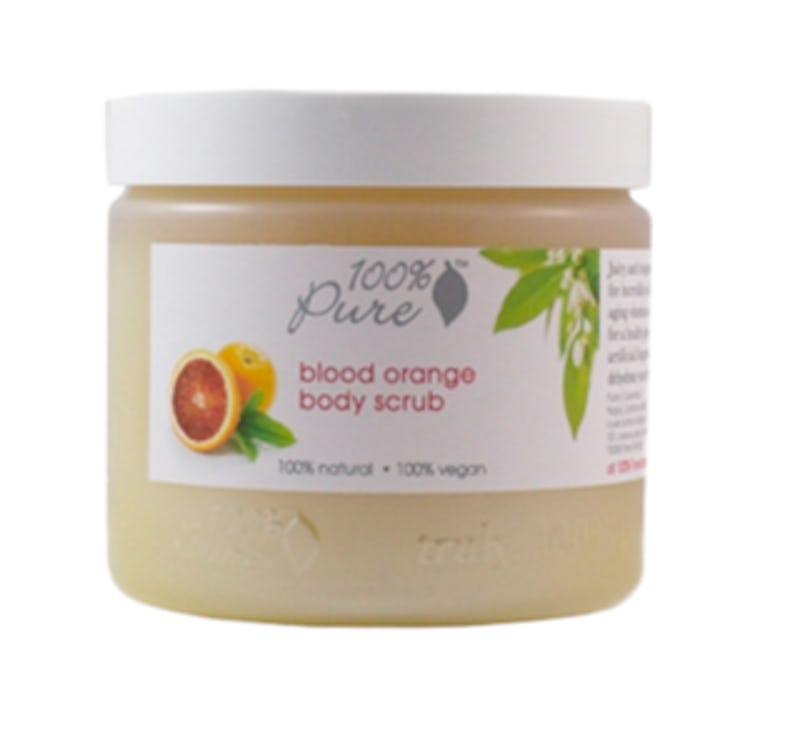 Just because Earth Day has already passed doesn't mean that your makeup bag still can't get a little more eco-friendly. With hundreds of all-natural bath, body, and makeup products, 100% Pure Cosmetics has everything you need to head into spring looking and feeling your best. If you're wondering where to buy 100% Pure Cosmetics, you'll be happy to know that you can shop from the comfort of your couch or at one of the brand's 12 locations.
Spring is a time to clear everything out and start fresh, and I can't think of a better way to do that then with an entire line of Earth-friendly products. The company has flown under the radar for a while now, but the standout ingredients make these products a must-have for the warm weather months. Whether you're looking for skincare products, makeup, or bath and body items, every single one of the eco-friendly, cruelty-free items will have you (and the planet) feeling a little fresher. Even better, you don't have to use any gas to buy them, because you can shop the entire collection of cosmetics online. That's a win-win-win for you and the environment!
This isn't just your average cosmetics line either. 100% Pure goes way beyond your average paraben-free brand. Each and every one of the products is completely natural, has recyclable packaging, and is even formulated with organic fruit. If you're looking for a new spring makeup routine, I can't think of a better time to try out the eco-friendly brand. Here are some of their best Earth-friendly finds to add to your makeup bag.
Black Tea Fruit Pigmented Mascara, $25, 100 Percent Pure
Made with all natural ingredients like blackberry, black tea, blueberry, and dark chocolate, this product comes in the basic colors as well as purple and blue if you're looking to get adventurous.
Organic Coffee Bean Caffeine Eye Cream, $25, 100 Percent Pure
Now you can have your coffee and wear it too! This eye cream is made to eliminate dark circles and puffiness, so basically it's just as important as your morning cup of joe.
Cherry Fruit Pigment Lip And Cheek Stain, $25, 100 Percent Pure
What's better than an all-natural product? One that can do double the duty.
Want more fashion and beauty tips? Check out the video below and subscribe to Bustle on YouTube!
Vegetable Face Mask, $36, 100 Percent Pure
Give your face an extra serving of veggies and cleanse your skin all at once with this face mask for all skin types.
Fruit Pigmented Pretty Naked Palette, $45, 100 Percent Pure
With three shadows, a blush, and a highlighter, this palette is perfect for people looking to try out all-natural makeup with just one purchase.
Blood Orange Body Scrub, $28, 100 Percent Pure
Get soft, smooth, and glowing skin without any harsh chemicals drying out your skin. It really doesn't get any better than that.
Organic Rose & Honey Facial Cleansing Bar, $15, 100 Percent Pure
Trade in your chemical-filled cleanser for this all natural fix. It's got great reviews online and works with all different skin types.
Cruelty-Free Kabuki Brush, $25, 100 Percent Pure
They even have a whole line of cruelty free brushes!
Toffee Fruit Pigmented Water Foundation, $39, 100 Percent Pure
If you're looking for a fresh glow that won't sit heavily on the skin, then this is the foundation for you.
Images: 100percentpure.com (9)