'Doctor Who' Has A New Companion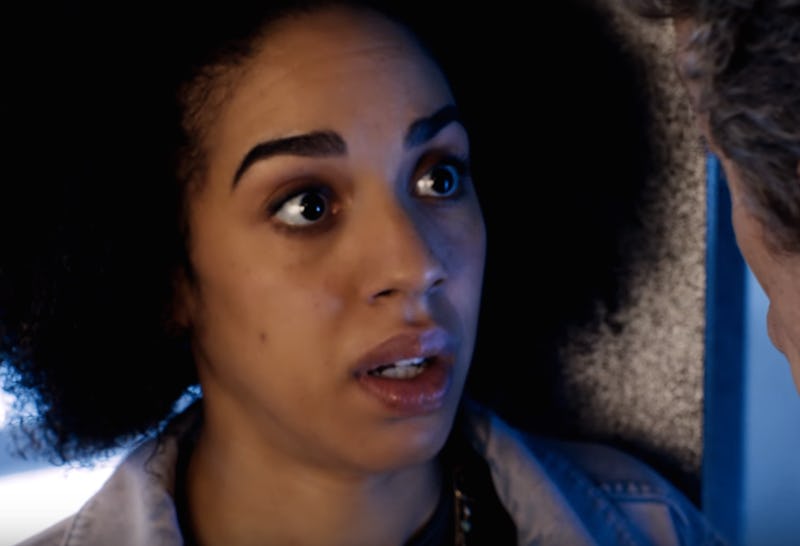 Suddenly, the name Pearl Mackie is absolutely everywhere. Why? Well, only because the English actress has been cast as Doctor Who's companion, Bill. But, who is Pearl Mackie? According to Deadline, Mackie hails from Brixton in South London, and previously attended Bristol Old Vic Theatre School. She's done a little TV (mostly British stuff: Doctors, Svengali) but she'd probably be the first to identify primarily as a theater actress. The West End actress will be joining the show for its tenth season, which begins filming in May and will screen in spring 2017 — though, of course, there'll still be a Christmas special as usual in 2016. "I'm incredibly excited to be joining the Doctor Who family," Pearl said when asked how she felt to be given the role.
"It's such an extraordinary British institution, I couldn't be prouder to call the TARDIS my home! Peter Capaldi is such a brilliant actor, and his Doctor is such a wacky and wonderful character, I can't wait to see what adventures are in store for him and Bill throughout time and space. Reading the script at the audition I thought Bill was wicked. Fantastically written, cool, strong, sharp, a little bit vulnerable with a bit of geekiness thrown in — I can't wait to bring her to life, and to see how she develops through the series," She continued. "I always loved stage combat at drama school so I can't wait to get on set and kick some evil monsters into the next dimension! Shooting the trailer was absolutely mental, there were pyro technics and smoke and I met my first Dalek! I'm not sure it will ever become 'the norm' seeing crazy monsters on set, but I cannot wait to meet some more! The weirder the better, bring it on!"
Current Doctor Who and The Thick Of It alum Peter Capaldi seemed as thrilled to welcome Mackie to the cast as Mackie was to be included. He said, according to Deadline: "It is a genuine delight to welcome Pearl Mackie to Doctor Who. A fine, fine actress with a wonderful zest and charm, she's a refreshing addition to the TARDIS and will bring a universe of exciting new possibilities to The Doctor's adventures." While I know this sounds like your typical nothing-y PR statement, rewatch the clip above and tell me these two don't have some serious dramatic chemistry together.
Fans already seem excited about the casting — and no wonder, with Mackie's obvious talent for comic timing. Here are just a few of the reactions from the Twitterverse.
The only poignant part about the news about the casting, of course, is that now the wait until Christmas feels far too long. So BBC execs, if you're reading this: Spare us the long wait and release a few more teasers before then? You'd be doing us — and Bill — the biggest favor.
Images: BBC America/YouTube