Check Out Shep's 'Southern Charm' Income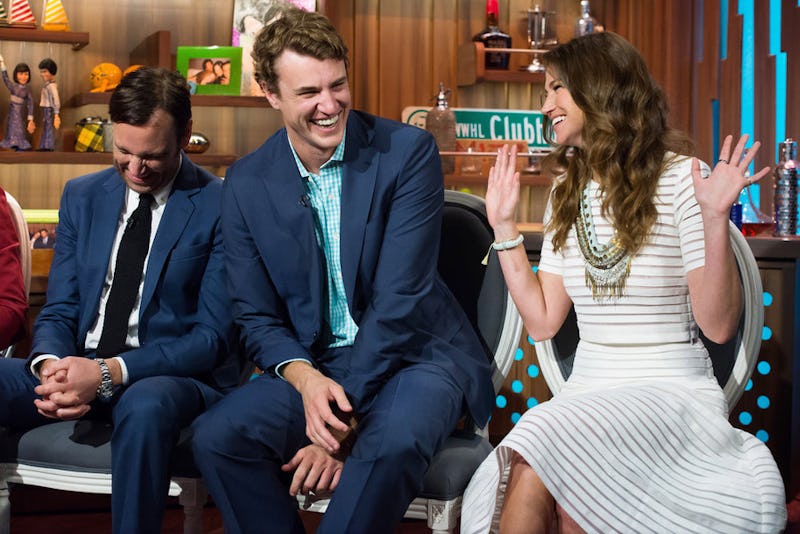 Do you ever watch reality television shows and say, "Hey, how do these people make their money?" The stars of Southern Charm always seem to be living a life of grandeur and sophistication whereas I'm eating chickpeas from a can on my couch. Take William Shepard "Shep" Rose, for instance. He seems to live quite the life of leisure. I know that he has some family cash, but how does Shep Rose make his money on Southern Charm ?
Last season on the show, viewers saw the construction of the Palace Hotel, which, according to Shep's BravoTV.com profile, "serves gourmet hot dogs, tacos, and cold beverages in an 'off the beaten path' neighborhood in downtown Charleston." Sounds like a hipster joint to me, but let's be real — I would totally go there. Unfortunately, the Charleston City Paper reported that there was a fire in the building where the Palace Hotel which halted the business for the time being.
Fans of the show have also seen Shep get back into the real estate business with his best buddy Cameran. I laughed out loud during the scene in which Cameran said that Shep would charm anyone into buying a house, mostly because it's true. He's been known to charm many women into bed, so I'm sure he could convince me to buy a historic colonial with three bedrooms and a screened-in porch.
OK, so Shep has money from his family, cash from his restaurant, and spare change from selling houses. What else? Well, he does get paid for being on Southern Charm. As reported in the Charleston City Paper, Thomas Ravenel claimed that the cast members made $5,000 an episode. Bravo didn't respond to Bustle's request for comment on financial compensation for the stars.
Still, the exact dollar amount per episode is only one part of Shep's overall financial status. Shep's diversification is a good thing — it's keeping money flowing into his pockets no matter the economic climate. I have a few ideas of other jobs he'd be good at, too.
Journalist
Shep is by far the most charismatic gentleman on Southern Charm. When he talks, I just want to tell him all of my secrets. If he were a journalist, I'm sure he could squeeze out the truth from even the most closed-off of interview subjects. We'd learn where all the nukes are and all the codes in a flash.
Lawyer
I know that Craig is supposed to be the lawyer on Southern Charm, but Shep's powers of persuasion would be so perfect in a court of law. He also looks particularly dashing in a suit, though I think he would have to cut that mussed-up hair of his. You win some, you lose some.
Self-Help Guru
I know that Shep comes from money, but this guy always seems to land on his feet. He knows how to survive in this big, bad world, and I'm sure that Shep could help others on shakier ground help themselves. I'm thinking a book and a book tour that maybe lead into a hit daytime talk show? Like you'd be mad to see Shep on your television every weekday.
At least if the restaurant and real estate businesses go down, Shep has options!
Images: Charles Sykes/Bravo; Giphy (3)