Jill Spivack Is 'TGTM's Chief Mommy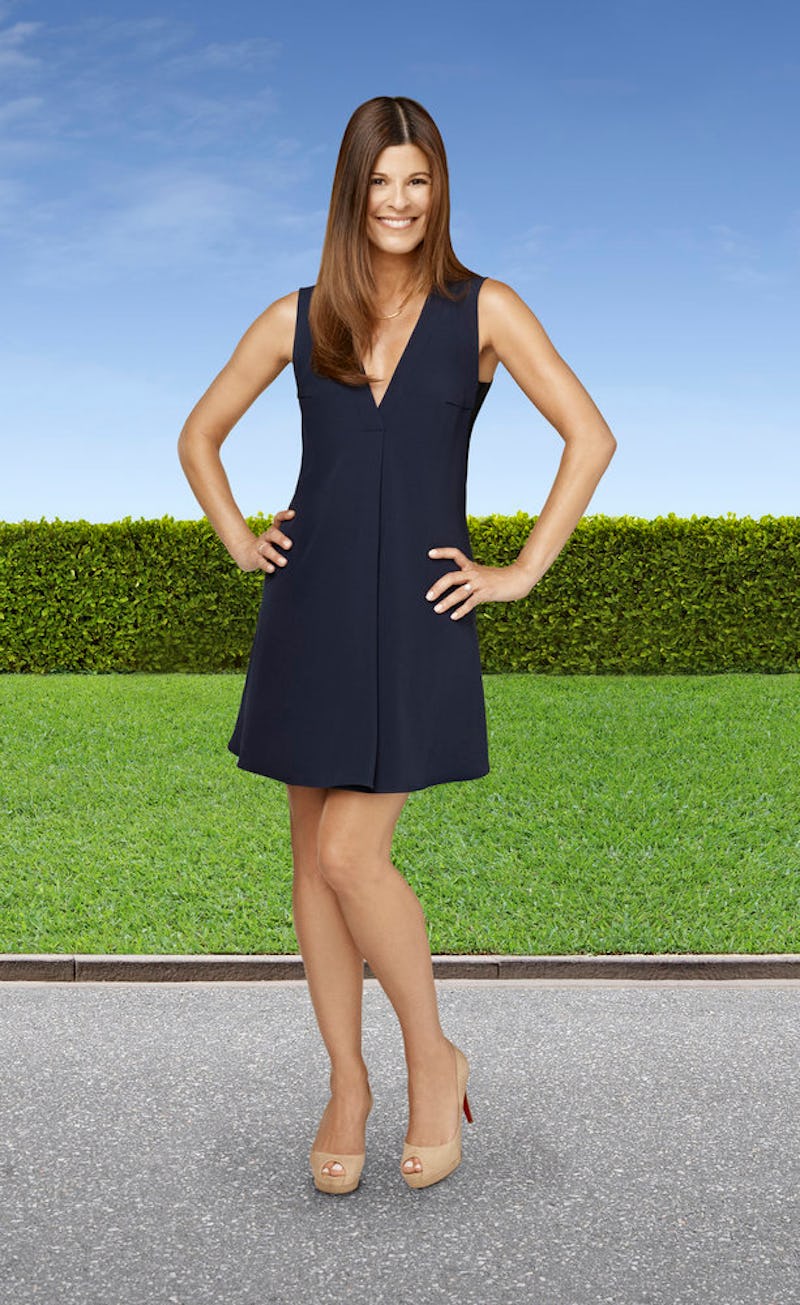 Parenthood can be hard. As a mother of a six-month-old daughter who is basically refusing to eat solid food (but who will, happily, lick schmutz off her coffee table if not guarded), I should know. And, the more isolated you are, the harder it is. Being a mom and parenting, in general, is way better if you can compare notes with other moms about how to, you know, get kids to eat things other than coffee table schmutz. What I'm saying is there's wisdom in that whole "it takes a village" thing. So, I'd never fault a woman for wanting to join a mommy group for support. And, those groups have jumped to Bravo where the show There Goes the Motherhood follows a group of moms in what Bravo calls a "highly coveted" course led by parenting expert Jill Spivack.
On Bravo's newest reality show, There Goes the Motherhood, Jill is the fearless leader of a group of moms that includes a former creative executive at a film company, a couple of stylists, and an actress or two. Here's why they choose to listen to her and her mommy wisdom on the show and off.
She's A Co-Founder of Sleepy Planet Parenting
Sleepy Planet Parenting sounds like such a nice name for a group of people who probably rarely get any sleep. The company works with parents in groups or in private sessions on sleep issues and general parenting problems.
She Wrote The Book On Baby Sleep
For those who don't want a private sleep consultant, there's Spivack's book, The Sleepeasy Solution, which Spivack wrote with partner Jennifer Waldburger. It's available on Amazon.
She's A Media Maven
Spivack is often asked to comment on parenting issues in the media. She's even weighed in on the whole Rich Kids of Instagram thing. "They're showing a very extreme version of their lives," she told ABC News. I wonder if that also applies to her TV mommy group.
She's Got Degrees
She didn't just come up with this sleep stuff on her own. According to her Bravo bio, Spivack earned her Master's Degree at the University of Southern California and completed a post-graduate fellowship at Cedars Sinai Medical Center's Early Childhood Department. She's a licensed clinical social worker.
Celebs Love Her
Head to Twitter, and there's no shortage of praise for Spivack — from some pretty famous and well-rested-looking moms.
And, Obviously, She's A Mom, Too
Spivack has two kids, so she comes to There Goes the Motherhood walking the walk, not just talking the talk.
Images: Andrew Eccles/Bravo; Giphy (4)