A Tim Burton-Themed Bar Is Opening In New York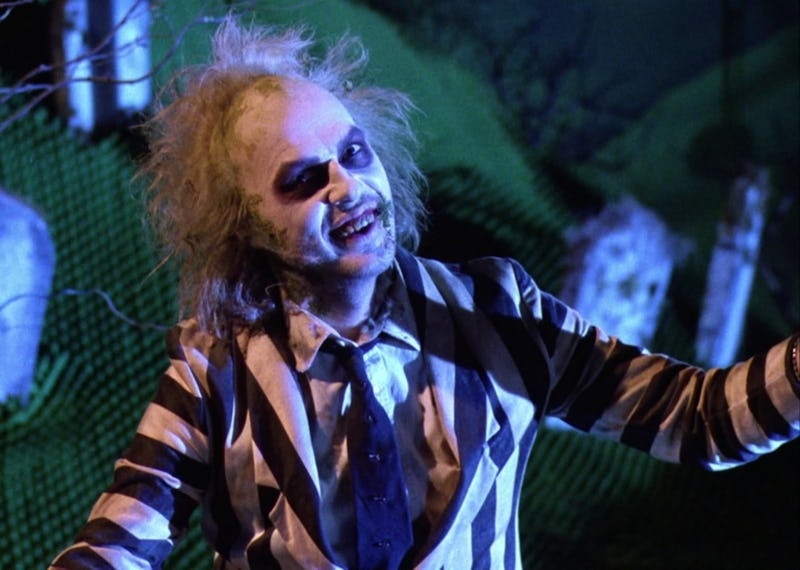 Tim Burton fans, rejoice! The gothic, ghoulish, mesmerizingly strange bar of your dreams is almost here. In late-April, a Tim Burton-themed bar will be opening in New York's East Village. It's called "Beetle House" (naturally), and it's going to be the Beetlejuice-Edward Scissorhands-Batman-Sweeney Todd theme park you didn't know you've always wanted. With cocktails! What could be better?
According to Time Out New York, visitors to the Beetle House will be greeted by a doorman dressed as Beetlejuice and bartenders clad in old school top hats and Victorian-esque dresses. The bar will be decorated with art, memorabilia, and props from Burton's movies, as well as "shrunken heads, antique books and surgical equipment." (Um, yum?).
The bar's menu, available on its website, offers a variety of Burton-inspired cocktails and food options. A "Jack Skellington," for example, includes "Bacardi Rum, crème de coconut, lime juice. Topped with crushed ice and orange zest," while "The Headless Horseman," referencing Sleepy Hollow, contains "Hendricks Gin, Lillet blanc, Cointreau, dash of absinthe, fresh lemon juice. Garnished with an orange peel." The "Big Fish Bowl" cocktail sounds legit crazy (in a good way?): Large enough for two people, it contains "Vodka, Malibu rum, Blue Curacao liqueur, sweet-and-sour mix, pineapple juice, Sprite, Nerds candy, Swedish fish candies."
Of course, a bar dedicated to a director who's made films about a chocolate factory and a cannibalistic pie shop must also offer thematic menu items. Beetle House offers a "Love It Meat Pie," a hamburger dubbed "Edward Burger Hands," and a "Warm Wonka Bar Chocolate Cake." The menu assures customers that "[a]ll meat is sourced locally from 100% innocent humans captured wild on the streets of NYC."
Beetle House was created by Zach Neil and Brian Link, who are no strangers to the themed-bar scene. In 2015, the duo opened a Will Ferrell-themed bar, also in New York.
Images: Warner Bros. Pictures; Beetle House/Facebook (3)