'Shark Tank's New App Is Exciting For Bloggers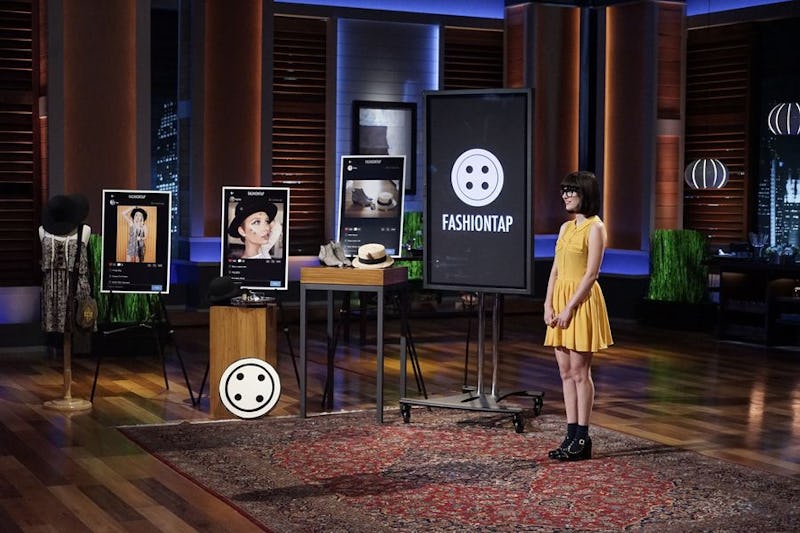 Fashion blogging is becoming more and more popular, and Shark Tank 's latest contender FashionTap has found a nifty way to potentially monetize the process, extending your social media reach along the way. Self-described as a "fashion social network," FashionTap was created by fashion blogger/former model/designer/PR rep Amy Roiland back in 2014, according to its website.
The innovative new app is currently available for free download on iTunes, and it's pretty darn cool. It allows users to tag their makeup, clothes, and accessories, which in turn allows social media savvy bloggers to make a profit. You see, by tagging that pair of suede boots with where they're from, or that summery floral dress, or even that especially on fleek shade of eyeshadow, you're actually eligible to earn a commission if someone shops the product from your link. Needless to say, that is a pretty exciting new avenue for all the aspiring Tavi Gevinsons, Chiara Ferragnis, and Susie Bubbles out there trying to pave their own way in the fashion world.
So, how does it work? Well, its interface is very similar (both visually and functionally) to sites like Instagram — the only real difference is the commission-earning tagging system. The familiar look makes it quite user-friendly, with its extra features acting as some nice gravy on top of the experience. Plus, it also works nicely as a networking tool — you know, as social media apps are wont to do. According to its online reviews, it's also a helpful resource when it comes to making connections between models and photographers, bloggers and makeup artists, and so forth.
If FashionTap CEO Amy Roiland looks familiar, it's probably because you recognize her from her ultra-popular blog, A Fashion Nerd, where she boasts over 51,000 followers on Instagram, plus an extra 5,000 on Twitter. Fashion enthusiasts might recall her keen eye for accessories, and whimsically retro vibe.
Roiland's on-point personal style aside, I'm torn over whether the Sharks will want in on this app. The idea itself has legs — after all, it's pretty much a fashion blogger's dream come true — but it could be tough for the app to gain a wide audience with so many social media competitors. Of course, part of the goal of appearing on a show like Shark Tank is to stir interest and gain more users, but to score a deal, FashionTap will have to walk into the Tank with some solid numbers.
Image: Michael Desmond/ABC