Hold Out Hope For 'Pushing Daisies'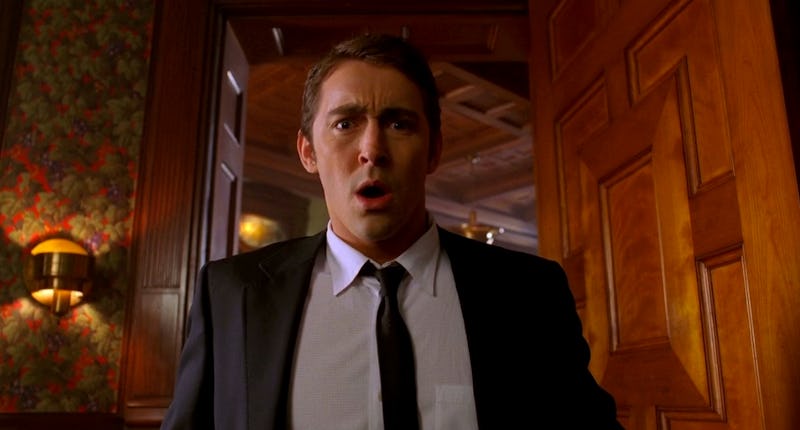 I'm still mad at ABC for cancelling my boo Happy Endings, but my pain with them goes back to long before that: ABC first broke my heart when they canceled Happy Endings. Like a Wes Anderson-meets-Amelie fairytale world come to life, Bryan Fuller's effervescent crime show was cut down before its time, in large part a casualty of the timing of the 2007 WGA strike. And now, with the Veronica Mars movie very directly on the horizon, talk of a Pushing Daisies revival has circled back around from Fuller himself.
First, what Fuller said:
I've had conversations very recently with Barry Sonnenfeld about financing a film, and with Kristin Chenoweth and Warner Brothers about developing a stage musical. We're working on something that is definitely a Pushing Daisies revival, and the idea would be to have as many cast as we can to participate in it.
This is far from the first time this has come up — I wrote about the possibility of a Pushing Daisies Broadway or Off-Broadway run a couple years back. Fuller has in fact always been vocal about his desire to bring Pushing Daisies back, and when Veronica Mars first made its historic mark through Kickstarter he was among the more vocal showrunners throwing his hat in the ring, declaring that it was the sort of thing that maybe-hopefully could someday work for them, too. Now he's got another cult hit on his hand with NBC's Hannibal, and Pushing Daisies star Lee Pace (long live Ned the Piemaker) has gained cultural capital as Thranduil in the Hobbit films — and it seems Fuller's still desiring to use their hiatus time to bring back an old creative flame.
Who knows where this will go; if the last decade of television has taught me anything it's that there are more options than ever before of ways to bring back the once-deceased of the TV world. That aforementioned play? Totally plausible? A Netflix series? Actually seems likely. Some sort of film, either Kickstartered or not? Also likely. The opportunities are endless — and, well, is there any better series than one about a man with a resurrecting finger to magically come back to life?
Image: ABC