The ONE YA Series Every Ravenclaw Needs To Read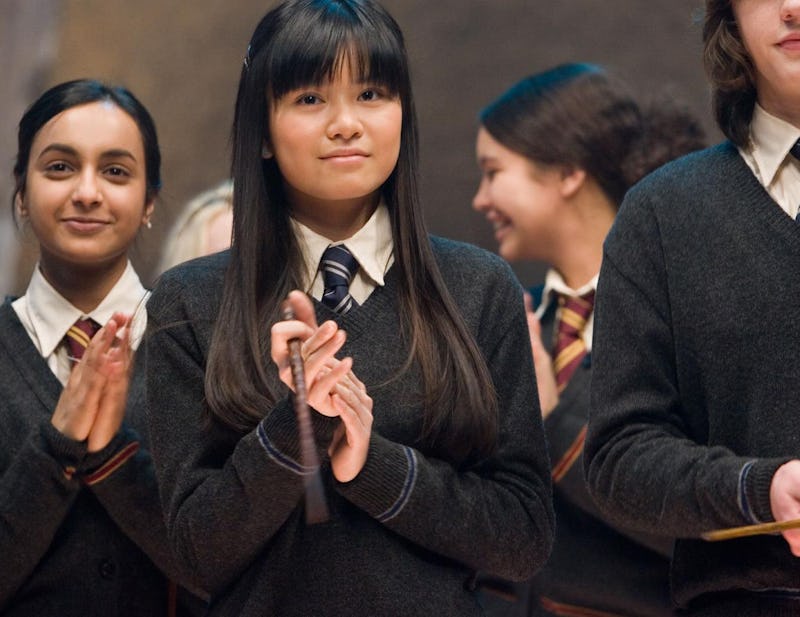 Potterheads that belong to the House of Ravenclaw value a few traits above all others: wit (beyond measure), intelligence, creativity, acceptance, individuality, truth, and wisdom. Students in Ravenclaw are also well-known for their, well... unusual academic interests.
That's why The Raven Cycle by Maggie Stiefvater is the one young adult series every Ravenclaw needs to read — and not only because of the obvious raven connection.
Though Blue and the boys of The Raven Cycle all belong in different houses (according to Stiefvater, Blue is a Ravenclaw, Gansey and Ronan are Gryffindors, Noah is a Hufflepuff, and Adam is Slytherin), they all share one thing in common: they want to know the truth behind Glendower, the ley lines, their magic, and their curses. Their quest — though heroic in nature — is mostly a quest for knowledge.
Sure, along the way, these friends learn a lot about what it means to be brave, what it means to be a friend, and what it means to have dreams and ambitions beyond what they can comprehend, but ultimately, they learn the truth about Glendower, the truth about the Cabeswater, the truth about magic, the truth about the ley lines, the truth about friendship, the truth about love. Plus, let's be real, their obsession with a dead Welsh king is a tad bit unusual — so they would fit right in with the Ravenclaws, who are known for their quirky intellectual interests.
The Raven Boys (and Blue!) are all heroes, but more importantly, they're truth-seekers. And any Ravenclaw will appreciate that.
Images: Warner Bros. Pictures