This 'Civil War' Villain Has A Long History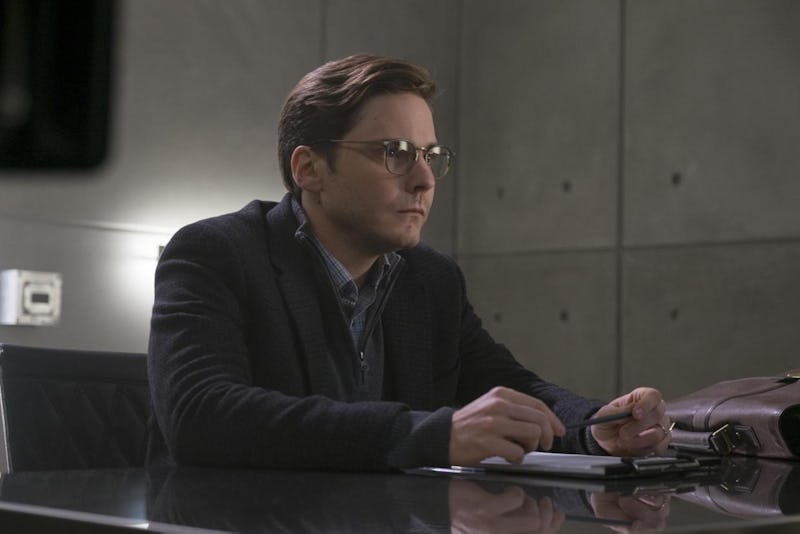 If you're a superfan of the Marvel universe, you're probably already familiar with Baron Zemo, the Big Bad from the upcoming movie Captain America: Civil War. Even though the film's plot revolves around a fight between frenemies Iron Man and Captain America, Civil War also evokes a very real war through Zemo, a character with a long, complicated history and ties to Nazi Germany. Here's how this all works: Zemo is in the Captain America comics, too, and, on paper, he exists in two different iterations: a doomed father and a vengeful son, the 12th and 13th Baron Zemos. While dreamboat Daniel Brühl takes over the on-screen role and continues his string of dark movies, Zemo's legacy is actually pretty ugly.
The mainstream comics industry as a whole has a history of confronting Nazi ideology, and Baron Zemo is a pretty solid example of how Marvel has portrayed this hateful group. While the internet is abuzz with theories about how exactly Civil War will properly channel this character's past and fit him into the current narrative, there's a ton of Zemo stories already out there to help fans prep for the movie. It might prove to be helpful first to understand exactly who Baron Zemo is and how Civil War's version will be different from the original comics.
Helmut Zemo, the second version appearing in the series, decides to avenge his father, a super smart, super evil Nazi scientist who crafted all sorts of sordid weapons for Hitler and his ilk. When an accident involving a hella toxic adhesive melts his face and causes massive disfigurement, Zemo gets stuck in his iconic purple mask. In the movie, Bruhl will play this version of the character, even though the film takes place in contemporary times. And in Civil War,iIt turns out that Zemo receives more than just a costume update. According to the Independent, movie Zemo is a more mysterious, creepier figure than in the comics, with more subtle ways of causing harm.
Sounds like he could make a really great Marvel villain. While Zemo became a popular bad guy in the comics series, fans have yet to find out if his big screen adaptation will fare as well. Here's hoping that the villain transitions from comic to screen without a hitch and introduces a new Big Bad into the Marvel universe.
Images: Marvel; Giphy