The YA Novel 'The Raven Boys' Fans Should Read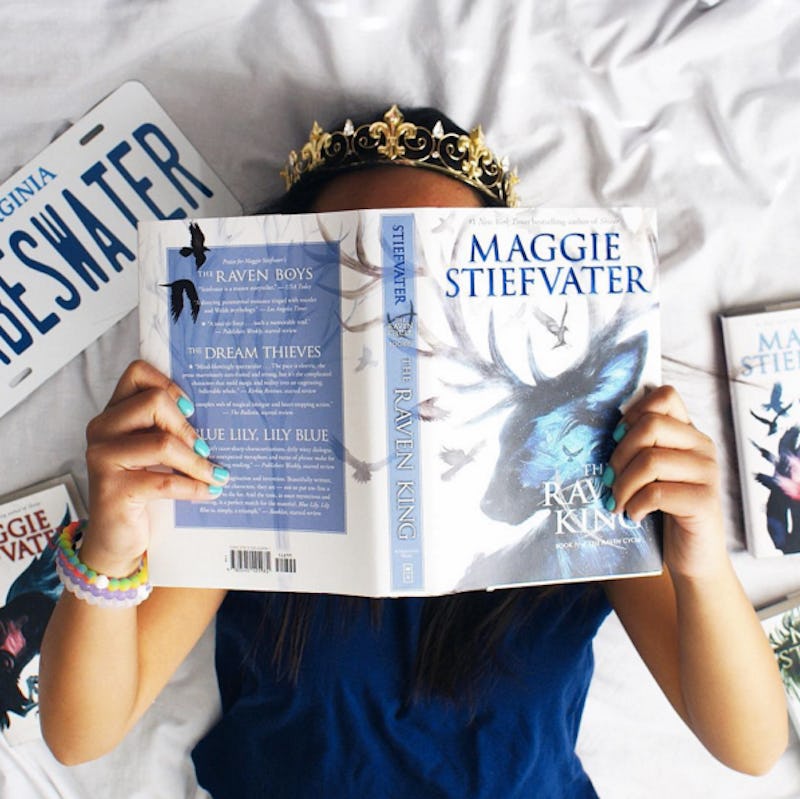 The fourth and final installment of The Raven Cycle, The Raven King , hit shelves earlier this week, and though it's difficult to say goodbye to Blue, Gansey, Adam, Ronan, and Noah, fans of the cycle (including me) will forever be grateful for the years spent with these incredible, vivid characters.
The extraordinary characters of The Raven Cycle are the product of the hard work and thoughtful preparations of author Maggie Stiefvater. In an interview with Goodreads, Stiefvater spoke about her dedication to writing strong, well-developed characters. In particular, she spoke about one of her biggest inspirations (and one of my favorite novels), Saving Francesca by Melina Marchetta.
Stiefvater said:
"A handful of books changed how I wrote characters, and [Saving Francesca] is one of them... Yes, Saving Francesca [is] about friendship at school... but the school part is actually not why it fits so neatly into The Raven Cycle's pedigree. Marchetta wrote characters that my heart accepted as real — friends I missed when I closed the cover. That's when I realized that was what I wanted to do as a writer: character first, everything else second. Give the reader people to miss."
Saving Francesca centers upon Frankie, a teenage girl who recently transferred to St. Sebastian's school, formerly an all-boys institution. Though Frankie was quite popular at her old school, she struggles to find her clique in a prep school overrun with hormonal adolescent boys and socially inept teenage girls.
When her mother sinks into a depressive episode and refuses to leave her bedroom, Frankie becomes the rock for her father and younger brother, Luca. As she copes with her mother's illness and her strange new school, she befriends a ragtag crew of boys and girls she probably would've never spoken to in the past. Against her best wishes, she also falls in love with a strange, ambitious, confusing, too-smart-for-his-own-good older boy named Will.
The characters of this novel are dynamic and layered and contradictory and sensitive and mean and confused. They're real people with real hopes and real dreams and real imperfections, and you'll find yourself a little bit in love with all of them by the end of the novel.
Their dynamic personalities are best exemplified in a short, simple conversation between Frankie and her father:
"Your friends are at the house."
I sit up, straight. "Who?"
"I don't know. Weird people. The Sullivan girl, whose father got the Gosford police to pick you up."
"Siobhan?"
"And another one who's making cups of tea for everyone, and keeping the boy who's telling Luca fart jokes away from the girl who says he's 'the last bastion of patriarchal poor taste.'"
"Justine, Thomas and Tara."
"And the drug fiend, Jimmy, is keeping Mia calm and the Trombal boy's rung about ten times. I don't like his manner on the phone."
"You won't like any guy's manner on the phone."
As I read the last lines of The Raven King, I felt very much the same way I had when I read the final pages of Saving Francesca. Though it was time to say goodbye, I felt as though an essential part of my being had been ripped from me. Frankie and Will and Gansey and Blue will forever be a part of me — as a writer, as a reader, as a person.
Image: celinereads/Instagram