'The Raven King' Is Sold Out!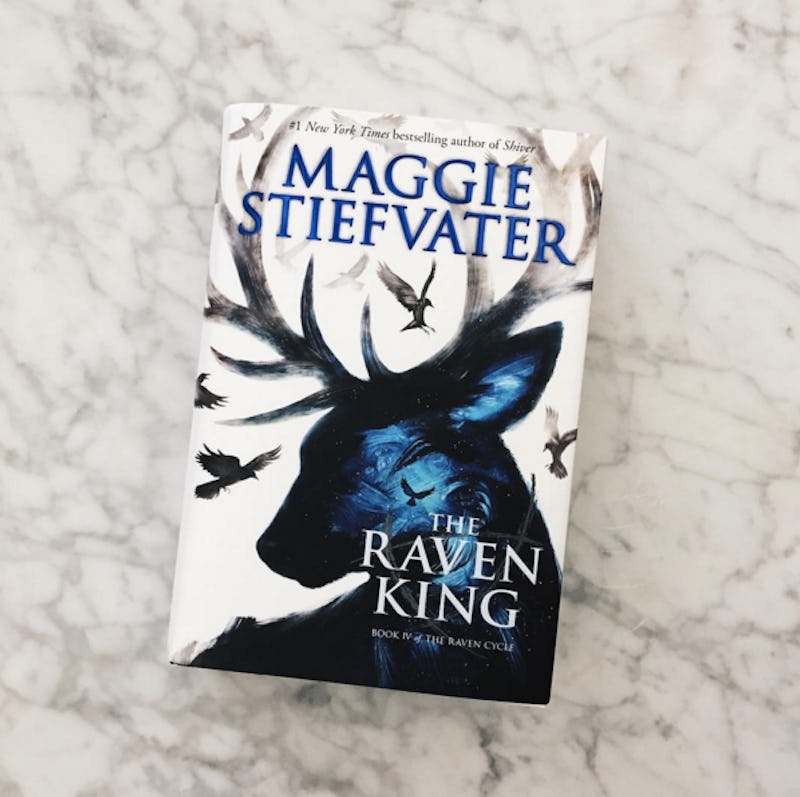 Well done, fans of The Raven Cycle series by Maggie Stiefvater: two days after its release, the first printing of The Raven King is sold out!
Author Maggie Stiefvater broke the news on Twitter this afternoon, and many fans tweeted their congratulations to the beloved young adult author. Because, I mean, how many authors can sell out their first printing in two freakin' days. It's a true testament to the power of The Raven Cycle series and its fans.
The Raven King, the fourth and final installment in The Raven Cycle series, hit bookstores everywhere on Tuesday, April 26. The series follows five friends on their quest for the mysterious Glendower, an ancient Welsh king who is believed to be buried along a magical ley line located in Virginia.
Fans of the series: don't panic just yet. Just because the first printing is sold out, doesn't mean bookstores have sold their stock completely. Remember, if Barnes & Noble or Amazon don't have copies available, you can always hit up an independent bookstore. They may have still have copies in stock, and it's an amazing way to celebrate Independent Bookstore Day on Saturday, April 30.
If your local bookstores are sold out and you absolutely cannot wait to learn the fates of Gansey, Ronan, Adam, Noah, and Blue, you can download the ebook, listen to the audiobook, or borrow a copy from a local library or friend.
Images: c_arreola/Instagram