Tom Is Great With Kids In 'The Night Manager'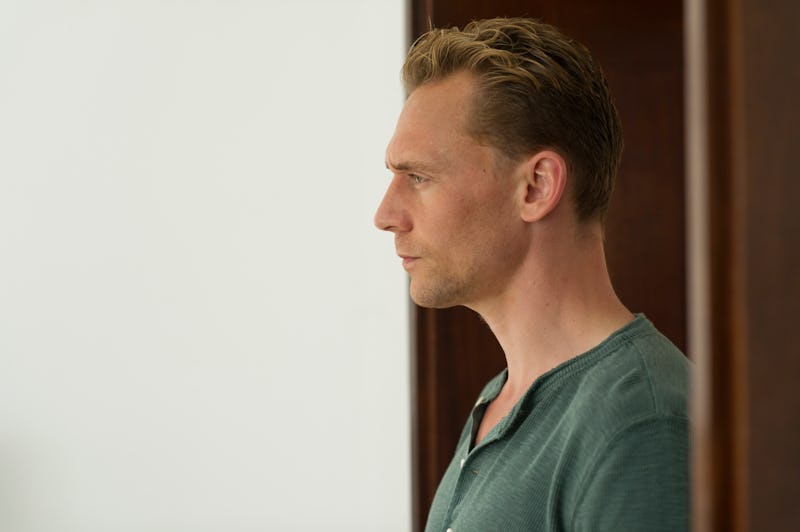 There are many reasons to fall in love with Tom Hiddleston, but AMC's newest miniseries The Night Manager seems to be making it their own personal mission to send our Hiddlestoner feels through the roof. During Tuesday night's third installation of the six-part series, the actor's character Jonathan Pine is charged with the responsibility of looking after Roper's son, Danny, and basically just keeping him company throughout his stay. And if you ask me, this kid doesn't know how lucky he has it because it's clear that whether he's in character or not, Tom Hiddleston would make an amazing dad.
Seriously, he is so great with Danny throughout the entire episode that their adorability level is pretty much off the charts by the time the credits roll. And while, yeah, you could argue that it's all just part of his undercover operation to get close to Roper himself, this type of father-son-like chemistry simply cannot be faked. When he wasn't busy buying Danny ice cream and lovingly carrying him on his shoulders, then he was reading him one of his favorite bedtime stories, The Three Little Pigs. I mean, how cute is that? But this isn't the only instance where Hiddleston has proven to be a doting dad-like figure. He has a deeply rooted history of being great with children. For example...
That Time He Argued With Them As Loki
All in good fun, of course. Even when he pretends to hate kids, he's so great with them. *swoons*
That Time He Surprised Kids At A Thor: The Dark World Screening
It's hard to say who had more fun here, him or the children.
That Time He Remained In Character, No Matter What
ALL. THE. FEELS.
That Time He Was A True Humanitarian
Clearly, raising awareness for the rights and protection of children is very important to this guy, proving that he's already got those dad-like instincts.
That Time This Happened
Words could never fully describe just how precious this image is, but for now, I'll settle for AWWWW!!!!
That Time He Proved He Gives The Best Hugs
That little girl is truly living her best life right there. I've never been more jealous of someone.
And that's just a tip of the iceberg. Bottom line: Tom Hiddleston has proven time and time again that he's great with kids both on and off-screen. And we absolutely love him for it.
Image: Des Willie /The Ink Factory/AMC