Jenna Will Return To 'PLL' & Bring More Questions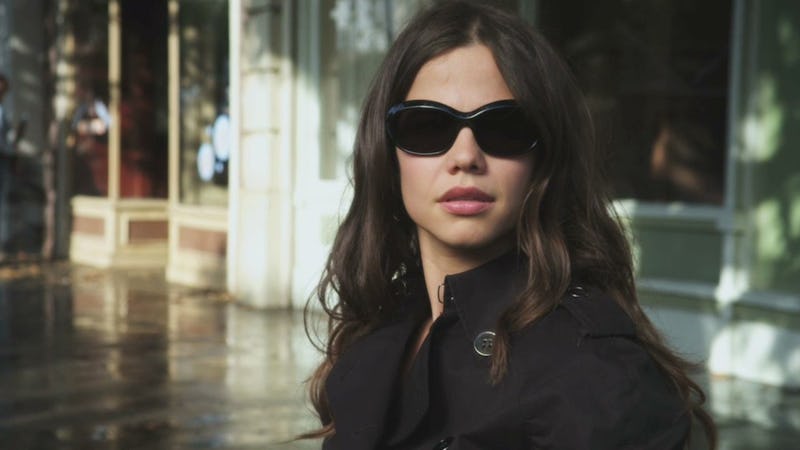 With the potential end of Pretty Little Liars quickly approaching, the clock is ticking on receiving answers about some of Rosewood's more notorious former residents. A particularly shady figure that is slated to head back to the Freeform series, as according to actress Tammin Sursok's recent tweet, Jenna will be in Pretty Little Liars Season 7, marking her first appearance since the Season 5 Christmas episode, "How The A Stole Christmas." The Liars' mysterious classmate with very grey morals has always been a question mark in terms of how she's really involved with the A story, and we may finally get our answers when Jenna breezes back into Rosewood.
So what has Jenna been up to in the five years since Charlotte revealed herself to be Big A? Her future is just as much of a mystery as anything else in Jenna's life, but if we're following Pretty Little Liars' pattern, I think it's safe to say that she pursued something she was passionate about in high school — and no, lying and manipulation probably don't count. There's a good chance that Jenna went on to study music, or perhaps skipped college to play flute professionally. After all, her flute couldn't only be used for throwing shade at Emily, right?
Of course, the real question is, why is Jenna coming back in the first place? Right now, the show has set up several possibilities, including one that could involve her stepbrother, Toby. We know that Toby had planned on proposing to his girlfriend, Yvonne, and assuming that the Spaleb 'ship doesn't sink anytime soon, it's quite possible that Toby and Yvonne will walk down the aisle. Who else would show up to make a Toby wedding uncomfortable if not his stepsister?
Then there's the chance that Jenna's return isn't a social call, but one deeply connected to the overall A story. We have no clue who this Uber A could be, but we do know that we're supposed to get a lot of answers that could finally put to rest those burning questions that the show has left hanging. We also know that Jenna was involved in the N.A.T. Club mystery, so could her return hint that Uber A is somehow connected to the club as well?
Only time will tell, but for now, I'm just thrilled to have Jenna back in Rosewood.
Image: Freeform