What 'War & Peace' Means To The Cast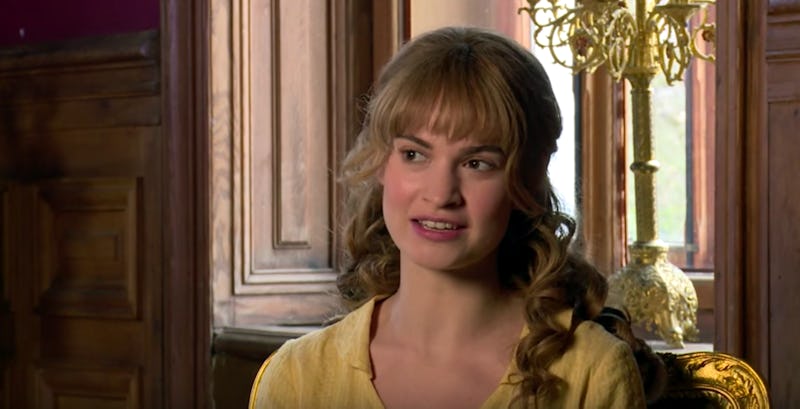 One of Russian author Leo Tolstoy's novels came to life this year on the small screen. Originally airing on BBC 1, director Tom Harper's mini-series adaptation of Tolstoy's War & Peace went on to air on Lifetime, The History Channel, and A&E in the United States in January of 2016. Now, fans of the series can bring the four two-hour episodes home with the arrival of War & Peace on Blu-Ray and DVD, which come complete with bonus features perfect for fans who can't get enough of this historical soap opera. In this exclusive clip from the War & Peace DVD, the cast talks about what War & Peace means to them — and, as it turns out, it's a great deal of different things.
War & Peace takes place in 1805 Russia and centers on the connecting lives of the young people searching to find meaning in their world. The mini-series stars Lilly James, Paul Dano, and James Norton as our eyes into this world, which is on the brink of turmoil. Napoleon's army looms in the background of the characters' lives, threatening to change Russia forever. Despite the political conflict on the horizon, there's plenty of juicy personal drama between these characters as well: forbidden love, betrayal, and rivalries liken this drama to that of modern day soaps.
War & Peace will be available on Blu-ray and DVD on May 10 from Anchor Bay Entertainment. Check out the exclusive clip below.
Image: Anchor Bay Entertainment/YouTube