TWO More 'Shadowshaper' Books Are Coming!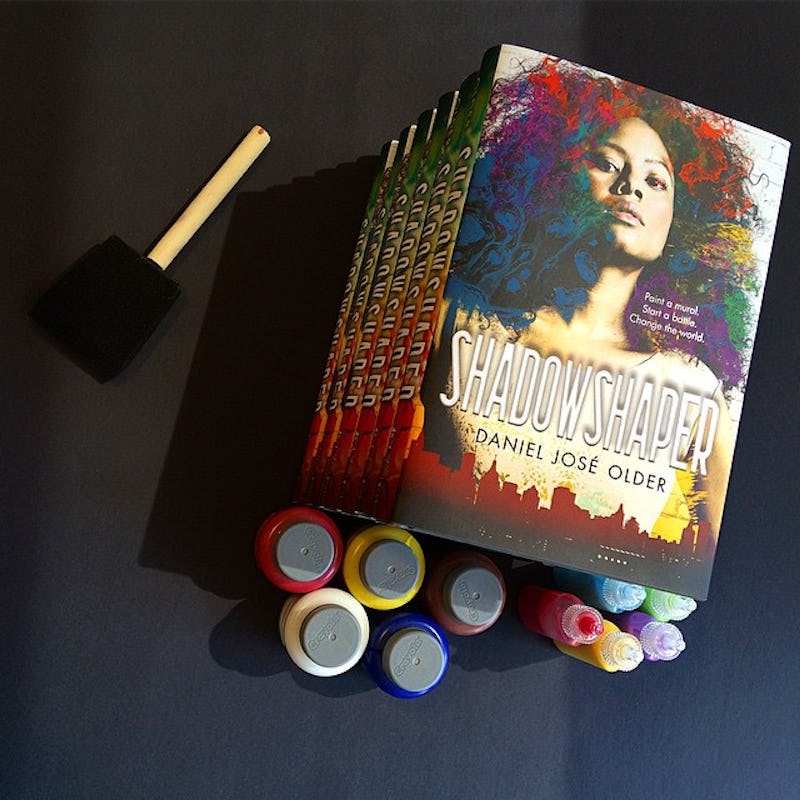 On Twitter Thursday, adult fantasy and YA author Daniel José Older, citing Toni Morrison, said "It's the book I wrote because I couldn't find it in the world." He was talking about his incredible, innovative 2015 YA novel Shadowshaper. But that proclamation came with incredible news: Two Shadowshaper sequels are coming. Two. The only way this news could be better is if he announced unlimited sequels.
According to Older on Twitter, he signed a contract with his publishing house Scholastic to release Shadowshaper book two, titled Shadowhouse Fall for September 2017. The currently untitled third book will follow. Shadowshaper, the original novel, exploded into the young adult (and adult) universe last year, finding critical acclaim and fan love. The fantasy novel was a Kirkus Prize Nominee for Young Readers' Literature, one of YALSA's Best Books for Young Adults, and a Locus Award Nominee for Best Young Adult Book. But perhaps more importantly, it hit a nerve for fans looking for a story unlike any other on the bookshelves today.
Shadowshaper follows Sierra Santiago during one hot, sticky Brooklyn summer as she discovers the secret order of Shadowshapers, who communicate with spirits via graffiti murals, oral stories, music, and other art. Older weaves Caribbean legend into a modern-day fantasy tale. But I'll let Older tell you what it's about:
Your more-than-a-year-long wait is going to seem extremely difficult, especially once you see what Older has to say about the plotline of Shadowhouse Fall.
He adds how affecting these last two years have been for him as a writer and a human being:
Needless to say, Older's news was met with a gif flurry of excitement from fans and fellow writers:
The lit space, both adult and YA, needs more books like Shadowshaper. And with this news, we're starting to see just how excited readers are to get them.
Image: Courtesy of This Is Teen