11 Comics For People Who Don't Know Where To Start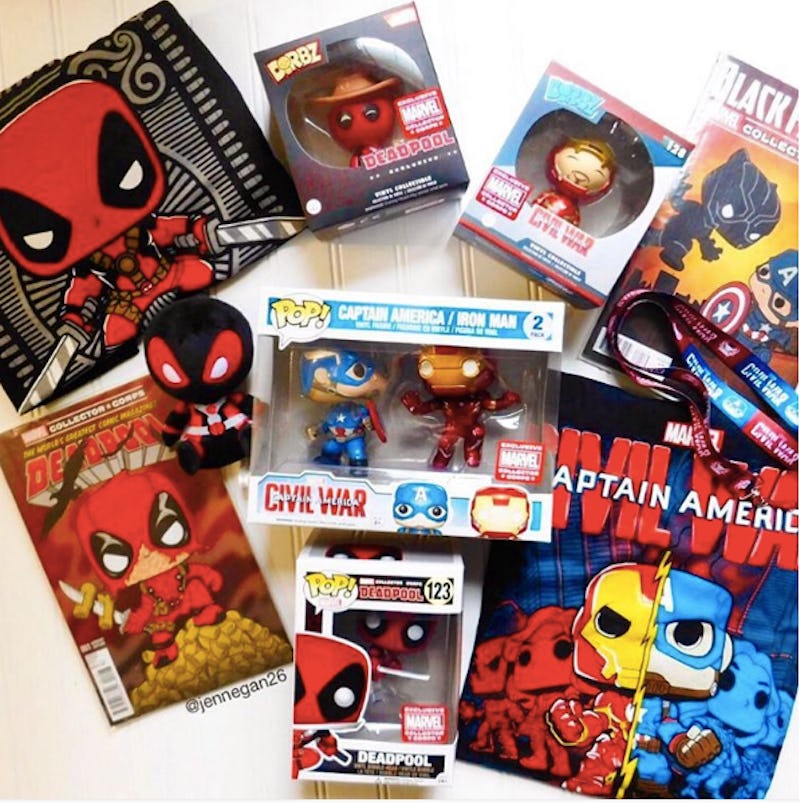 The world of comics can be intimidating. There are so many to choose from, and so many side, alternate, and back stories that it seems impossible to just find a good comic book for beginners, enjoy it, and call it a day. When I first started going to the comic book store, I had no idea where to begin. I thought it was all about super heroes, DC, Marvel, and everything they had to offer. This was a little while before I discovered the world of book blogs that would show me the way of graphic novels and even comic series I could love.
It's hard to be "new" at comics, in a world where most people have well-established "pull lists" and already know what they're looking for. If you've ever been inside a comic book store, you know: those people mean business. They're years-deep in a series, or they've been coming to the store forever and know everyone there. It can be alienating!
What I've learned though, is that once you find a series or two that you really enjoy, reading comics is every bit as engrossing as reading a novel. Whether you don't know where to start, or you think you don't like comics or graphic novels, here are 11 books even the skeptics will enjoy!
When I think of comics I want to recommend to literally everyone, Giant Days is truly the first one that comes to mind. Giant Days is about three girls in their first year at the University in England. Thrown together by the fates of dorm room selection, Daisy, Esther, and Susan are unlikely but hilarious friends, and Giant Days is a little slice of their lives. From breakups, to the flu, to the drama of freshman year, they face it all with sarcasm and wit that you will find yourself quickly addicted to. Plus, Seinfeld references!
2. Lumberjanes by Noelle Stevenson
Speaking of funny, unlikely friendships, Lumberjanes is exactly that: "Friendship to the max!" The story focuses on five friends, all away at a summer camp that turns out to be a little... supernatural, at times. It's a feminist story from start to finish, even going as far as to use famous, but often forgotten women from history as exclamations. "Oh my Bessie Coleman!" is a real thing they say. It only get better from there. There are three volumes of collected issues out already, so you're in luck!
If you can't get enough mysteries and thrillers in your reading, you'll be happy to know that an old-timey, noir comic exists, and it's spectacular. The Fade Out takes place in old Hollywood, and it focuses on the murder of Hollywood's favorite actress. Who killed her, and why? It's dark and the perfect mystery to get lost in. If you're new to comics and don't know where to start, but don't want to stray too far from your usual fare, this is a very safe bet, and a sure winner.
If you want a little taste of the superhero comic book world, but aren't sure where to dive in, Gotham Academy might be the perfect place. It has just a hint of Batman, but mostly focuses on Olive Silverlock, a sophomore at Gotham Academy, where things just aren't what they were after the summer. She can't remember what happened or why she's suddenly terrified of bats or why everyone seems to think she's changed, but she's determined to find out.
5. Paper Girls by Brian K. Vaughan
When it comes to comic books, you can't go wrong when it comes to Brian K. Vaughan. Though Saga is probably the first series most people would recommend, there are so many issues and volumes out already, it can be a little intimidating. If you like strong female characters, but still want that outer space element, Paper Girls is the perfect place to start. The story of four newspaper delivery girls in the late '80s will hook you in from the first page, and leave you desperate for more by the time you reach the last page.
6. Ms. Marvel by G. Willow Wilson
Once a "boy's club," Marvel has been making strides to include more female driven comics lately, and Ms. Marvel was one of the first recently published to do so. Kamala Khan is the star of this one, and she makes Jersey City every bit as interesting as Gotham or Metropolis. I started slowly with these, but soon found myself running for the next issues, unable to wait to see what Kamal would face next.
7. Fables by Bill Willingham
If you still can't get enough fairy tales in your life, then Fables is the series you've been waiting for. The first volume, "Legends in Exile" is an alternate universe where "fables" from beloved tales are forced into hiding. It's imaginative and addicting, and a great take on a classic. As I was finding my way in the comic world, this one surprised me with how much I enjoyed it — it just might surprise you, too!
If you're a fan of gods and mythology, The Wicked and the Divine is definitely the comic book series for you. Every 90 years, 12 gods are brought back to life on Earth, as humans. They have two years to live, and then they die for another 90 years. The artwork here is amazing, the story will hook you from the first page, and it's an all around great story, perfect for comic fans and new fans alike.
The team behind The Wicked and the Divine is the force behind Marvel's Young Avengers. A short, stand alone series, that doesn't take much commitment from start to finish, Young Avengers is the perfect super hero event to hook you in. If you've just seen Civil War and are looking for more Marvel in your life, look no further.
10. Bandette by Paul Tobin
A French bandit, a hilarious tale, and the perfect story for anyone who doesn't usually consider themselves a comic book person, Bandette will have you wishing you were running around the streets of Paris by night as you race through this one.
Another series taking place in the '80s, Deadly Class is the story of a school for crime families. You know there's a school for wizards, Gotham's heroes, so of course, there's bound to be one for crime families. Deadly Class is amazingly drawn, critically acclaimed, and the perfect comic read for readers who love YA novels and series.
Image: Jennegan26/Instagram