Danielle's Sisters Help On 'OutDaughtered'
They say it takes a village to raise a child; so what does it take to raise five? TLC is going to show its audience how two perfectly normal parents are somehow managing to raise six daughters at one time — five of them newborn quintuplets. OutDaughtered stars the Busby family, who now count the first all-female set of quintuplets to be born in the U.S. among their ranks. Danielle and Adam Busby were looking to add to their family with a second child after welcoming daughter Blayke four years previous; they ended up expanding it drastically when an IUI (Intrauterine insemination) treatment resulted in five healthy embryos, according to their blog. Now, the young family of eight relies on each other and their friends and family to wrangle and love their massive brood. Two of their closest allies are Danielle's sisters on OutDaughtered, who are multiples themselves. They're twins.
According to their blog, Danielle and Adam met and married in Louisiana, but moved to Houston, Texas shortly after. Fortunately, they didn't leave all of their own families behind when they did. Danielle's sister Ashley lives in Houston and Danielle is grateful for her proximity. Danielle told Channel Guide Magazine that the kids know Ashley and her other sister Crystal and mother as Aunt Lili, Aunt KiKi, and MiMi, respectively.
In that interview with Channel Guide Magazine, Danielle promised that OutDaughtered viewers will get to know the extended families of the Busbys as well as they will Danielle, Adam, and their kids, simply because they're always around. Danielle explained to the magazine, "I love being able to capture moments with them ... I'm glad they're all part of the show, and it's made good memories, for sure. We're a close-knit family, so it's only right for them to be involved in the show as well."
Danielle's sisters have their hands full with their own offspring, but that just means that everyone is invited to the baby party. Both of Danielle's brothers-in-law and Ashley and Crystal's children will appear on OutDaughtered too. (If you were lucky enough to grow up around cousins, you know there's nothing better.) Danielle hints on the Busby blog that at least one of the aunts isn't just a mother and a wife, she's also the life of the party. In an update on the quints' status in the NICU, Danielle writes that baby Hazel Grace "apparently has become the party animal at night....Guess she is like her Aunt KiKi."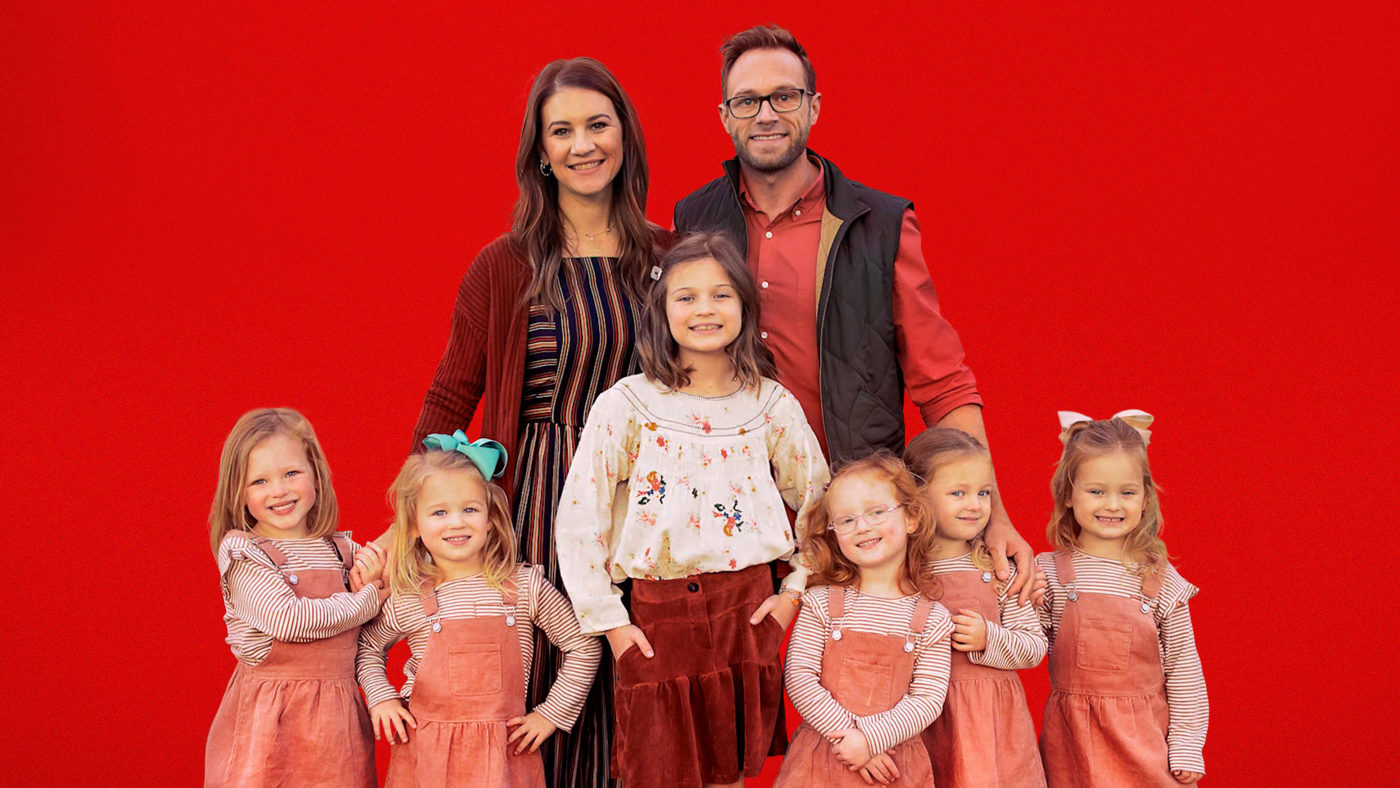 I can barely take care of myself, so I'll be watching along in awe as the Busbys rear their six little girls. Lucky for them, they're backed up by a group of people Danielle calls "the best family in the world" in the OutDaughtered trailer above, including two adoring aunts.
Image: It's A Buzz World/TLC