What Is Alana Austin From 'Motocrossed' Up To Now?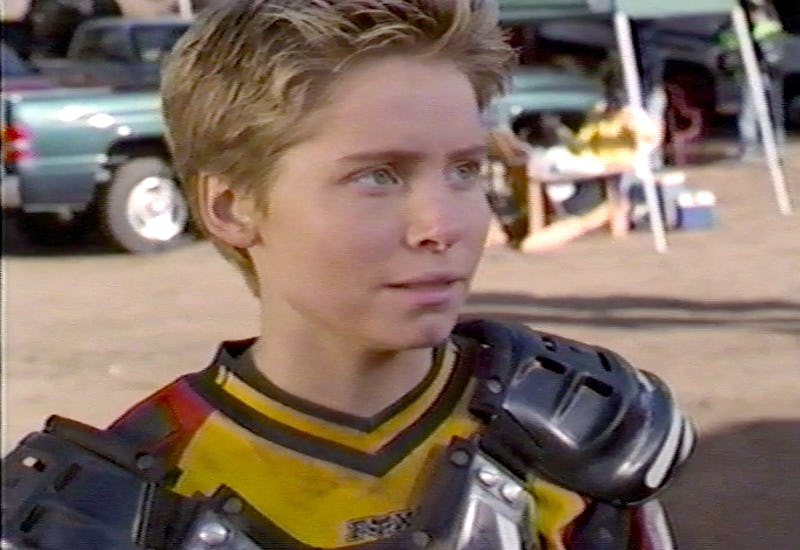 There's really nothing better than revisiting a classic Disney Channel Original movie, is there? Motocrossed is no exception. Cast your mind all the way back to 2001, and you'll remember the heartwarming tale of a kick-ass girl who has to secretly take her brother's place in a motocross race when he breaks his leg and can no longer take part. That kick-ass girl was played by Alana Austin, and she was completely unforgettable as that motocrosser in disguise. But where is Alana Austin from Motocrossed now? What has she been up to? Is she still acting?
Austin had roles in several other films you'll definitely remember, such as Pop Star alongside Aaron Carter in 2005, and The Santa Trap in 2005. However, she hasn't acted in anything since 2006, and appears to have retired from acting altogether. According to her IMDb page, and several other online reports, Alana Austin studied for a degree in medicine at USC. So could the former Disney Channel star be a doctor now?
According to what could be her Twitter account, Austin is now a writer. (Unfortunately, the account is not validated with a blue tick, but it appears to be her, as she discusses Motocrossed regularly.) In April 2016, when asked by a fan what she is up to now, and if she's still acting, the woman who is allegedly Austin replied, "Pursuing writing, but it's always high up in my heart."
It would exciting news if Austin is pursuing a career as a writer, and she could undoubtedly be inspired by her time as an actor. Based on the Twitter, the Motocrossed star also has an awesome sense of humor, and possibly joked in one tweet about the fact that she "just received a residual check for 1 cent." (Residuals are checks sent to people in the entertainment industry for reruns of TV appearances or film screenings.) Her reported social media presence alone has made me hope that she returns to the screen soon.
And if you're not won over already, Austin's potential Twitter bio will make you envious. "Full-time Muggle, Part-time Unicorn." A woman after all of our hearts. A Disney Channel legend. Even if this isn't her real Twitter, Austin has a place in every DCOM fan's childhood, and that will never fade.
Image: Disney Channel