Soon There May Be Professional Women Emojis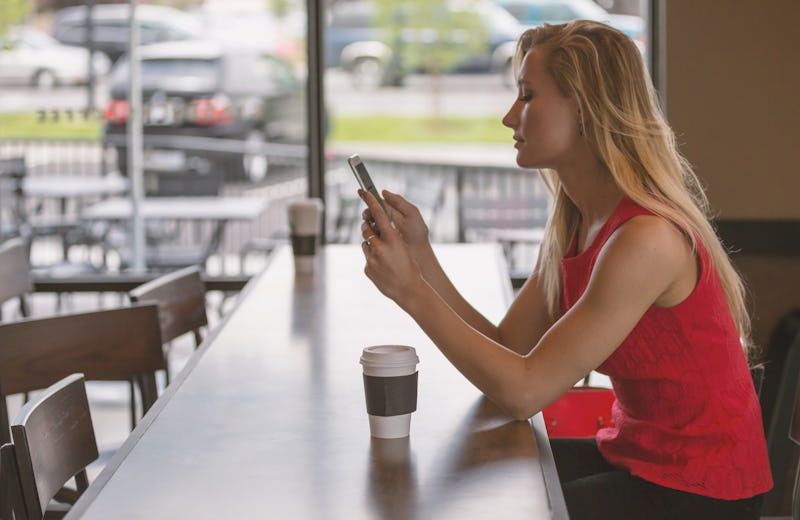 If you've been feeling frustrated by the lack of emojis representing women, that may be about to change. An exciting proposal to add 13 new emojis depicting professional women by a group of Google employees has been submitted to the Unicode Consortium's emoji subcommittee. Now we should all 🙏 that it goes through!
Though young women make up the majority of emoji users, we still do not hold a solid place in the code. The proposal quotes a 2015 SocialTimes report by AdWeek that found 78 percent of women are frequent emoji users, compared to only 60 percent of men. Yes, gender inequality touches every part of our lives, including our text bubbles. As a woman, I'm not always in the mood to put on my red dress and dance or busy being a bride (yep, just checked, not getting married right now). Most days I actually have to work, but if I wanted to find an emoji to communicate that currently, well, I'd be 💩 out of luck. Men have the option of detective, policeman, construction worker, and even Santa, while women are regulated to being a dancing bunny in a leotard, or getting our hair cut. The proposed emojis will change the landscape of your phone by including healthcare professionals in scrubs, a scientist wearing a lab coat, and many more variations representing the fields of technology, industry, education and more. The male counterparts of these professions will also be available.
The Google employees believe that real change can be affected by adding these inclusive emojis. As the proposal states, "We believe this will empower young women (the heaviest emoji users), and better reflect the pivotal roles women play in the world."
The emoji's popularity exploded on to smartphone screens everywhere in 2011. Heralded by some as the first "global language" their popularity has also bred discord. They have faced criticism over their characters' limitations concerning gender, skin color, and family groups. In 2015, the ability to choose from a range of skin tones was added as well as depictions of same-sex couples and additional family structures. However, the progress concerning options for women still lags behind. Always' Like A Girl campaign has questioned women's place in emojis, and Michelle Obama followed suit tweeting her suggestion of a "girl studying" emoji. Many other publication including The New York Times, CNN, Mic, have pointed to the problem as well.
It is an incredibly difficult process to pass new emojis (remember how long we waited for that taco??). The official emojis are regulated and approved by the Unicode Consortium's emoji subcommittee, and many proposals are unsuccessful in expanding the digital lexicon.
However, this particular proposal has a strong advantage. The subcommittee's current co-chair Mark Davis of Google is already a proponent of the proposal. While the outcome is not certain at this time, these emojis have a very good chance of coming to a phone near you.
Google notes that since this is just the initial proposal, the emoji designs may not be in their finalized state, but they hope to standardize them by the end of this year. Check out the proposal in its entirety here.
Images: Benjamin_Child/Unsplash, Google, Always/YouTube