'The Bachelorette's Luke Is A War Veteran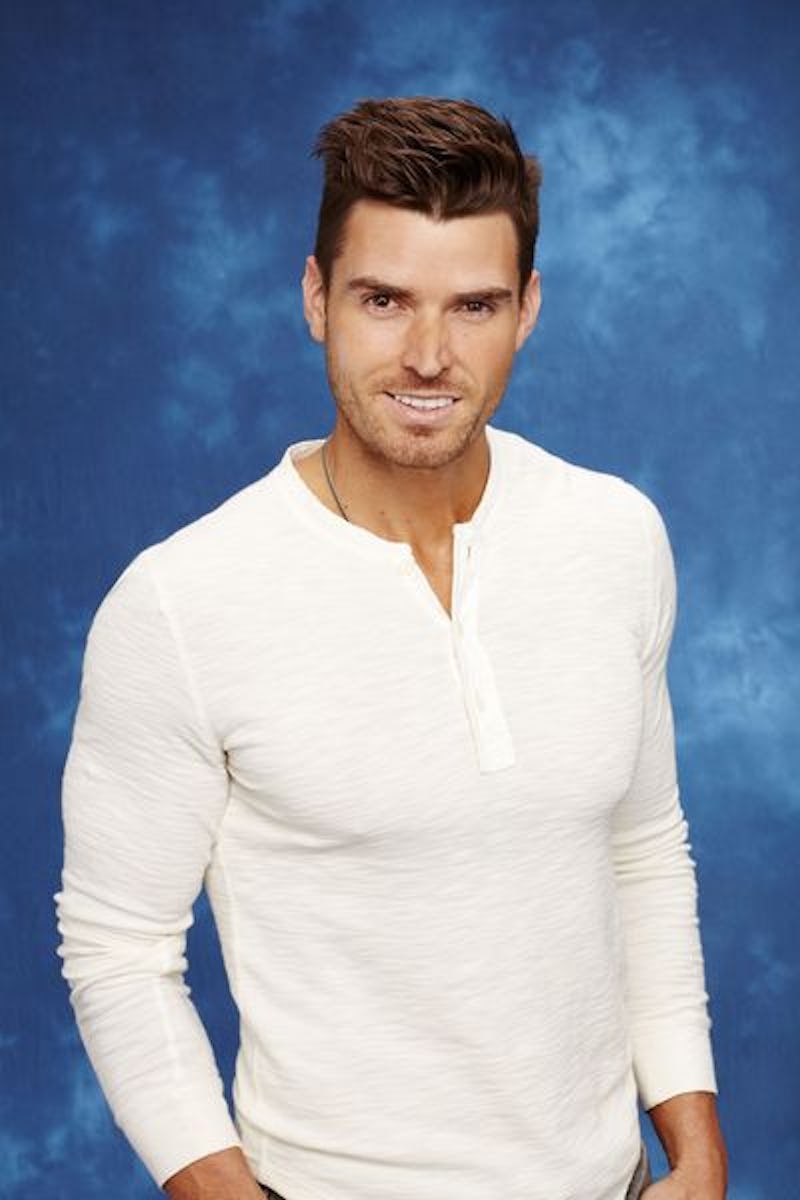 Before the Bachelorette kicks off its latest season on May 23 with Bachelor runner-up Joelle "JoJo" Fletcher, we're getting a sneak peek at the 26 The Bachelorette suitors who will be competing for that last rose. ABC has already released some details about these guys that are competing to win JoJo's heart, giving us a cheat sheet that could help us pick who will be the last man standing. While all seem like worthy opponents, it's 31-year-old Luke Pell that caught our eye. Not only is the 6 foot 1 tattoo-less Pell handsome, but his occupation is listed as "War Veteran." Thanks to @RealitySteve, who gets all the good scoops on the Bachelorette, we also learned that Pell is modest, since he is not only a former officer in the military, but he's now a country artist. While I can't wait to see Pell serenade JoJo with some country croonin', what fans really want to know is, when did Pell serve in the military?
According to Yahoo, the Burnet, Texas native — who host Chris Harrison is already calling "one to watch" because he has "one of the best stories" — went to West Point, also known as the United States Military Academy. After graduating from the four-year academy in 2007, where he majored in sociology and systems engineering, Pell went on to serve as platoon leader in the War in Afghanistan in 2007, which means he was the officer in command of a company of soldiers.
Having this leadership position may be why Pell said if he could be someone else for just one day he'd be the President of the United States, "just to know the context of being the leader of the free world."
According to Pell's LinkedIn, he spent one year as platoon leader before leaving Afghanistan in 2008 to serve as a fire direction officer, a fire support officer, and a battalion operations officer in Kentucky and then Texas. Pell also writes that his time in the military was spent in "several different organizations and leadership cultures including units within the 101st Airborne Division and Division West First Army."
The last two years of his military service had him working with "senior military leaders across the country in US Army Reserve Commands and multiple National Guard units developing unique deployment plans and training programs to fit the US Army's rapidly evolving missions around the world."
Pell, who left active duty as a Captain in early 2012 and now defines his current occupation as "entrepreneur," wrote in his LinkedIn bio that his personal mission is "to spend everyday making a positive, purposeful, impact on all the relationships and interactions in his sphere of influence." Could that also be his personal mission in love?
We'll let you decide by sharing his response to the question of what marriage means to him on his Bachelorette bio page. "It means two people who consider themselves best friends, lovers and soulmates, decide to take on life together," he said. "And build a life and family of their own."
Is Pell JoJo's unicorn? We'll have to wait and see, but seriously, good luck everybody else. They may really need it.
Image: ABC/Craig Sjodin; ABC/Rick Rowell