'Last Man On Earth' Season 3 Has So Much Potential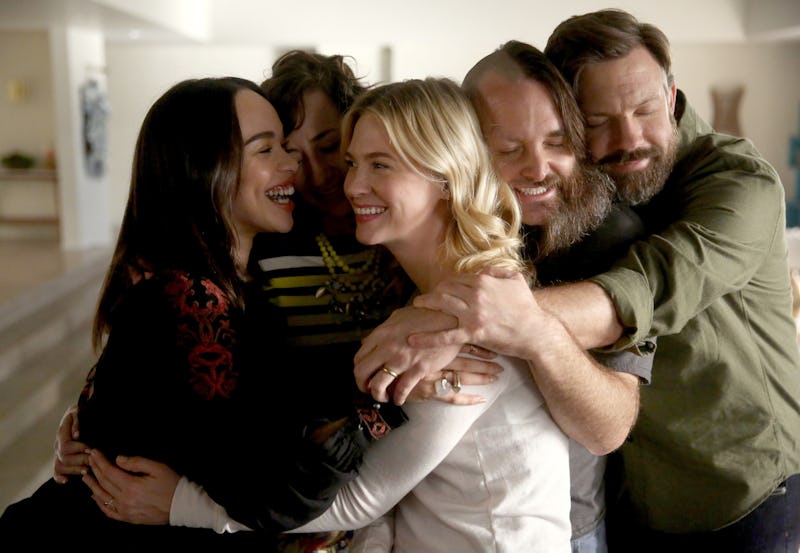 I was one of the (few) people who saw MacGruber in theaters. The theater was mostly empty. The projectionist turned off the movie before the credits were finished, like he just gave up on the whole thing. (My friends and the one other couple there got them to turn it back on so we could see the post-credits stinger.) If you had told me then that Will Forte would take his same caustic sense of humor and translate it to a TV show that would run for at least three seasons, I would have said you were crazy — but here we are. Fox renewed The Last Man on Earth for Season 3 back in March, as reported by Deadline.
The comedy was renewed at the same time as (the much cuddlier) Brooklyn Nine-Nine, and both shows will return for the 2016-2017 season, Entertainment Weekly reported. No premiere date has been announced for Last Man on Earth, and though the first season premiered in March 2015, it's much more likely that Season 3 will follow Season 2's lead and debut in the fall. The series began at midseason, but now that it's more established, will probably continue to air on a more traditional schedule and return in September 2016.
"We're so proud of these comedies," Fox Entertainment President David Madden said in a statement of both renewed comedies. "Each has its own unique voice, but they both boast terrific ensembles with stand-out characters and, of course, phenomenal writing." We may not know when exactly Last Man on Earth will return, but we can count on more of that "phenomenal writing," which I'd like to see create these stories to Season 3.
More Prank Wars
The prank war itself was funny enough on the show, but it's even funnier thinking about Will Forte walking around with half of his head and face shaved in real life. (That's comedy commitment.)
New Season-Long Guest Stars
For a show that wasn't supposed to have more than one character, it sure rounded up a hell of a cast. Jason Sudeikis was this season's MVP as the fallen-astronaut brother of Tandy. Who can they get for next year?
Will Forte Majestically Riding An Animal
Whether he's Ted Turner riding a fake Buffalo on Conan or a puffy-shirted, long-haired Direct TV pitchman galloping on a white horse, Will Forte riding things always makes me giggle.
Tim Calhoun
Not going to lie — I never got over losing Tim Calhoun from the roster of Saturday Night Live recurring characters. (It's an election year! He should be on "Weekend Update," dammit!) Can't they think of a way to work him into Last Man on Earth, and give Forte some kind of double role? In the first season, Phil/Tandy was elected President of the United States. Maybe it's time he runs for re-election?
Han Solo Hints
Phil Lord and Christopher Miller, who produce and sometimes direct Last Man on Earth, are directing the upcoming young Han Solo movie — but it doesn't come out until 2018. Is it possible they can slip in a couple clues into Last Man on Earth? (Tandy shot first.)
More Friggin' Todd
Friggin' Todd.
Images: Jordin Althaus, Adam Taylor, Ray Mickshaw/FOX; WiffleGif