'Supergirl' Found A Great Home At The CW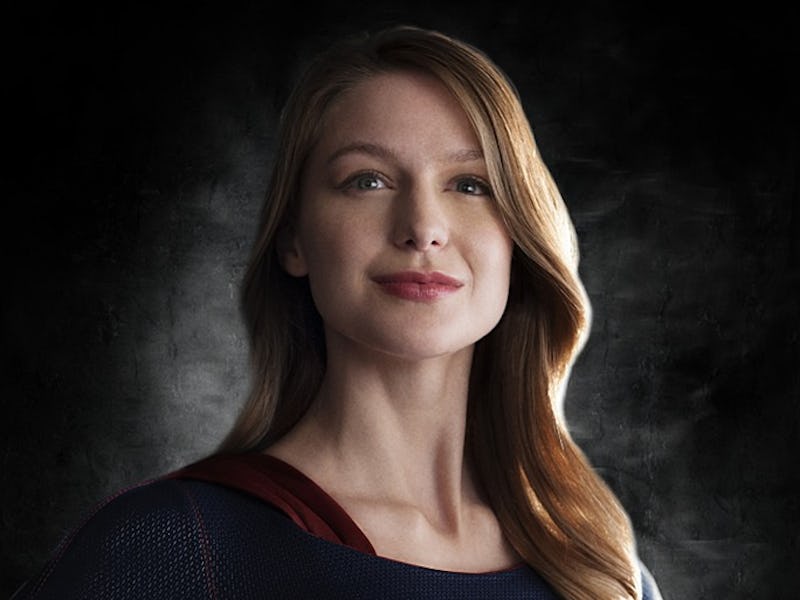 It's safe to rejoice, Supergirl fans! Variety reports that Supergirl Season 2 is moving to The CW after much speculation over the show's exact fate. It's been a long road to finally getting a second season. Fans first started wondering what would happen with the show back in March, when CBS had yet to officially announce Supergirl would be returning to its airwaves. But the announcement that Supergirl is officially heading over to the CW bodes really well for the beloved primetime TV series. The CW has made it's name over the past decade giving money, marketing, and prime airing times to a variety of fantasy and superhero shows: Supernatural, Legends of Tomorrow, The Flash, and Arrow are all consistent draws for high views for the network and boast respectively adoring fandoms.
In this case, Supergirl will fit in perfectly at The CW. According to The Hollywood Reporter, the show was the number one new drama at CBS. In addition, it was also the fourth best series among the 18-49 demographic. These attributes, in addition to the subject matter of the show, are why fans should be excited about it's transition to The CW. Given Supergirl's pedigree, the show will shake up the lineup of decidedly male-led shows on the network. Yes, each of the respective superhero shows on the network feature innumerable badass ladies. But a show that has a female superhero leading it? Supergirl has 'em all beat there.
Supergirl's move to The CW also opens up the option for her to crossover to the network's different properties. The Flash and Arrow regularly pal around on each other's respective shows; why not let Kara get in on the fun? For what it's worth, letting Supergirl have crossover episodes in The Flash, Arrow, or even Legends of Tomorrow does the double duty of letting the fandoms rejoice at worlds colliding while giving a more robust vision of the DC universe. The DC/Warner Bros. world has a window here to expand their TV universe (in conjunction with their rapidly expanding movie world), with the process expedited through crossover episodes or even an acknowledgement of those other DC characters headlining films. Plus, who doesn't love the idea of a Flash/Supergirl crossover? Or maybe Oliver Queen popping up on Kara's doorstep with a nice "Welcome to the neighborhood" gift basket?
No matter what the plans are for Supergirl, I'm so relieved that this show can officially move forward with its second season. I'll also be keeping my fingers crossed hard for that crossover.
Images: Bonnie Osborne/Warner Bros. Entertainment, Inc.; Giphy (2)