11 Perfect Hairstyles For A Job Interview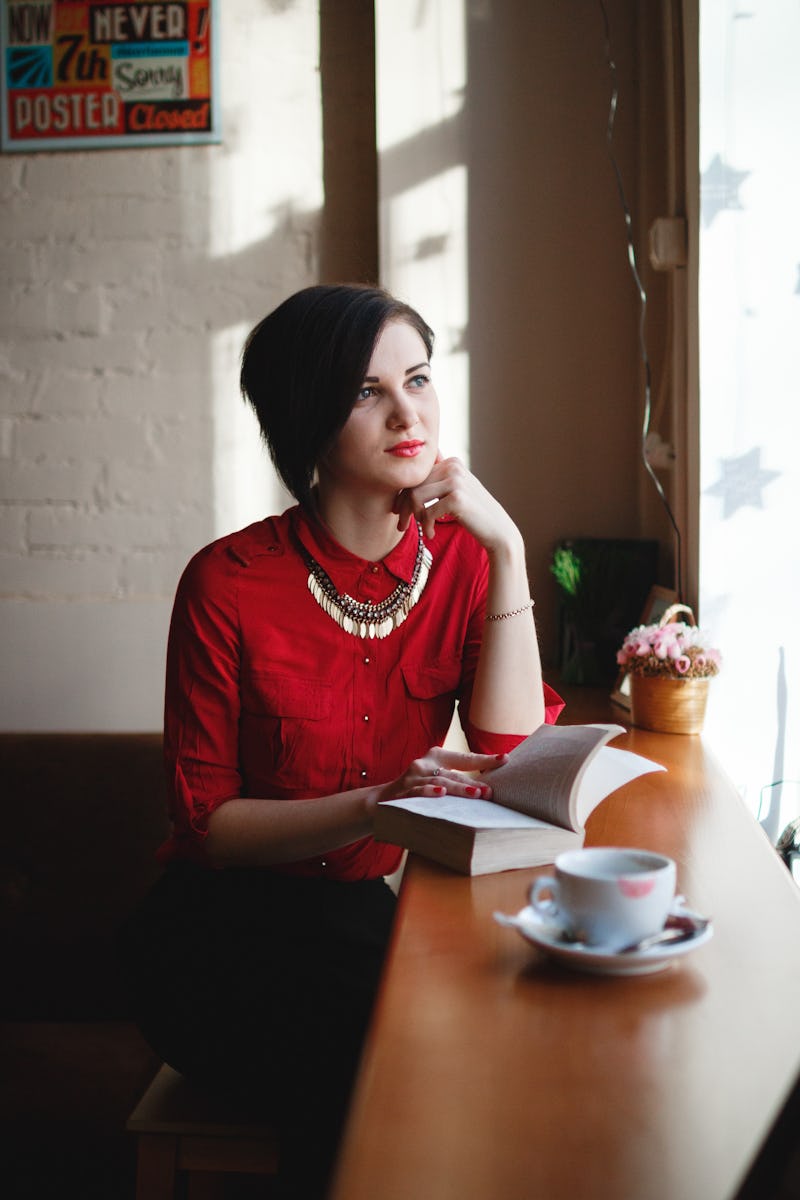 When I had my first big job interview after college, I was totally terrified I would wear the wrong thing. After four years of a Nike shorts + T-shirt uniform, I wasn't used to dressing up for work. Luckily I used some grad money to stock up on some work-appropriate staples, but I also struggled with another problem. How do you do your hair for an interview?
I have long hair, so I knew I wanted to make sure my hair was sleek and straight and didn't distract me during the interview. And because I know I have a tendency to play with my hair when I'm nervous, I knew I'd have to pin it out of my face and avoid that.
If you know you have these nervous habits, a sleek, pulled back hairstyle could be your best bet. In general, save the bedhead looks and beachy waves for another day, and make sure your hair looks clean and polished. Beyond that, it's OK to show a little personality. A job interview is about your skills, not your looks, but it's always best to put your best foot forward.
Here are 11 hair tutorials that make for great interview 'dos, no matter what your style is.
1. Easier Than It Looks Updo
As someone who loves the look of an updo but gets intimidated by the process, I love this simple updo. It'll keep your hair totally out of the way.
2. Half Back Style
This style looks totally similar to something I would do. It's polished and professional, but it's not too different from the way I normally do my hair.
3. Sleek Straight Hair
This style is simple, but it still allows you to wear your hair down.
Want more fashion and beauty tips? Check out the video below and subscribe to Bustle on YouTube!
4. Sleek Low Bun
This simple style is so chic, and it's the perfect way to show off a chic necklace.
5. Three Quick Ponytails
Spend too much time getting ready for the interview and now you're running late? These ponytails won't take long.
6. Twist Ponytail
Another ponytail tutorial, but this one has a chic twist.
7. Sleek Center Part
A center part is a bold look, but this one is chic enough to wear with a blazer and heels.
8. Interview Ponytail
Feel most comfortable in a ponytail? This look is really simple, but some extra details make it interview-appropriate.
9. Short Half Up Style
Shorter hair can fall in your face easily (especially if you have bangs), so this style will stop that from happening.
10. Twist Back Bangs
If you have bangs, it can sometimes be best to pull them back during an interview. It'll stop them from getting greasy, and you won't be tempted to play with them during the interview.
11. Office Hair
If you want to wear your bangs down but your hair back, this style is perfect.
Although your hair obviously isn't the most important part of a job interview, these styles will make you look and feel your best.
Image: Alexander Solodukhin/Unsplash