9 Books I Wish My Male Teachers Had Read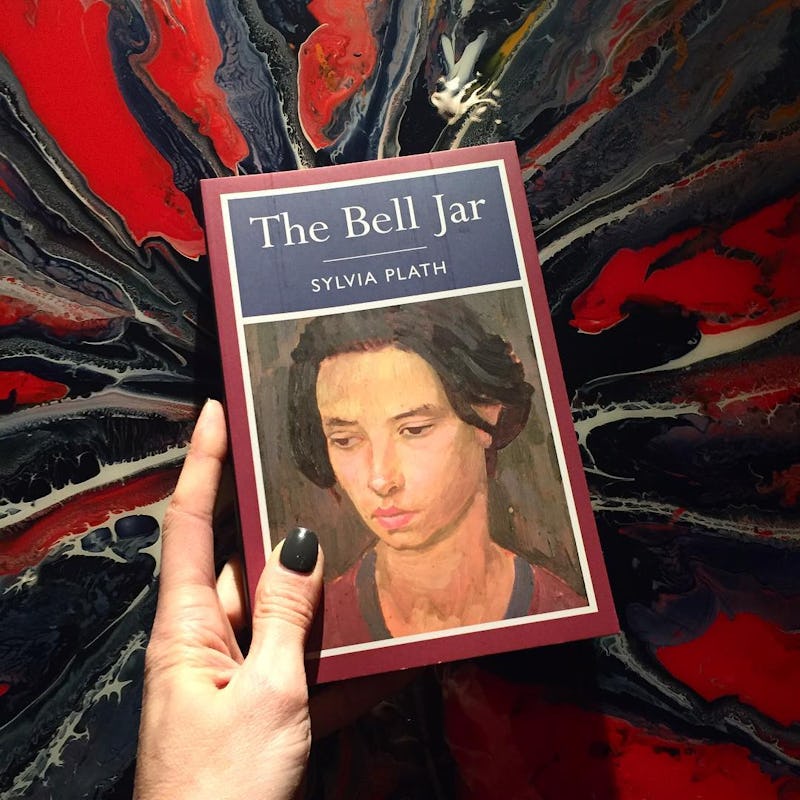 Now, to be clear, I've had some amazing male teachers. I've had male teachers who told us point blank that some of the books we were reading were sexist as hell. But I've also had at least one male teacher who made us read his own poetry in 8th grade English class, and then asked us to say only nice things about it. It's been a mixed bag. But it's safe to say that even in some of my favorite classes, there are some books I wish my teachers had read.
I mean, yes, we all read some books in high school about the female experience. We read books like Kate Chopin's The Awakening, or Nathaniel Hawthorne's The Scarlet Letter. You know... mostly just books about sad white women soldiering on bravely in a patriarchal society. Not that there's anything wrong with those books (besides the overwhelming urge to go to sleep we all felt while reading The Scarlet Letter ). But they hardly represent every woman's experience. It seems like we read an awful lot of books about men feeling bored, and not so many about women doing anything at all.
There's no magic bullet that's going to fix systematic sexism and the educational system overnight. But in the meantime, there are some books that male teachers could read if they want a better sense of who their female students are, and what challenges they face:
Roxane Gay is like that cool friend who'll watch bad reality TV with you and discuss intersectional feminism (she could also definitely beat you in a game of Scrabble). In this collection of essays, she tackles pop culture, sexism, and her own personal experiences—including the trials and tribulations at the start of her teaching career. A must read for any teacher who wants to understand the undercurrents of racism and sexism in the pop culture their students consume.
This is a book that I wish I had read in high school, instead of picking it up a few weeks ago. It's a beautiful, funny, disturbingly identifiable portrait of one young woman's mental breakdown. And it forces you to reassess the unique challenge of being a girl with a mental illness in a world that expects women to keep their feelings in check (it's a little sad that a book from the '60s is so on point about modern sexism and the stigma of depression).
Whatever you do, don't Google how old Zadie Smith was when she started writing White Teeth. It will make you feel very unaccomplished. But, this is a novel that all teachers should read if they want to experience an actual young person's take on family, race, gender, faith, history, and all the other myriad facets that make up a life.
Male teachers, take a break from rereading 1984 and Brave New World. Those books are all well and good, but Margaret Atwood's The Handmaid's Tale paints a totalitarian future from a woman's perspective. It's a bit of a frighteningly relevant read, given the fight for women's reproductive rights going on worldwide, and it's also proof that dystopian sci-fi is not a boy's club.
No feminist education is complete without bell hooks. Even a teacher who already understands the basics of feminism (or who loves Kate Chopin's The Awakening) needs to read bell hooks. With brilliance and accessible writing, hooks delves into the complex relationship between sexism and racism, and why it's so important that that feminist movement serve all women.
6. Fun Home by Alison Bechdel
Most of us probably had a teacher or two who rolled their eyes at comics and graphic novels. But if you've ever read Fun Home , you understand just how powerful that medium can be. Alison Bechdel (of "The Bechdel Test" fame) writes and draws a deeply personal memoir about sexuality, father-daughter relationships, antiquing, self-acceptance, and funeral homes.
With all due respect to Amy Tan, The Joy Luck Club is not the only great book ever written by a Chinese American woman (despite what most high school book lists want you to believe). Maxine Hong Kingston writes a mixture of memoir and myth. She tells stories from her "girlhood among ghosts," and she retells legends of woman warriors from folklore. Every teacher should read this book for a better understanding of the roles that mythology and history play in the lives of everyday women.
Janet Mock's memoir traces her life from childhood to turbulent adolescence to coming out publicly as a trans woman and finding the love of her life. It's a beautiful, personal piece of writing on self-discovery, but Mock also takes the time to examine how her identity is perceived by society, and what unique challenges she's faced for choosing to be wholly herself.
9. Persepolis by Marjane Satrapi
Ok, just one more graphic memoir for you, male teachers. Because Persepolis is no ordinary book: Marjane Satrapi tells her own story of growing up in Iran during the Islamic revolution, but she also explores faith, history, and the pitfalls of puberty. Her circumstances are specific, but her story is universal to anyone who's ever come of age and had to leave the home they love.
Images: mybookbath/instagram