Leslie Jones Is Basically Ageless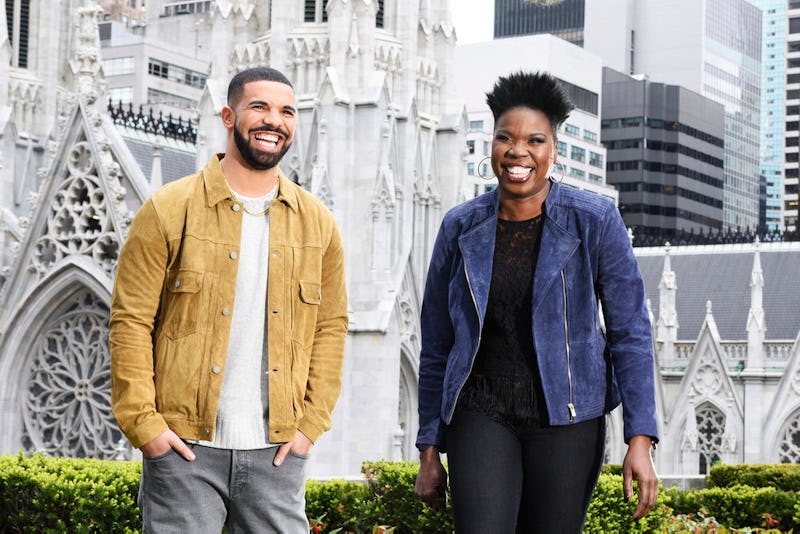 Throughout this season of Saturday Night Live, Leslie Jones has proven to be the Weekend Update MVP. It doesn't really matter what she's talking about, you know she's going to kill her segment. Case in point: during the Drake-hosted episode of SNL on May 14, Jones talked about an inspirational video that made the rounds saying you can achieve your dreams at any age. It's a thin peg for an Update segment, but Jones used the opportunity to talk about age. " I'm 48 and I tore my ACL in a ninja sketch," she admitted. (Honestly, age doesn't really matter, but in a million years I never would have guessed that Jones was 48!)
Despite the ninja-related setback, Jones quoted the video's inspiring factoids, like the fact that Vera Wang didn't design her first dress until she was 40, or that Oprah was fired from her job when she was 23. Colin Jost mentioned that Oprah's firing was probably a mistake, but Jones disagreed. "She wasn't Oprah yet," she said. "She was just some 23-year-old punk who needed to be fired so she could become Oprah." That's good news for anyone who's been fired recently!
Jones went on to say that it's easier now for people to achieve more when they're older because they take much better care of themselves, exercising and doing yoga and all that. "My dad didn't hydrate," she said. "He drank scotch." (My dad did that, too, when I was a kid — but now he does yoga. I guess you're never too old to start taking care of yourself either.)
She ended the segment by paying homage to her current boss. "Lorne Michaels started this show 41 years ago," she said. "Maybe if he had gotten fired, he wouldn't have had to do the same job for so long." Careful, Jones! No one's too old to be fired, either.
Image: Dana Edelson/NBC