This Report On Teen Mortality Is So Important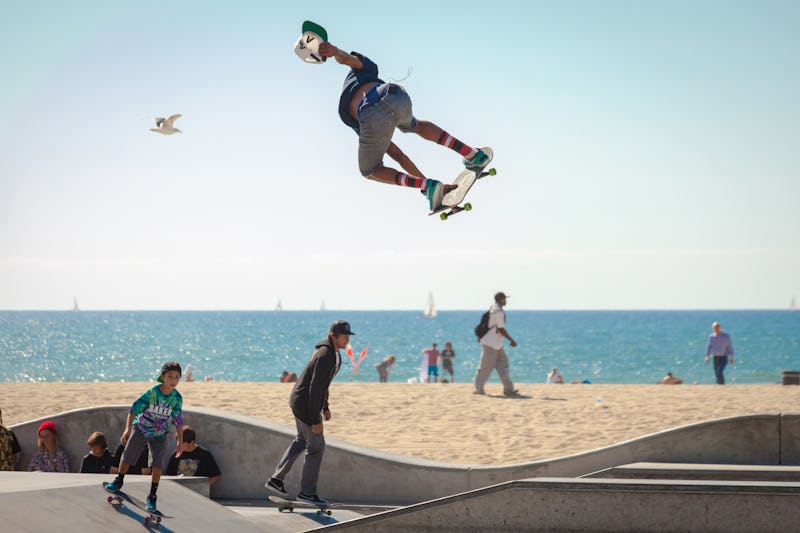 Adolescence is something of a mixed bag: You have to deal with pimples and high school drama, but it's often one of the healthiest times of your life. According to a report on the leading causes of teenage mortality, however, this isn't always a good thing. Because adolescents are assumed to be perfectly healthy, their health is understudied, and as a result, teens around the world are at risk for deaths that are totally preventable.
In the United States, for instance, more adolescents die in road accidents than by any other cause, followed by homicide and suicide. In China, drowning is the most common cause of death, and sub-Saharan Africa, HIV/AIDS takes the top spot. All of these are clearly preventable risks, but a report commissioned by Lancet argues that adolescent health is often overlooked as attention focuses on populations such as younger children and the elderly. Although deaths for young children have declined by half since 1990, researchers write in their report that "adolescents aged 10 [to] 24 years have the poorest health-care coverage of any age group" in the world.
For the report, researchers analyzed data from the Global Burden of Disease project, a massive epidemiological study led by the Institute for Health Metrics and Evaluation at the University of Washington, Seattle. Their goal was to break down the different risks facing adolescents in countries around the world, including mortality, mental health, and disease.
Their analyses turned up some disturbing results. According to the report, the leading causes of adolescent death around the world have remained relatively unchanged since 1990: Road injuries, self-harm, violence, and tuberculosis all remain at the top of the list. In terms of everyday health, mental health and unsafe sex have emerged as serious concerns. For girls aged 15 to 24, depressive disorders were found to be the leading cause of ill health, and iron deficiency is a problem for both genders, especially in children aged 10 to 14.
According to researchers, the size of the current population of youth makes their report even more important. Globally speaking, the current generation of young people is the largest to date; in fact, the United Nations reports that young people make up the majority of the population in the world's 48 least developed countries.
"This generation of young people can transform all our futures. There is no more pressing task in global health than ensuring they have the resources to do so," lead author Professor George Patton said in a press release. "This means it will be crucial to invest urgently in their health, education, livelihoods, and participation."
To check out the full report, head over to the Lancet .
Images: Redd Angelo, Chris Brignola/Unsplash