15 Books That Channel The Spirit Of California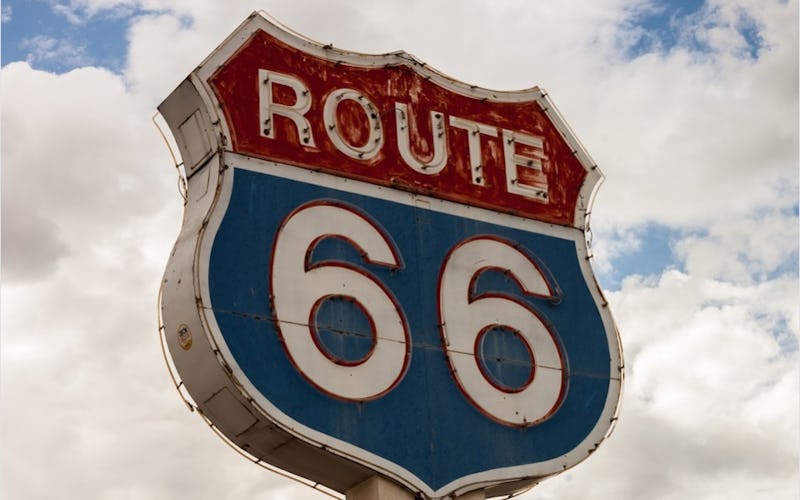 For what was approximately 371 days between 2010 and 2011, I lived in southern California. Pulled in by the lure — as so many dreamers are — of a young lifetime's worth of movies, music, and books that channel the California spirit, I packed up my 22-year-old self and headed for the City of Angels, filled with hopes and dreams of "making it." Sure, I was trying to make it as a social worker and AmeriCorps volunteer rather than an actress, model, or musician, so the deck was perhaps stacked ever so slightly more in my favor. But still, for those 371 grueling days I floundered, and failed, and grew ever more disgruntled with L.A. and everyone in it, until I finally packed my bags, flew home to Chicago, and went right back to school where I belonged. What can I say? I'm a Midwest gal at heart, much more content hanging with cows and corn than hanging ten off the coast of Malibu.
But still… Cali does continue to have a certain pull on my heart (I'll never learn.) After all, it's the ultimate city for following your dreams, chasing that big break, and changing your life. Plus, you really can't beat the juice bars. They call it California dreamin' for a reason, right? But from now on, I think I'll stick to enjoying my dose of west coast sunshine via all the great books about California, instead of attempting a second residence there.
Here are 15 books that channel the spirit of California — the good, the bad, the really bad, and the totally bizarre.
This book is modern Los Angeles — painfully, sneeringly, glaringly L.A. in all its agonizing broken-dream-ness. Bright Shiny Morning reads like a slow drive from Malibu to Glassell Park, where actors and immigrants, gangsters and hippies, the homeless and drug-addicted, the hopeful and hopeless all pass by outside the car window. Everyone in this novel has come to L.A. for different reasons — teenagers looking to escape their hometown, performers looking for their big break and trying to figure out how to survive it when it comes, migrants looking for a livable wage, a homeless man who has all-but-forgotten what he's doing there to begin with — but their stories turn out remarkably similar: heartache, disappointment, struggle, and the unparalleled resilience of the human spirit. Which is perhaps why people keep flocking there, no matter how rough the city gets.
California has always been iconic — for adventurers and dreamers, the lost and the wandering — but perhaps never more than during the 1960s, when hope and malcontent were colliding all over the United States, and particularly in the Haight-Ashbury district of San Francisco. Writing from a time and place that was uniquely it's own, but that has served to inform the spirit of California for generations, Joan Didion composed the essays in Slouching Towards Bethlehem as a response to the end of the American 1960s, and perfectly captured the energy of that particular time in California.
Another novel that'll take readers inside the Los Angeles that isn't documented on reality T.V., The Madonnas of Echo Park tells the story of a group of women and their daughters who are caught in the crossfire of a drive-by shooting in Los Angeles's Echo Park — a low-income but trendy neighborhood known for its ethnic diversity. In the aftermath of the shooting one family, the Esperanzas, find themselves growing apart from one another, while the dynamics in their ever-shifting neighborhood shed light on myriad untold stories that take place on Los Angeles's less-publicized streets.
This book takes readers on a journey through San Francisco like few other books do. Intriguing and multi-dimensional, Infinite City contains 22 different maps of the City by the Bay, each one dealing with a different aspect of San Franciscan culture, environment, politics, and history. Author Rebecca Solnit's own writing, combined with that of the collection's other contributing writers, illustrators, and cartographers make for a strange, unique, and perspective-altering read.
5. Weetzie Bat by Francesca Lia Block
A YA novel that has captured the hearts and minds of readers of all ages, Weetzie Bat is a charming, breezy, poetic Los Angeles fairytale, as experienced through the eyes of high school creative writing student, Weezie. Weezie and her best bud Dirk are undoubtedly the cool kids in a landscape populated by quirky and almost-otherworldly characters, '90s-hippies, if you will. Plus, Block's utopic Los Angeles offers something of a counterargument to most of the other titles on this list.
For a writer who was born in Munich, Germany, and was raised all around the world, Denis Johnson has always had a surprisingly distinct "California" voice to me — at least on the page. From Jesus' Son to Tree of Smoke his writing is always slightly cigarette-singed, Route 66-weary, aching for the beach. Already Dead is no different, although the story of trust fund-raised Nelson Fairchild Jr. takes place nowhere near Route 66 nor the beach. Nelson's northern California-based, redwood-populated story is filled with one failed venture after another, as he tries his haphazard hand at the drug dealing trade — to little success, and lot of folly.
An all-too-common Los Angeles story with an all-to-uncommon ending, this memoir by Steve Lopez begins when the writer encounters a man named Nathaniel Ayers playing a two-string violin on Los Angeles' Skid Row. Pulled in first by Ayers' music, and then by his story — one of unprecedented success destroyed by debilitating mental illness — Lopez becomes Ayers' unlikely advocate and friend. In turn Ayers', and his music, become inspiring and transforming forces in Lopez's own life.
The classic novel that explores the relationships between mothers and daughters, between immigrants and their adopted lands, The Joy Luck Club transports readers to San Francisco, circa 1949, and into the lives of four Chinese immigrant families who are trying to make California their home. Following generations of these women who have lost so much, and who hold out hope for even more, this novel depicts an evolving city and its resilient residents.
Nothing says California like urban farming, amirite? When Novella Carpenter decided to balance her earth-child upbringing with her love of all things urban, the vacant plot of land next to her home in inner-city Oakland seemed ripe for the taking. One thing led to another, and in addition to starting her own urban farm, Carpenter also wrote this memoir all about it. For any reader who has ever looked at their own backyard and thought: "I can do more with this," Farm City is definitely the book for you.
For a California setting with a science-fiction vibe (because after all, what's more science fiction than Silicon Valley?) The Wild Shore meets readers in the year 2047, in the small, Pacific Coast town of San Onofre, where residents are grappling with the aftermath of a nuclear disaster. For teenager Henry Fletcher, this post-disaster world is all he knows; but he hopes with a little ingenuity he can help change it for the better. While the creative spirit of Henry certainly speaks to California's future, let's hope nuclear disaster is left to the fiction part of science fiction.
Zen and truth, poetry sessions and road trips, hikes into the redwooded wilderness, and early-morning existential crisis, soulful drinking binges and self-exploration — all this, plus two best friends on the road, looking for life and death and hope and God. Inspired by beat writer Jack Kerouac's friendship and on-the-road adventures with poet Gary Snyder, The Dharma Bums is everything west-coast-essence.
When English teacher Erin Gruwell found herself standing in front of a classroom full of at-risk teens in Long Beach, California, she might have thought she was in over her head. But through literature and creative writing, not only was she able to reach her seemingly "unreachable" students, she was able to learn hard truths about their lives in a harsh neighborhood as well. In The Freedom Writers Diary — written, in part, by the Freedom Writers themselves — both these students and their teacher learn that they have the power to transcend their own struggles, and the strength and determination to change the world around them for the better.
Of course, a true Californian's bookshelf wouldn't be complete without at least two titles from Joan Didion, the literary chronicler of Cali living herself. Where I Was From takes a more personal view of California than the aforementioned Slouching Towards Bethlehem, mixing memoir and reportage, literary and cultural criticism, and historical research, in order to explore parts of Didion's own life against the backdrop of California, and how the energy and atmosphere of the west coast informed her experiences.
Less Than Zero profiles a group of Los Angeles young adults with too little passion and too much money — which, naturally, only leads to plenty of meaningless sex, drugs, and malcontent. When Clay comes home to Los Angeles from his east coast university, he discovers the familiar landscape of his hometown remains largely unchanged — and perhaps it's him who has returned altered. Hollow, detached, and dizzy with privilege, the characters in this book reveal some of the darker sides to L.A. living.
Anyone who has ever set out on the road for California with a dream in their heart and a past worth escaping will understand exactly what single mother Adele, and her daughter Ann are going through in Anywhere But Here. Driving from Wisconsin to Los Angeles, the pair hope Ann will "make it" as a child star. Things instead go disturbingly wrong, as Adele proves herself a relentless stage mother — who ultimately thwarts her daughter's success at every turn — and Ann suffers devastatingly from it.
Image: Foundry/Pixabay