Harley Quinn Is Getting A Spinoff Film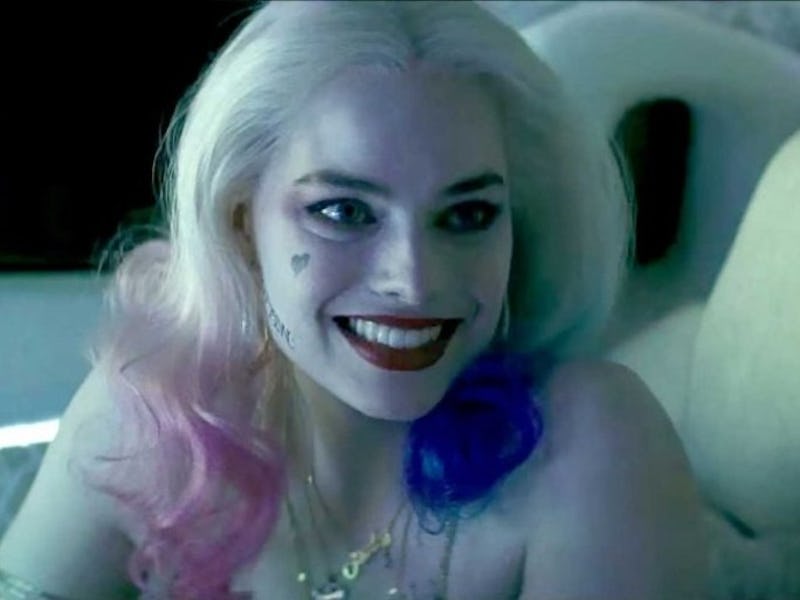 In case you haven't heard, a Harley Quinn movie is in the works over at Warner Bros. and it's going to be legendary. Suffice it to say, Harley Quinn has been stealing our hearts repeatedly since the first Suicide Squad trailers dropped. Thanks to Margot Robbie's brilliant rendition of the Joker's main squeeze, marketing for the summer blockbuster has positioned Harley Quinn as one of the leads despite it being about a team of villains. Trailers for the film show Harley Quinn getting some of the best one-liners, a more colorful costume, and some perfectly maniacal fighting skills. Harley Quinn is arguably one of the most alluring characters in the DC Comics canon, hence the extra push for marketing her and Suicide Squad to potential audiences.
So it's only right that Harley Quinn gets a film to herself where she'll be able to shine a bit brighter. Margot Robbie has said that when she was offered the part, she instantly dove into the comics and subsequently the psyche of Harley Quinn to get a better understanding of her. As The Hollywood Reporter puts it, now Robbie is actively working with Warner Bros. in order to bring Harley Quinn to the screen once more. It's a move rooted in the faith of Robbie's star power as well as an answer to the inevitable plea to see more of one of the more beloved DC villains in cinemas. The film would mark another major DC female character getting a big project of her own, alongside Wonder Woman's solo outing.
What's even more exciting is the possibility of this project also including a specifically all-female cast of DC's best heroines and villains. This Robbie-produced project could also feature Katana (a fellow Suicide Squad member of Harley's), Poison Ivy, Batgirl, and Bumblebee. This is, to put it lightly, major. Warner Bros. readiness to put so many of DC's female characters on the big screen is a nice change of pace. With audiences clamoring for diversity, bringing these women out of the shadows of their male counterparts is a brilliant move.
Also, a project of this kind would be a major coup for DC/Warner Bros. Not surprisingly, there's very little in the way of all-female superhero teams, at least when it comes to what's being produced by Marvel/Disney and DC/Warner Bros. While Marvel is "committed" to a solo Black Widow film and they've firmly got a Captain Marvel flick in pre-production (but still a few years away from release), Warner Bros. readiness to work with Robbie on a major spinoff ahead of the still-unreleased summer tentpole showcases a faith that's not often seen by studios in regards female superhero films. This could be the key to DC/Warner Bros. matching Marvel/Disney, who have a stronghold in the superhero film game.
The realization that it's an embarrassment of riches from a major studio to put so many female-led superhero films into production is both empowering but head-scratchingly curious; why has it taken so long to get to this point? Whatever the reason, I'm totally on board for this spinoff. We need more Harley Quinn in our lives and that's an indisputable fact.
Image: Warner Bros; Giphy