Yes! Food and Fiction in 'That Part Was True'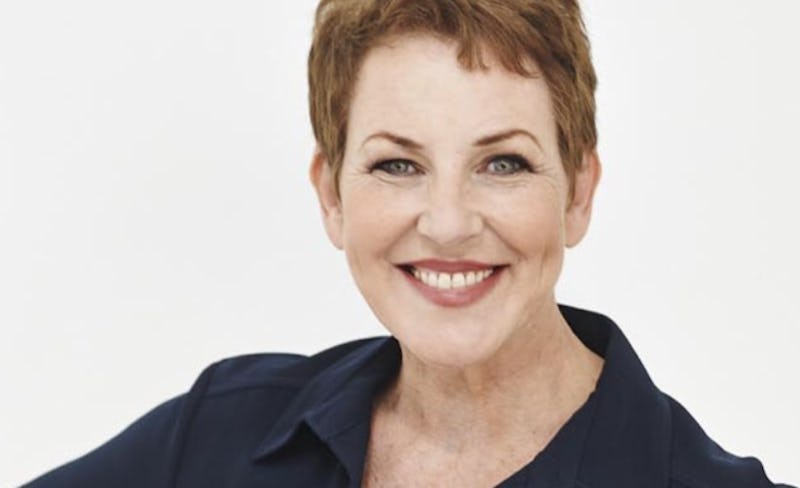 How often do you write letters? I mean, actually sit down with pen and paper and write to someone, in full sentences? Even before stamping and mailing the damn thing it seems like more effort than it's worth.
There is no denying, however, the thrill and charm of finding a handwritten note amidst the many bills and promotions that usually litter our mailboxes. In her latest novel, That Part Was True (Grand Central), Deborah McKinlay explores the meeting of two minds across an ocean when Eve Petworth, a mild-mannered British divorcee, pens a letter of admiration to Jackson Cooper, a successful American novelist, after being deeply moved by one of his passages on peaches. As they bond over books and baking, the pair forms an unlikely friendship and discusses their parallel paths through middle age.
Jackson, or Jack, soon-to-be divorced (for the second time) and embarking on a new relationship with the young and beautiful Adrienne, finds himself prey to the persistent pull of his distant pen friend. Despite her evident charms, physical and otherwise, Adrienne is marked by her lack of appetite when compared to that of the voracious Eve. Her clear aversion to indulgence and lack of interest in food spells downfall from the get-go.
Today's fictional femme fatale is likely strong, independent, and perhaps rebellious and outspoken. Though Eve seems perfectly capable of standing on her own two feet, she is lacking the tenacity we associate with the modern woman. Yet McKinlay manages to make this meek, acquiescing middle aged woman entirely accessible and immediately likable.
Perhaps it is Eve's love of reading that is so endearing or the mere fact that she possesses the gumption to up and write to one of her favorite authors out of the blue. But her natural kindness and private passions (namely for food and cooking) that are seen by her mother and daughter as weaknesses cloak Eve in a kind of familiarity, and a warmth, which she finds herself growing into as she helps her daughter prepare for her upcoming wedding.
The book drifts seamlessly between locations, two picture perfect settings of Jack's East Coast beach house and Eve's extraordinarily English country home. Scenes at these seemingly ideal situations are interrupted with their correspondence, in which they swap anecdotes on loneliness and recipes for jam. McKinlay lets her protagonists' food fanaticism leak onto the page with delicious detail, often at unsuspected moments, as when Eve muses on her changing relationship with her daughter, "Something was moving between them, reforming, in a slow drip, like jelly through muslin."
This decadent attention to detail is present throughout, and becomes more enjoyable as Eve learns to take pleasure in the quiet, solitary moments of afternoon indulgence:
She spread the toast with some of last year's bramble jelly and cut it diagonally and put it on a porcelain plate that matched the teapot and her cup and saucer. It was her favorite china — exotic little birds frolicked across it, their ebullient pink and orange plumage subdued by serene greens.
Beyond inducing some serious homesickness in this particular British reader, these small moments, so rich in detail, are what bring this story and character to life. Never overwrought or too precious, McKinlay finds a balance between story and setting that is truly transporting.
That Part Was True (which has already been optioned for film!) will not only tickle your taste buds and warm your heart this long winter, but might even inspire a little more love for the hand-written letter. So before you send that next email or type that next text, consider giving the pen another chance. Apologies in advance for any paper cuts.
Image: Paul Stuart