'NCIS: New Orleans' Should Keep Getting NOLA Right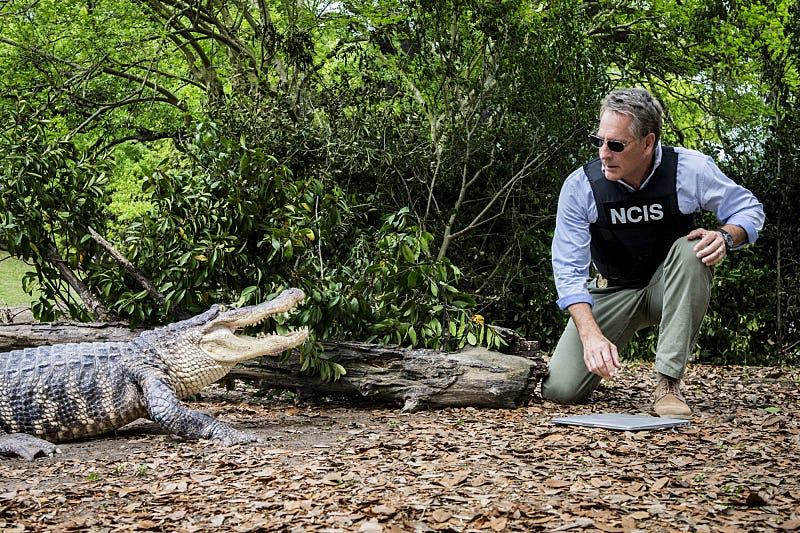 Boom Boom Boom Boom. Bang Bang Bang Bang. If you speak NCIS, you recognize this as the theme song for NCIS: New Orleans, one of the most recent installments in the popular CBS franchise. With a catchy song, captivating backdrop, and all the drama of an NCIS series, the show has developed a following — even in New Orleans, a place where people are protective and want the media to get it right. So, as the show's second season comes to a close with the finale episode airing Tuesday, May 17, fans are wondering, will NCIS: New Orleans return for Season 3?
Don't worry, we can rest easy knowing that the show has been renewed by CBS for a third season. While a premiere date has not been announced, it's likely that that NCIS: New Orleans will return in the fall, as both previous seasons premiered in September. And I think it's safe to say that many New Orleanians will be counting down the days until the show finally comes back. Personally, as a New Orleans native, I have been pleasantly surprised with the city's representation on NCIS: New Orleans. Here are nine things the CBS series has gotten totally right in its depiction of the city that I hope to see carry over into Season 3.
1. Not Everyone Has A Southern Accent
Many people from New Orleans do not have Southern accents and it's refreshing to see a New Orleans-set show get this right. The characters on NCIS: New Orleans with the thickest accents are not supposed to be born and raised in New Orleans, like LaSalle, who is from Alabama.
2. They Drink Abita Beer
Brewed in nearby Abita Springs, Lousiana, Abita Beer is a New Orleans favorite.
3. There Are References To Real Restaurants
The New Orleans newspaper, The Times-Picayune, reported that the show's New Orleans references were on point, as the characters mentioned restaurants like "Mother's, Cafe du Monde and Chubbie's."
4. Real New Orleans Musicians Appear
According to The Times-Picayune, the show has featured appearances by several bona fide New Orleans musicians like the Treme Brass Band, Daniel Farrow, Sweet Jones, Yes Ma'am, Luke Winslow-King, New Orleans Swamp Donkeys, and even New Orleans great Dr. John.
5. And So Do Real New Orleans Chefs
Renowned New Orleans chefs John Besh, Susan Spicer, Leah Chase (the Queen of Creole cuisine who had a cameo in Beyonce's Lemonade ), and Sue Zemanick have appeared on the show, according to Parade.
6. They Know About Red Beans & Rice On Mondays
In the NCIS episode "Crescent City," Pride and Gibbs banter while eating red beans that "it must be Monday." The show's writers are apparently in on the real tradition of eating red beans and rice on Mondays in New Orleans.
7. They Participate In The Red Dress Run
Yep, the Red Dress Run is an actual (super fun) New Orleans 5k where everyone runs in red dresses. Of course, being a crime show, the run doesn't go as planned on the series.
8. Mardi Gras Happens An Appropriate Amount Of Times
On some New Orleans shows, it seems to be Mardi Gras all the time. I hate to rain on anyone's fictional parade, but Carnival only happens once a year, and I'm glad the people behind NCIS know that too.
9. It Doesn't Dwell On Hurricane Katrina
Though Hurricane Katrina is an important part of the city's past, residents know there is so much more to New Orleans' history than one tragedy. NCIS: New Orelans references the hurricane an appropriate amount of times, acknowledging its impact without dwelling on it, which is one of the most important ways it represents the city realistically.
NCIS: New Orelans has already earned my New Orleanian seal of approval in its first two seasons, and I can't wait to see what it has in store when it returns for Season 3.
Images: Skip Bolen/CBS (8)