'Mom' Deserves Much More Attention Next Season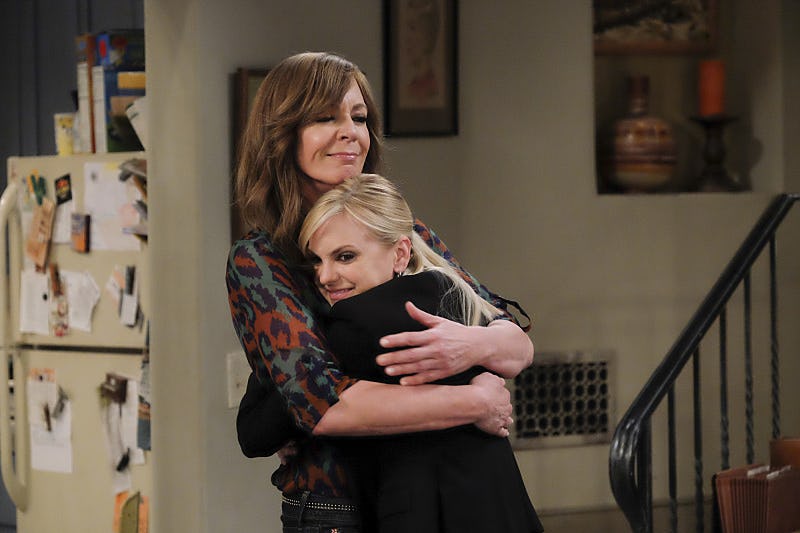 Mom is one of the most underrated shows on television, but thankfully its future is still bright. Mom will return for Season 4, though the question of exactly when is more difficult. CBS hasn't announced a premiere date yet and while usually, network TV shows return in September or October, Mom Season 3 didn't start until Nov. 5. So while Season 4 will likely return in the fall, there's a much bigger range of possibilities. But no matter when it comes back, I'm just glad that Mom was renewed for Season 4 in the first place, because this show deserves more attention.
Allison Janney's performance has earned her two Emmy Awards so far, and I think it has only gotten better over the course of Season 3. So when Season 4 comes around, I'm hoping she'll get even more great material. And that's what makes Mom so great: the writing truly serves the central performers, Anna Faris and Janney.
The show's only downside is that it's pretty difficult to find on streaming services, so you don't have the chance to catch up during the offseason unless you buy each individual season on iTunes or subscribe to CBS All Access. But I promise that if you like the idea of a slightly dark but mostly goofy comedy about female relationships, it's worth it. And in case you still don't believe me (even though you should), here's why you should give Mom a chance when it returns.
It Handles Sadness Well
Even though Mom is a comedy, it deals with some serious subjects and succeeds at finding the humorous aspects of life's challenges.
It's Only 22 Minutes
Sure, hour-long dramas and ad-free series on streaming services have their own advantages, but there's something nice about a simple story that's self-contained and doesn't require you to watch hours of a serialized plot.
It Celebrates Women Above TV's Usual Age
Along with Grace and Frankie, Mom has some really great material about growing older. Even though Janney is far from "old," her character, Bonnie, is a great-grandmother (though those circumstances are... unusual) and the show talks about what it's like to be an older woman while dating and simply living.
It Shows The Ups & Downs Of Dealing With Addictions
While there are many different ways to deal with addiction, Alcoholics Anonymous is a big part of Christy and Bonnie's lives and the show's portrayal of AA meetings is one of its strengths. While the "anonymous" part of the group is somewhat ignored for the purposes of the TV show, it always depicts how tough maintaining sobriety is for these women, especially after their relapses during Season 2.
The Supporting Cast Is Great Too
And as a corollary to the previous point, the increase of AA meetings means that more characters have been added to the cast. The friendship between Christy and Jill and the frenemy-ship between Bonnie and Marjorie are a lot of fun, and Jamie Pressley and Mimi Kennedy provide great comedic foils for the leads.
It's A Testament To Female Relationships
Mom is nuanced when it comes to portraying the relationships between Christy and Bonnie, Christy and Violet, and all of the varied relationships between the central family and their friends and coworkers. All in all, Mom makes you root for these characters and hope that they're able to work constructively on their lives, which we'll get to keep watching when Mom returns for Season 4.
Images: Darren Michaels/Warner Bros. Entertainment Inc. (4); Giphy (3)