'Lady Dynamite' Isn't Maria Bamford's Only Show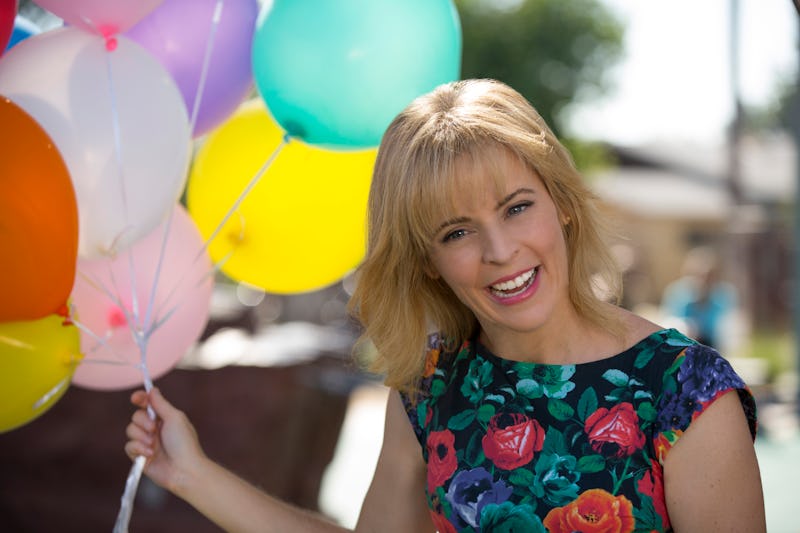 Season 1 of Maria Bamford's Netflix original series Lady Dynamite hits the online platform on Friday, May 20, and the show is already being met with positive reviews. The AV Club called Lady Dynamite "wonderfully weird" and gave the show an A– rating. With the comedy garnering praise before it even began airing, curious Netflix users may be wondering will Lady Dynamite get a Season 2?
The absurd comedy starring Maria Bamford is a semi-autobiographical series chronicling Bamford's real life work, anxieties, and mental health. Despite the heavy topics, The Hollywood Reporter wrote that the show manages to keep things compassionate, honest, and funny. With strong reviews going into the first season and the fact that so far every Netflix original series got at least two seasons, it wouldn't be a stretch to guess that we could be seeing more Lady Dynamite on Netflix in the future. While there has been no official word about a second season just yet, Lady Dynamite's original, empathetic brand of comedy is likely to return to the streaming service. Still, Netflix tends to wait a year between releases, so Season 2 could be a ways off.
And, after inhaling the Netflix series this weekend, fans will be dying for more Maria Bamford. Luckily enough, Bamford is sort of the queen of Netflix with appearances in a couple of original series and shows that are streaming hits. Here are all of the places you can find Maria Bamford on Netflix, after you finish Lady Dynamite.
Arrested Development
You've seen Bamford on the most recent, Netflix original season on Arrested Development as Tobias' sort of love interest Debrie, aka The Invisible Girl.
Women Aren't Funny
This comedy special explores the titular, obnoxious stereotype that women aren't funny. Bamford makes an appearance because she is A) hilarious and B) curates a list of female comedians to create visibility and community.
Maria Bamford: The Special Special Special
This Special Special Special is just that, special. Bamford does her set in a very intimate setting, her house, for a small audience, her two parents.
BoJack Horseman
Bamford voices a myriad of characters like Kelsey Jannings, Debra, and Roller Rink DJ on this animated Netflix original series.
Muffin Top: A Love Story
She plays Angelique in this wacky comedy film on Netflix.
Comedy Bang Bang!
Bamford appears in season 4, episode 2, "Maya Rudolph Wears a Black Skirt & Strappy Sandals" of the bizarre IFC talk show, with seasons 1-4 available on Netflix.
Louie
Bamford plays Louie's partner in season three of Louie. Let's just say they're not exactly compatible.
Between Lady Dynamite's May 20 premiere and her many other Netflix appearances, it looks like we'll be spending the weekend with Maria Bamford.
Images: Doug Hyun/Netflix