'Doctor Thorne' Fans Should Watch These 6 Dramas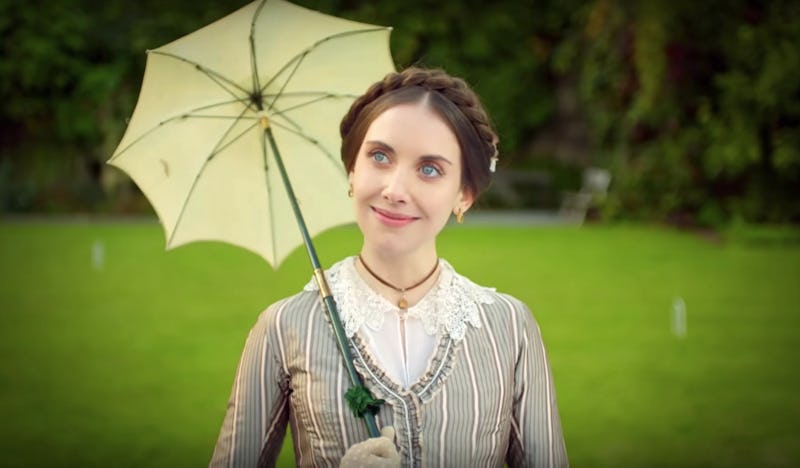 The newest series from Downton Abbey creator Julian Fellowes is another period drama, this time an adaptation of Doctor Thorne, the novel by Anthony Trollope. Additionally unlike Downton Abbey, the first season of Doctor Thorne is only three episodes — I repeat, only three episodes! Thankfully the entire season will be available on Amazon Prime. But, if you haven't gotten enough of Fellowes' newest period drama and are hoping for more, you're probably wondering: Will Doctor Thorne return for Season 2?
Well, Amazon doesn't necessarily have the power to order another season of Doctor Thorne since the show originally aired on ITV in the United Kingdom and, unfortunately, ITV has yet to announce whether Fellowes' series will return. Certainly, there may be some hope in the fact that Downton Abbey ran for six seasons before it ended, but Doctor Thorne is based on a single novel, so that may impact whether Fellowes and ITV feel there's more story to tell — though Trollope's Doctor Thorne is one book in a series of six, so perhaps Fellowes could adapt a different novel.
Still, if you can't wait for news about Doctor Thorne Season 2 and are looking for another period to fill the void, I've got you covered. Here are six shows to watch if you enjoyed Doctor Thorne.
Downton Abbey
Sure, there probably aren't many fans of Doctor Thorne that haven't at least started Downton Abbey. But, if you're one of the few who hasn't seen Fellowes' most famous series, check out all six seasons on Amazon Prime.
Peaky Blinders
If you're looking for a crime drama period piece, look no further than Peaky Blinders. The series follows the titular gang in Birmingham, England during the aftermath of World War I. Sound interesting? The show's first two seasons are on Netflix.
Grand Hotel
Fellow period drama Grand Hotel shares many similarities with Downton Abbey, but rather than take place on an estate, this Spanish series follows the inner workings of a luxurious hotel. All three seasons of Grand Hotel are available on Netflix.
Mr. Selfridge
Taking on a different aspect of life in the early 20th century, Mr. Selfridge follows American retail mogul Harry Gordon Selfridge who founded the London department store Selfride & Co. The first four seasons of Mr. Selfridge are available on Amazon.
North & South
Although its four-episode season likely won't keep you busy for long, North & South follows a young woman from southern England who moves to the north (hence the name) and her family's difficulty in adjusting to their new home. The only season of North & South is available on Netflix.
Call the Midwife
Technically, Call the Midwife takes place a little more recently than the other shows on this list — in the 1950s — but it follows a group of midwives and tackles many controversial issues like abortion and prostitution. If you'd like to give this period drama a try, the first four seasons are available on Netflix.
So, it may be a while before we learn whether or not ITV will grant a second season to Doctor Thorne. But, until then, there are plenty of other period dramas in the sea of streaming services.
Images: ITV; Giphy (2)