15 Makeup Looks You Need To Try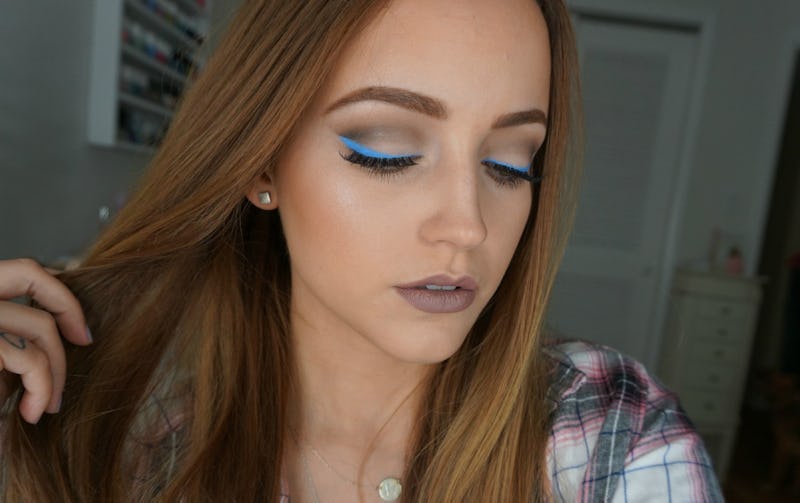 I get it: Makeup is intimidating. We've all seen hilarious memes and horrendous snaps of makeup looks gone wrong, and sometimes the fear of falling victim to beauty fails keeps us from trying new things. If that sounds like you, no worries. Here's a few of my favorite makeup looks for people who are afraid to experiment.
Whether your everyday routine is fresh and bare-faced or bold, but always the same, it can feel sacrilegious to switch it up. You may feel like you have no idea what you're doing, or that your contour looks way crazier than it's supposed to. Remember that it's just makeup! You can always wash it off and start over, but here's a little secret: You're probably doing much better than you give yourself credit for.
Experimenting with new colors, face contouring techniques, or funky formulas is fun and can teach you a thing or two about your own preferences. By trying new things, you can stumble upon the perfect thing for your skin type, style, and your lifestyle. You don't want to miss out on what's out there waiting for you.
Below are some of my favorite tutorials for those of you who want to branch out, but aren't sure how.
1. Easy Glam
Glam doesn't have to mean complicated. A smoky eye and a red lip is a signature look for any special occasion.
2. Warm Smoky Eyes
Orange tones can feel scary, but they're surprisingly easy to work with and look great on all skin tones.
3. Color Pop
Ready to give your day look a pop of color? Go for a shimmer shade on the inner eye.
4. Brown Eyes
Most of us are comfortable using brown and sandy eyeshadows, but push the envelope by transforming your day look into a smoky eye.
5. Neon Coral
Neon doesn't have to mean wild, scary, or overwhelming. Incorporate a little into your summer look.
6. Kylie Jenner Pout
Too intimidated to try over-lining your lips? This tutorial will walk you through it so the end result is Jenner-approved.
7. Music Festival Ready
Off to a concert this season? Embrace every color of the rainbow without looking like a hot mess.
Want more fashion and beauty tips? Check out the video below and subscribe to Bustle on YouTube!
8. Black Velvet
Believe it or not, black lips can look surprisingly neutral and pretty.
9. Mermaid Glam
White shimmer on the lid can be a recipe for disaster, but this looks light and springy.
10. Green Eyes
Green is a great color for spring, and can be really wearable for a day out shopping or brunch with friends.
11. Greige
Mauve, brown, and griege are huge trends in makeup right now, and this tutorial shows you exactly how to use it.
12. Gold Smoky Eye
Working with pigments can be scary, but once you learn how, your eyes will thank you.
13. Bold Blue
When I think of blue eyeshadow, I often think of the '80s. Bring this shade into modern times with Jaclyn Hill's edgy, but doable tutorial.
14. Peachy Cut Crease
Cutting your crease in an unexpected way can totally change up your eyeshadow game.
15. Colorful Liner
Ditch your plain black liner for something colorful to recreate your everyday look.
Image: KathleenLights/YouTube