Quick & Easy Graduation Hairstyles To Try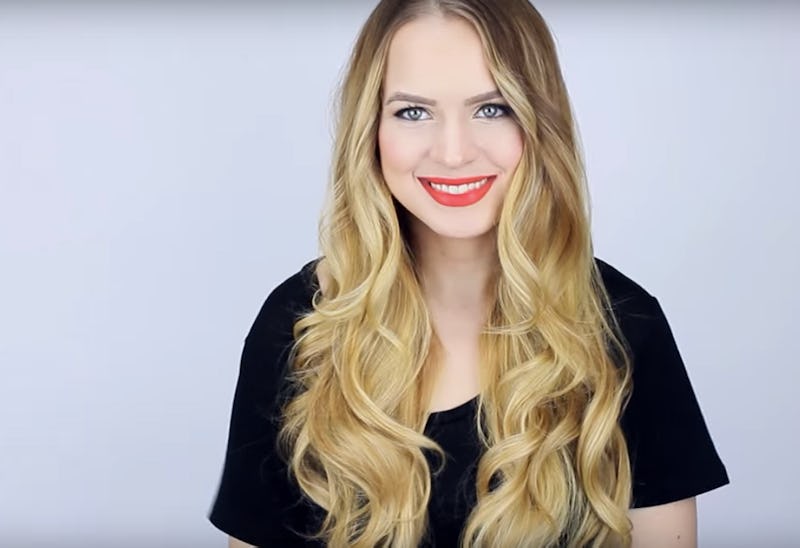 As the end of the school year draws closer, it's just about time to start thinking about your graduation look. What outfit will you wear? What shoes? And, last but not least, how will you do your hair? Well, if you're seeking some easy last-minute graduation hair tutorials, look no further — I've got you covered. From intricate braids, to slicked back pixies, to Lauren Bacall-worthy waves, there's an easy how-to out there for just about every look you could imagine.
Easy and last minute is great, but what should you be looking for for commencement day? Luckily for us all, pretty much anything can make for a stunning graduation hairdo — though it does have to be something that can fit under a mortarboard (if that's how your school rolls, anyway) and it should probably be something that can withstand being outside for long-ish periods of time (I don't know about you, but both my college and my high school graduations consisted of very long, outdoor ceremonies). Basically, wearing your hair down, half up, in a braid, or a low pony all works well — just remember to apply liberal hairspray if you know it's going to be windy.
So, with all that in mind, here are 11 easy graduation hair tutorials:
1. Heatless Waves
You pretty much can't go wrong with voluminous waves — and this tutorial's great if you're lazy and/or have damaged hair: All you have to do is twist your hair into side buns, and you basically wake up with the hair of your dreams.
2. Five Minute Curls
If the heatless waves mentioned above don't work for you, here are three more super-simple ways to get relatively effortless wavy hair.
3. Half Up, Half Down
Once you've got your hair nicely curled, a half-up, half-down look works nicely for graduation.
4. Deceptively Simple Hair Knots
Turns out the art of braiding and knotting your hair is probably easier than you thought it was. This video breaks down a few gorgeous (but really easy) hairdos that would add a nice sense of flair to your graduation look.
5. Laidback Glam Waves
This (relatively) low maintenance hair style makes for quite the classic and classy look — and it will go great with your cap and gown.
6. Waterfall Braid
Want to keep your hair out of your face? This simple-yet-striking waterfall braid makes a nice statement.
7. Fishtail Braid
This braid is quite a bit more amped up than the last version, but it wears well throughout the day, and it's got something of a Queen Elsa-esque glam to it.
8. Twisted 'Dos
This video was created with back to school in mind, but the looks work just as well for the end of the year as they do for the beginning of the year.
9. Easy Old Hollywood Glamour
You can never go wrong with this particular brand of retro, can you?
10. Fun Looks For Bobs
Currently rocking a shorter 'do? Well, this series of short tutorials for short hair has got you covered.
11. Fun Looks For Pixies
If your hair is even shorter, this tutorial will also come in handy.
Image: Kayley Melissa/YouTube