9 Modern Brands That Are Totally '90s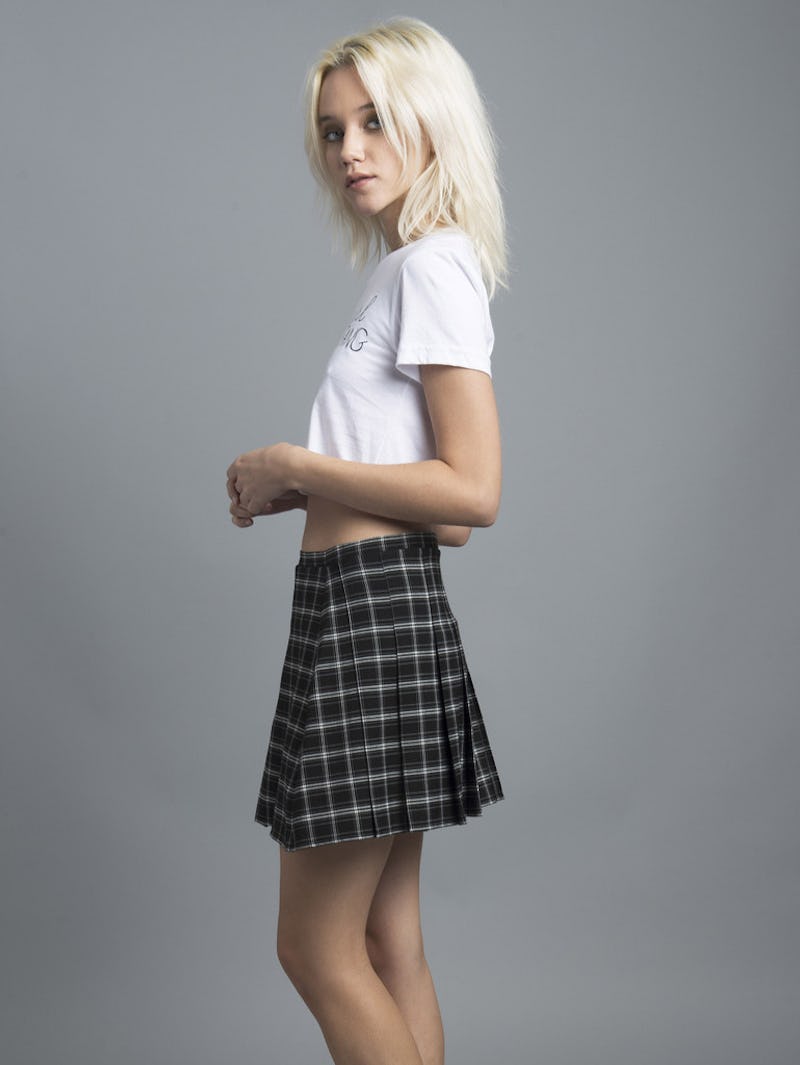 Are you a '90s wild child at heart who lives for chokers and crop tops? Well, aside from the fact that most of our beloved '90s brands are experiencing a resurgence (we're looking at you Birkenstocks and Doc Martens), there are actually tons of new brands that are selling endless amounts of '90s-inspired pieces, too. Here are nine modern brands that are '90s goldmines, from platform sneakers to lace-up tops. So rad.
If you love Gigi Hadid's overalls, Miranda Kerr's crop tops, and Kendall and Kylie Jenner's chokers, there's plenty more where they came from. The best part is, most of these brands carry items at very modest price points, so even if you're ballin' on a budget, you can totally dress like your inner Kelly Kapowski or Drew Barrymore.
The main reason why I love these brands is because each one not only embraces the era, but also has a modern take on the trends of the past. You will come out looking cool without feeling like you stepped out of time machine or you're trying too hard.
Ready to buy that perfect pair of platform sneakers? Here you go:
1. Nasty Gal
Flounce Fit & Flare Skirt, nastygal.com, $58.00
While the '90s would have brought us a more classic skater dress, I love the variation of the petal top. This dress is so feminine and the perfect addition to your LBD collection.
2. Brandy Melville
Brandy Melville James tank, brandymelville.com, $16.00
Hello, spaghetti straps! Layer it over a white tee for a Cher Horowitz-approved look.
3. Kendall & Kylie
Kendall and Kylie Stretch Knit Crop Top, nordstrom.com, $98.00
Remember "Baby One More Time?" Britney Spears would've totally rocked this shirt during that era.
4. UNIF
Hella Jellies, unifclothing.com, $78.00
I was five years old when I wore jellies, but mine were definitely not platform like these. I could see Lady Gaga rocking these today.
5. Nylon
Madison Pleated Skirt, nylon.com, $78.00
Does this remind you of The Craft? It should!
6. American Apparel
Angelina Denim Bomber Jacket, americanapparel.com, $95
Bombers are basically Gigi Hadid's staple, which means everyone should own a variation of it. American Apparel has plenty of great unisex options.
7. ASOS
ASOS Hamsa Cord Choker, asos.com, $10.00
This is even more amazing than Hot Loops in my opinion. I mean, come on — it has bling!
8. Ash
Ash Cult Platform Sneaker, ashusa.com, $220.00
Baby Spice, anybody?
9. Me To We
Me To Ribbed Lace Up Top, pacsun.com, $22.95
In addition to this adorable lace up top, Me To We (sold at Pacsun) has many other '90s-inspired pieces, from ribbed halters to tiny spaghetti straps tanks.
Happy shopping!
Images: Courtesy of Brands