10 Unconventional Road Trips To Take This Summer
by Alexandra Antonopoulos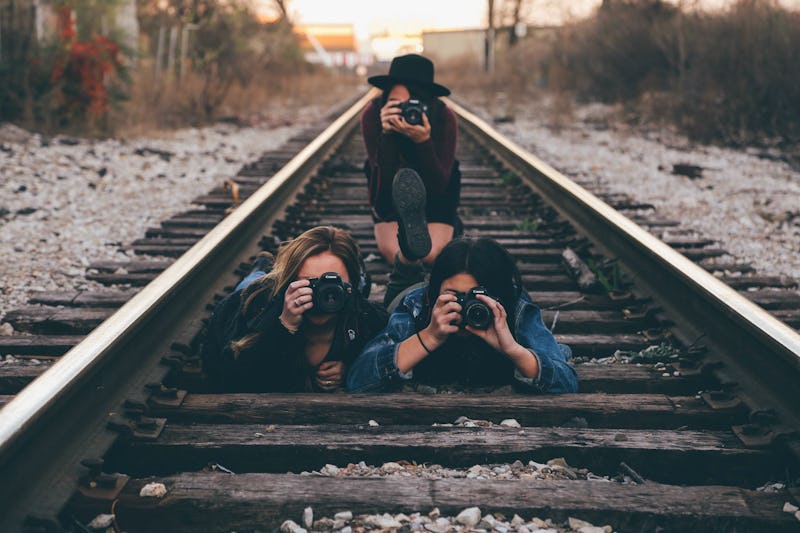 Temps are rising, cabin fever from a long winter is wearing you thin, and soaking up some sun with your girlfriends has firmly been set on the calendar — that's right, everybody, summer is upon us. What better way to spend the warmer months than by booking some quality time with your BFFs to brainstorm a few unconventional road trip ideas? Embarking on an adventurous and potentially consciousness-awakening drive through some hidden gems of the American countryside? Put me down for a "yes," and please give me three plus-ones while you are at it.
There are so many good times to be had while you traverse the path less traveled in good company, and this is exactly the time you want to start planning that excursion. While there are a lot of traditional days-long trips to take — paging: Grand Canyon and Yellowstone National, Grand Canyon and Yellowstone National — why not go somewhere you haven't heard of and get a little lost in what the uncharted lands around us have to offer?
For a great place to start sourcing ideas, check out these 10 stunning, strange, and speed bump-free locales to make road trip memories you will cherish for years to come.
1. New Orleans, Louisiana to Apalachicola, Florida
Do the Big Easy right with your ladies as you take in jazz, and copious amounts of seafood and po'boys, in addition to plenty of opportunities for physical exertion while kayaking or hiking on your way to Florida.
2. The Big Loop Island, Hawaii
Enjoy two topographical extremes — crashing ocean waves juxtaposed with volcanoes — on this 300-mile tour of gorgeous land and sea.
3. Kenai Peninsula, Alaska
Put Chugach State Park on your list of places to leave your mark and you won't be disappointed. Take in the pure beauty of the Last Frontier while you traverse Kenai's National Wildlife Refuge — 1.9 million acres of unadulterated nature.
4. Pictured Rocks National Lakeshore, Michigan via Duluth, Minnesota
Pictured Rocks National Lakeshore promises stunning vistas of sandstone cliffs, waterfalls, sand dunes, and other gorgeous road-trip worthy sights. Take a five-day tour from Michigan to Minnesota while getting your fill of Lake Superior, too.
5. Las Cruces, New Mexico via West Texas
Check out flat, stark landscapes and, yeah, definitely hit up some of that awesome Southwestern-influenced fare at one of New Mexico's coolest restaurants.
6. Jackson, Wyoming to Glacier National Park, Montana
Along a 600-mile route, explore breathtaking mountain terrain and some of the most interesting and iconic wildlife the U.S. has to offer.
7. Southern Colorado Loop
This could be the tour of a lifetime. Explore a multi-sport adventure comprising 500-plus miles as you take in the sights and sounds of Class IV whitewater rapids.
8. Olympic Peninsula Loop, Washington
Well known by hikers and campers for its lush and varied landscape, the Olympic Peninsula runs down 73 miles of stunning Pacific coastline, revealing all the whitewater rivers and rainforest foliage your group could possibly desire in a few days on the road.
9. Eureka, California to Coos Bay, Oregon
Enjoy breathtaking Pacific Coast views that wind toward Coos Bay, and take in the best of the sun, mountains, and rural scenery.
10. Miami to Key West, Florida
The 120-mile drive spans endless bridge to endless bridge, and the blue-green waters are truly invigorating. Take it from one who knows: You'll feel like you're flying the entire time. Windows down, music up.
Images: Seth Doyle, Micah Hallahan, Thomas Marban, Alejandro Gonzalez, Aaron Burdon, Alberto Restifo, Tim Mossholder, Israel Sundseth; Joshua Sortino; Jesse Bowser /Unsplash; Ed Gregory/ Pexels