This 'Beauty & The Beast' Moment Is Everything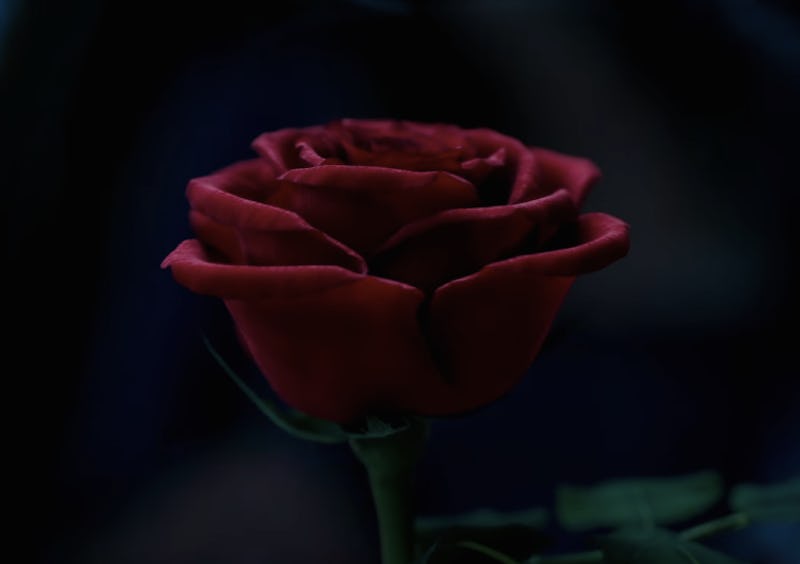 When news first broke that Emma Watson was playing Belle in Disney's live-action feature film, Beauty and the Beast, it sounded like a match made in heaven. Aside from her petite build and brown hair matching the original cartoon, Watson also shares the compassion, knowledge, and bravery in her everyday actions in Hollywood that Belle embodies over the course of the story. And now, with the release of the teaser trailer for Disney's live-action Beauty and the Beast , it's finally the moment we have been waiting for. To say fans are feeling a little overwhelmed is a bit of an understatement, but there's one Beauty and the Beast teaser moment that stands out above the rest giving fans total heart palpitations.
Despite the fact that the first sneak peak of the film consists mostly of the classical music from the original Disney animation — and scenic views of both inside and outside of the Beast's enchanted castle — there is one character that we actually get a quick glance at: Watson's Belle. After the camera zooms in on the Beast's magical rose, Belle's eyes are seen glancing over the flower. This highlights the very moment in the story when Belle escapes from her quarters and finds the Beast's unlikely timer in the forbidden wing of the castle. It's the overall curiosity, magic, and perfection of the moment that can easily bring a tear to your eye.
Basically, Belle's perfect casting is confirmed at the 1:15 mark of the trailer, though fans never really had their doubts about Watson in the role in the first place. However, it's not only the magic of the latest Beauty and the Beast film itself that brings the feels. It's also the uncanny resemblance between the Beast's castle and Hogwarts that's being pointed out by fans as well — which makes seeing Watson (aka Hermione) even more of a tear-jerking moment than I originally expected.
This movie is basically all of the best pieces of our childhoods mixed into one. And the rest of the fan commentary just keeps intensifying the feels even more.
And this is just the beginning.
Images: Disney Movie Trailers/YouTube