'WOMAN' Shifts Gears To "First Nations" Violence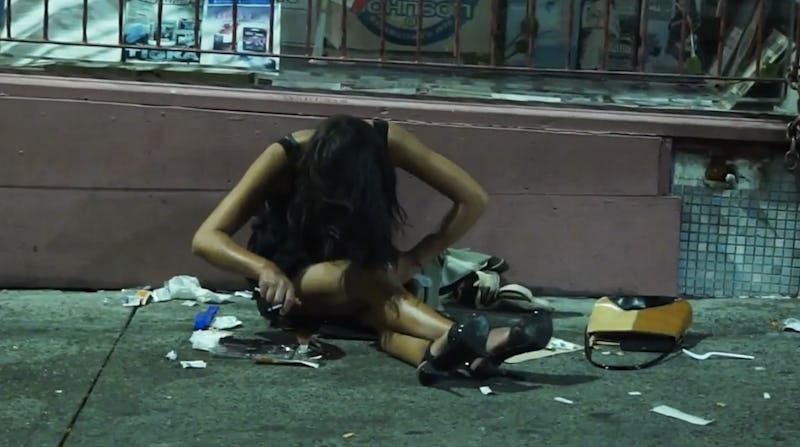 The first two episodes of Viceland's new docuseries focused on the plight of women in the Democratic Republic of Congo and Colombia, highlighting important global issues that have been underreported by the North American media. However, when it premieres on Viceland at 10 p.m., the May 24 episode will switch gears to tell a story that takes place in North America, when Gloria Steinem's WOMAN shows the sexism faced by indigenous Canadian women — and it tragically costs some of them their lives. The show's mission is to shine a spotlight on sexist issues that have been previously ignored by the media and the horrors faced by all these women really resonate. The "First Nations" episode is a slight departure from the first two episodes because it takes place in a progressive North American city that's not associated with violent misogyny going unpunished. In fact, The Globe And Mail reports that Vancouver is consistently named the top North American city for quality of life.
And yet, in the below clip of WOMAN, we learn that life is dangerous for indigenous women both on and off the reserves. "They always say the only good Indian is a dead Indian. We are all very disposable," First Nations Activist Bernie Williams says in the beginning of the clip. Williams is the founder of Sacred Circle, a community center for at-risk women in Vancouver. The cause is personal to her — Williams' mother and two sisters were murdered and all three homicides have gone unsolved.
She tells the reporter that 69 women have been reported missing from downtown Vancouver, but it's believed that the number is closer to 200. Williams estimates that over half are First Nation women — and a November 2015 Vancouver Sun report details a long history of violence against aboriginal women. The outlet reports that 1,017 aboriginal women and girls were murdered in Canada between 1980 and 2012 — and 20 percent of these killings occurred in British Columbia.
Williams works from 11:30 p.m. to 7:30 a.m. and emphasizes that the choices made by the women on the streets aren't as straightforward as we may think:
[W]hen I see these women going out making the choices, sometimes they're not their choices. Sometimes they're pushed into it. Some are forced. Some of them are sold. With human trafficking, we hear very little about [it], but it's very real down here. I try to help them with services that they need. I learned to be a great listener and that's a huge thing for them.
This is an important point because victims who are thought to make "high-risk" choices often receive less sympathy and their murders are not considered as important. This is obviously wrong no matter how you look at it, but there's more to everyone's story than meets the eye. As Williams notes, many women leave the reserves because they feel "helpless and hopeless" due to sexual abuse and lack of employment options. Unfortunately, they find a similar situation downtown and many of them are forced into sex work.
WOMAN is traveling all over the world this season and the First Nations episode is an important reminder that even the most desirable cities are home to horrific violence against women — and their ethnicities often determine whether this violence is taken seriously or swept under the rug instead. Hopefully, WOMAN drawing attention to these issues will be the first step to reducing violence against women throughout the world.
Image: Viceland