Ali Should Be A Great Match For 'The Bachelorette'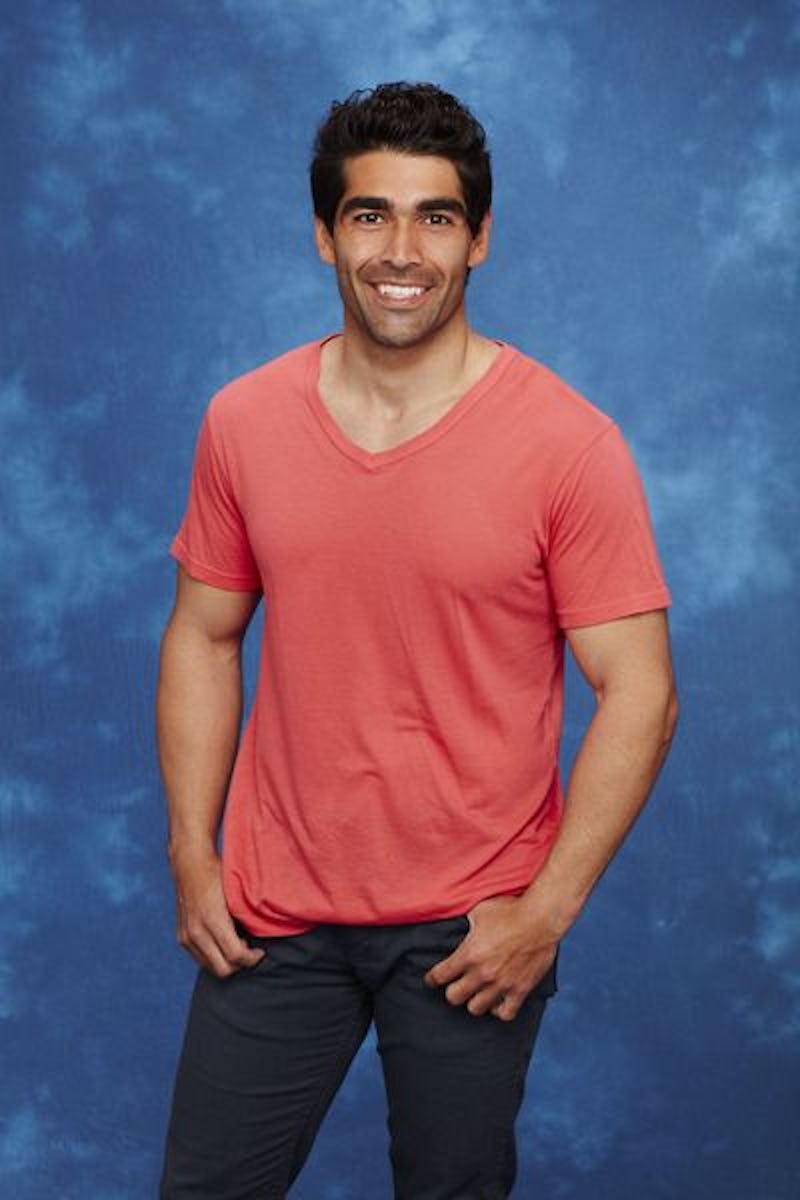 We are so close to the premiere of JoJo's turn as The Bachelorette. On Monday night, viewers will get to judge a whole new crop of men and I couldn't be happier. Because, let's be honest, JoJo deserves the best.This group of contestants is definitely varied in a myriad of ways, including height. One contestant that seems like he could go pretty far is Ali. His ABC bio paints him as a sweet and lovable guy. He definitely seems to stand out from the crowd in that way, but what about literally? How tall is Ali from The Bachelorette ?
He's right in the middle of the group in height. His profile states that he clocks in at about 5'8," which is just about average, as according to Livestrong, the average height of an adult American man is 5 feet and 9.5 inches. Of course, height is not important when it comes to deciding a mate, but Ali's is pretty compatible with JoJo. According to her ABC bio, she is 5'4," so there are only a few inches between them. Ben Higgins was super tall and we all know how well that worked out — maybe JoJo needs someone a little closer to her own height this time around.
Obviously, there is much more to Ali than his height, and JoJo will be looking to get to know her contestants beyond their appearances. So here are a few other things to know about Ali, which just might make JoJo fall for him.
He's A Surfer
Ali is a serious surfer. His Instagram is full of amazing shots of him surfing all over California.
He's Musically Talented
Ali has talent in every corner. Listen to that piano work. He has multiple videos like this one that all show off his skills on the keys.
He Is Handy
Look at that DIY masterpiece. This guy can make JoJo the shelf of her dreams.
He Has An Adorable Pup
Ali has an adorable pup named Hudson and he obviously takes good care of his furry friend, which is always a good sign.
He Loves A Good Donut
Um, he has a love for amazingly delicious looking donuts. I am officially sold. This Bachelorette contestant is amazing, and for more on all of the contestants, check out Bustle's podcast Will You Accept This Podcast?
Ali seems like he would be a great match for JoJo, who only deserves the best. Let's hope we get to see him make it through to the end of her season of The Bachelorette.
Image: Craig Sjodin/ABC