How To Bring Personality Into Your Home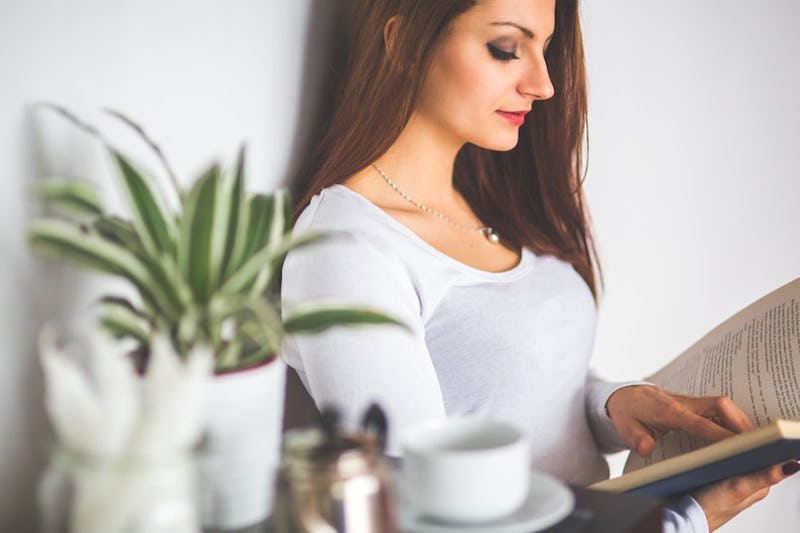 In life, it's easy to feel lost, surrounded by millions of faces, tasks and sounds that all seem to blend together in deconstructed chaos. Feelings of overwhelm and isolation are especially prevalent in cities, where things are going a mile a minute. Thus, it's important to make your home a place of comfort, where you can feel calm, happy and protected.
As a certified health coach, I stress the importance of making your home express your personality and preferences. Your place of living should uplift your spirits and make you happy, energizing you for the day ahead and helping you unwind for restorative sleep at night. It's also a great opportunity to have some fun! Playing with colors, patterns, accessories, trinkets, scents and decor are a great way to add a pop of personalization to your safe haven. Also, my clients often feel unaccepted in some way, either at their place of work, by their network, or by themselves due to negative thoughts. By creating a space that is meant for you, it can build confidence and self-love.
Here are eleven ways to let your personality shine through in your home and to feel happier, healthier and free to be yourself each day.
1. Play With Furniture
Choosing furniture that is comfortable, practical and in line with your needs and image preferences can totally change the appearance of an apartment. "Typically furniture is a reflection of an individual's style," says real estate agent Gary Bohn with @properties in an email correspondence with Bustle. If you love bright colors, look for shades that pop. "Adding in throw pillows, blankets and other items will enhance one's home experience," says real estate broker Debbie Baum with The Corcoran Group, over phone with Bustle.
2. Picture Yourself Living
Head to the store. Lie on the couch. Close your eyes. Now visualize yourself in your apartment. Could this be a comfortable couch for snuggling with your partner or taking in a movie? Do you need a pull-out couch for entertaining house guests? By picturing yourself doing certain actions within your home, you'll have a better idea of whether or not certain pieces fit your style and basic needs.
3. Add Artwork And Antiques
"Some people display collectables, some people display art," says Bohn. Artistic features are highly personal and can conjure up happy memories and emotional experiences. Growing up, my mother used to paint for fun, and there are a few of her pieces hanging in the living room and kitchen. Every time I look at them, I think of how talented she is, and I feel incredibly proud. For her, the art helps her remember who she is and the experiences she has had, which helps uplift her spirits after tough days at the office.
4. Bring A Pop Of Color
When you find out news of a baby on the way, the first thing that comes is paint. Pink, blue, or yellow? Much like a new home, the color of your walls can really represent your personality, and in this case, your color options are endless! "The first matter many of my clients accomplish is a fresh coat of paint to help transform the space," says Andy Mikkila, with Platinum Home Mortgage, over email with Bustle. Pick a few colors that are your favorites and play with furniture to see which works best.
5. Own Your Space
If your home has a lot of outdoor space, take advantage of it. "If you have a yard, you can customize your own garden or build a backyard fire pit and host Summer BBQ parties," suggests Mikkila. Plus, gardening can lower stress and help you eat healthier and cook more. Plant tomatoes, herbs, and even strawberries, as well as beautiful flowers. Setting up lounge chairs and umbrellas for when warmer weather hits can make for fun, social gatherings and creating a meditation area can help you de-stress, take in the sun's rays and get ready for the day ahead.
6. Make Your Rooms Work For You
Just because the last owners or renters used a second bedroom as is, doesn't mean you have to. "You can turn your home-related dreams into reality," says Mikkila. "Create a sanctuary for your kids to play," he recommends. If you'd rather have an office or indoor gym, feel free to buy some equipment for convenience. Bohn suggests using a second bedroom as a guest room, dressing room area or library.
7. Display Your Accomplishments
Showcasing our accomplishments can bring us up when we are feeling low. Your home should represent you: your style, achievements and goals. "Pride comes into play frequently in the personalizing of a home," says Bohn. Not only should you feel proud of the work you have put in to decorating your home, but you should also feel proud of yourself in general for making it to a point where you can enjoy a beautiful, safe and comfortable home every day. Display artwork, medals, pottery pieces, diplomas, and anything else that makes you smile and shine.
8. Don't Forget The Little Things
The smaller, silly and characteristic pieces of your home are really the ones that can tell your story and make your home the perfect, safe haven you deserve. If you enjoy a cup of coffee each morning, pour it into personalized mugs for optimal pleasure, such as silly animal-shaped ones or large, coffee-shop staples. As a child, I often painted pottery mugs with my mother (it was our favorite activity!), and I love drinking out of my silly, childlike creations each morning. Beyond mugs, decorating tables with centerpieces, adding scented candles to the bathrooms, and playing with pillows on the bed and couches can add those finishing touches.
9. Add Memorabilia
Adding sentimental pieces can help you feel connected to your roots and beginnings when you are feeling stressed or out of place. "You can put paintings and other treasured memorabilia in frames, like tickets to a great concert or your college diploma," says real estate agent Andrea D'Amico with The Corcoran Group, over email with Bustle. "I also included some other favorites, such as my favorite album covers from years ago, as well as some art from my travels," she says. Add in pieces that tell your story and bring you comfort.
10. Add Your Favorite Flowers
Studies show that nature can reduce stress and improve cognitive thinking, as well as boost our overall wellbeing. "A great idea is to save flowers from special events (snip off the stems) and put them in a large bowl. Most flowers will dry beautifully and you will have a beautiful bowl for display that also smells great," recommends D'Amico. Adding in fresh flowers in vases will also help brighten a home, and if you are lucky to have an outdoor garden or terrace, you can even plant a few yourself!
11. Liven Up Your Entrance
Upon entering your home, you should warm, welcomed and relaxed."Often a hallway can be boring, so one of my favorite ways to personalize a home and perk up a hallway is to create a photo gallery displaying all my favorite photos of family and friends," says D'Amico. Your entryway should be inviting, to both guests and yourself, as it immediately sets the mood.
Whether your home is tiny or spacious, rented or purchased, or a short-term or long-term residence, it's still yours to have fun with and make your own. Let it be the place where you can come home after a long day and put your feet up, the place where you can house guests and throw celebrations, and maybe even the place you might raise a family one day. Adding in the little details, colors, and accessories can really let your personality shine through.
Images: Pexels (11); Pixabay (1)