The 'Heartbeat' Cast Is Moving On Fast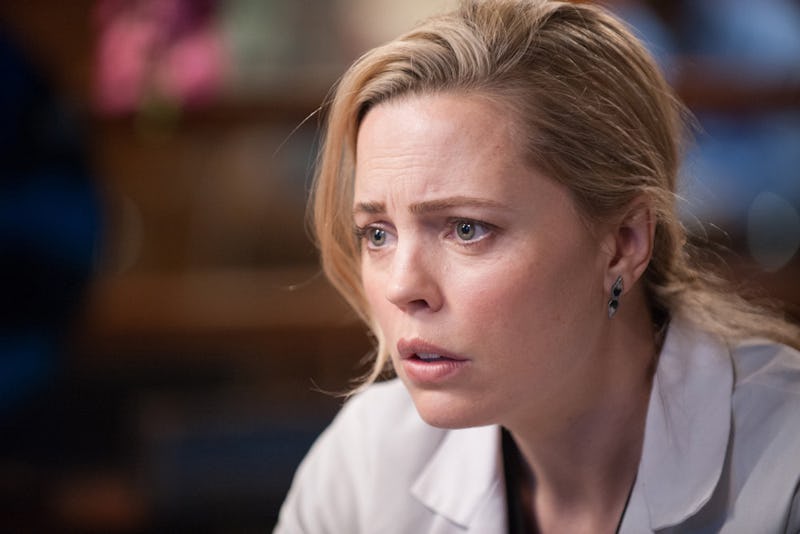 Viewers barely got to know NBC's medical drama Heartbeat before the network pulled the plug. Before it was canceled, the series, starring Melissa George, gave audiences a hospital-wide sing-a-long, a human-to-chimp heart transplant, and, of course, a love triangle, Yet now that it's clear that Heartbeat won't return for Season 2, and with the series finale airing on Wednesday night, you'll want to know where you can see the great cast in other roles. But first, you better prepare for saying goodbye to heart surgeon Dr. Alex Panttiere (George) and her crew of doctors at St. Matthew's Hospital, since it doesn't look likely that another network will pick this show up.
The first and only season of the medical drama premiered in March for a 10-episode run, and it will conclude on Wednesday, May 25, with — what else? — a bender in Las Vegas, according to NBC promos. The preview shows Alex waking up in a hospital bed and asking an unseen person, "Did we get married last night?" Here's hoping this story doesn't have a cliffhanger, because it's unlikely that fans will ever get to see Alex try to fix what happened on her wild weekend.
You'll have to make your own conclusions on what the St. Matthews gang will be up to after the finale, but you won't have to say goodbye to the show's cast just yet. Check out where Heartbeat 's stars are headed next.
Melissa George
Next up for the actor is an Australian film called Bloom. The movie is about a father and son who fight for the affections of a former burlesque dancer, and it also stars Sophie Lowe.
Dave Annable
The actor recently shot a movie called Temple , which also stars Wesley Snipes, Gene Simmons, and Anne Heche, according to Deadline.
Don Hany
According to The Sydney Morning Herald, the Aussie actor can be seen next in a movie called Ali's Wedding , an Australian comedy about a Muslim arranged marriage based on the life of comedian Osamah Sami, who also stars in the film.
D.L. Hughley
According to Twitter, the actor and comedian will be performing in Virginia Beach and releasing a book called Black Man, White House: An Oral History of the Obama Years on June 7.
Jamie Kennedy
The actor can next be seen in the comedy Walk of Fame with Scott Eastwood, as well as R.L.'s Stine's Mostly Ghostly 3: One Night in Doom House, and Heart, Baby!
Maya Erskine
The actor will next appear in the HBO comedy series Insecure, starring YouTube sensation Issa Rae, known for her web series The Misadventures of Awkward Black Girl.
While Heartbeat won't live on, at least its actors can soon be seen taking on other awesome projects.
Images: Colleen Hayes/NBC